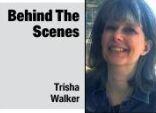 When staff at Columbia Gorge News prepared entries for the 2020 Oregon Newspaper Publisher Association (ONPA) awards in March, we knew a General Excellence award was a long shot:
"Judging will be based on general and departmental news, reproduction excellence, advertising excellence, editorial comment, general appearance, makeup and style, photos and graphics, and thoroughness of local coverage," reads the category entry guidelines.
But we felt it was important to submit content as the new entity of Columbia Gorge News, even if we had only eight months under our belt. Non-dailies — that's us — were required to submit one issue each from the months of April, September and November 2020.
April 7 was our first issue date as Columbia Gorge News. Those early days were chaotic. We were dealing with an unplanned shift in the newsroom and a global pandemic. It's no easy task to combine three beloved community newspapers into one publication. People were mourning the loss of the individual papers — and so were we.
But we were committed to launching this new venture. Almost everyone from the former papers had the opportunity to stay on with Columbia Gorge News. Those of us who did quickly got down to business. Our newsrooms, being sister papers —The White Salmon Enterprise, The Hood River News and The Dalles Chronicle, owned by the same media company based in Salem — were always friendly, but we had never really worked together before our new, local owner, Chelsea Marr, purchased the papers. That was an act of faith — that we could produce a paper covering the five Gorge counties, and that those communities would continue to support local journalism.
We were going issue by issue, simultaneously a paper with centuries of combined experience while also being brand new — new look, new coverage area and new beats for those of us who remained — and the finished products, while being incredibly satisfying to put together (miracles every week!) were not exactly gorgeous to look at.
In July, ONPA notifies entrants of any category wins. They do not tell you how you placed. We were surprised to see ourselves listed under the General Excellence category. But that felt great, because it's an award that requires all of us in order to win — judges look at the paper as a whole, from content to advertising to layout. It means they recognized our growth as the months went on and we hit our stride.
Awards are announced at the ONPA's annual September conference. This year's was canceled (again) due to COVID, and a virtual ceremony was planned in its place.
Which is why we came to learn of our first place award in General Excellence via a YouTube channel.
I think all of us went through every emotion possible upon learning the news. There was shock and excitement, appreciation and, yes, pride. And we are also grateful — to you, our readers. Thank you for your continued support. Thank you for being understanding as we navigated what was a big change for all of us. And thank you for continuing to send us news tips, letters, press releases and columns — because of you, we are able to continue bringing local news to the Gorge.