The History Museum of Hood River County is presenting its second virtual "Tea Party" on Saturday, May 14 beginning at 4 p.m. Sweet and savory treats — and tea — will be picked up by ticketholders between noon and 1 p.m. on May 14 at Spirit of Grace Church, 1140 Tucker Road, Hood River.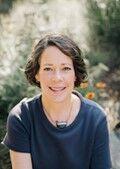 This year's guest is Eileen Garvin, Hood River, author of "The Music of Bees." "As a freelance writer, Garvin has written about travel, recreation, conservation, and small businesses," said a press release. "Her essays have appeared with Medium, The Oregonian, PsychologyToday.com, and Creative Non-Fiction Magazine." Garvin published "The Music of Bees," her first novel, last year.
Proceeds support the museum's mission to celebrate and preserve the history of Hood River County and the Mid-Columbia River region.