State Sen. Chuck Thomsen (R-Pine Grove) said he and fellow Republicans will be in attendance as scheduled, virtually or in-person, when the Oregon Legislature's work week starts March 1.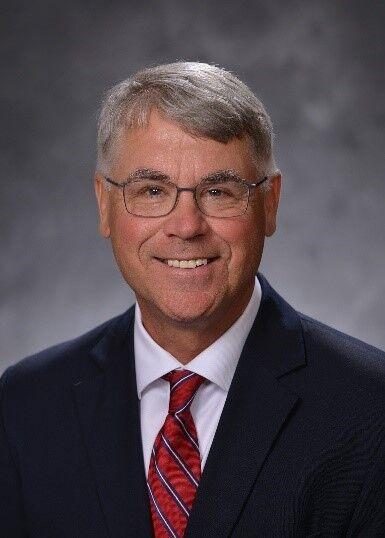 Thomsen described as symbolic the one-day walkout on Thursday by 11 State Senators. The Hood River County legislator characterized the walkout as being a statement about what the GOP feels is excessive executive authority by the Democratic Gov. Kate Brown regarding COVID regulations.
"We'd (Republicans) like to help out but they have taken that power away. It was a one-day deal just to make a point," Thomsen said. He added that "everyone was doing committee work, they just didn't show up for the 11 a.m. roll call."
According to a story in the Portland newspaper The Oregonian, the 11 absent GOP Senate caucus members signed a letter to the governor in which they insisted she "immediately reopen schools because science says it's safe," and increase the amount of COVID-19 vaccines available to older Oregonians, especially in rural areas.
"Our previous efforts to bring these issues to your attention have gone unacknowledged. Thus, we are protesting today's floor session. In this show of solidarity with Oregonians who are being failed by the current direction of your policies, we hope this action conveys the importance of these issues."
Thomsen has booked a motel room for two or three nights per week in March as the Senate and House members move to a twice-weekly schedule.
Through February, the legislators were scheduled to hold business one day a week at the Capitol, on alternating days in order to reduce the number of legislators and their staff needed to be present in the building. Eastern Oregon legislators have not been expected to be physically present, due to the coronavirus and the restricted working conditions and schedules that come with it. Where quorums are needed, the "close-in" legislators — Willamette Valley and Portland — have shown up to make sure of quorums, he said.
Thomsen said he has been to the Capitol only once since the session started, a day he preferred to make personal contact rather than the usual phone or Zoom.
As of this week, the Senate will gather Wednesday and Thursday and the House on Monday and Tuesday, according to Thomsen.
Legislators have conducted business remotely, and Thomsen, a pear orchardist, attempts to maintain distinct "Salem" hours while working from home. He joked that it does not always work, saying, "Everyone expects me to do two full-time jobs," since he is present at the Eastside Road ranch almost all the time.
Thomsen also said he has been surprised and disappointed at the lack of apparent participation via Zoom in the business of the Legislature by rural residents.
"It's really difficult working bills virtually. The lobby's not involved, agencies are not necessarily involved," he said. "We had 300 people sign up to talk about one gun bill and we made it through between 50-100 and that's all the time we had.
"You don't get all that public testimony. I thought more people would get in on Zoom, and it would be easier for the Pendleton or Ontario people to go on, but I'm seeing less public input."