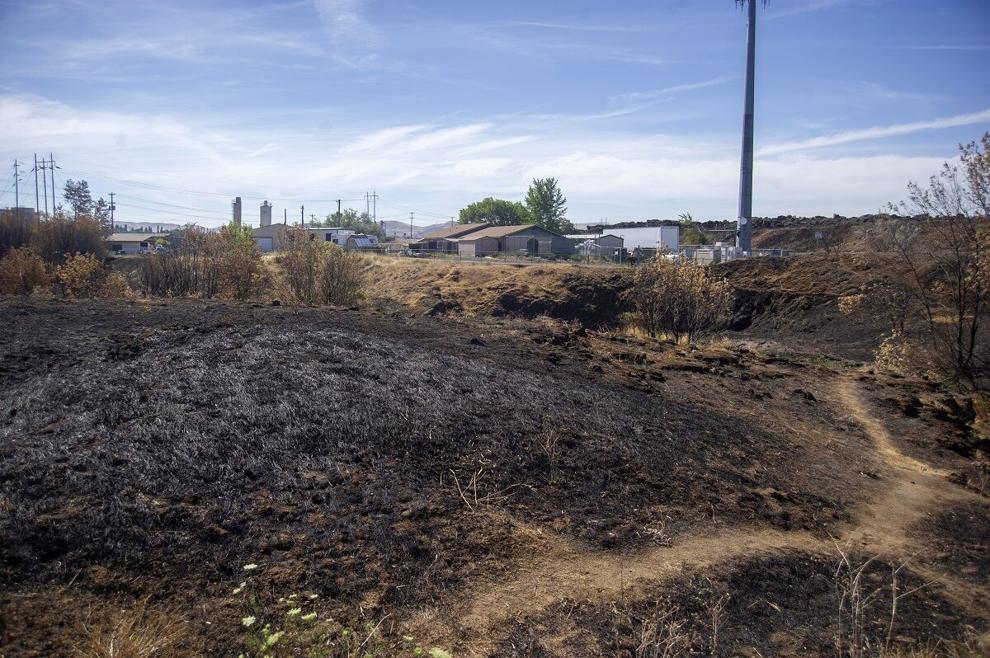 THE DALLES — The Home At Last Humane Society released a statement June 17 thanking everyone who helped them evacuate the shelter in The Dalles following a June 1 fire threat.
Stephen Drynan, executive director of Home At Last's parent organization Central Oregon Animal Friends, said Shelter Manager Brittany Hopkins did a great job getting everything in place and planning the evacuation despite the high-pressure situation.
Drynan said most of the evacuation was spur of the moment because though Home At Last has dealt with fires before, they have never reached the shelter before.
"This time it actually reached the edge of the property," he said.
Drynan said there was a police officer on site who was spraying down the shelter and the trailer Drynan stays in when he visits. There were also many firefighters keeping the fire at bay, and Drynan said he believes that if it were not for them, things could've been a lot worse.
The officer and firefighters were just some of many community members to help ensure the shelter, and all of its occupants, were safe.
Drynan said the outpour of support from the community was incredible.
"We had people coming from both directions," he said. "The people doing the roadblocks were stopping after awhile because there was too many people coming in ... Our parking lot was full."
Drynan said it did end up being a challenge to evacuate the animals. A community member had arranged for Cascade Pet Camp in Hood River to house the animals, but then the freeway was shut down.
Luckily, he said, community member Lana Atkins runs a business called Lana's Kennels and was able to take in all of the dogs and cats. There were about 30 animals, he said, around 20 dogs and 10 cats.
Central Oregon Animal Friends is also the parent organization to the Three Rivers Humane Society in Madras. Three Rivers is significantly larger than Home At Last, which would cause additional complications if they needed to evacuate.
"That'd have been another story if it had happened [in Madras]," Drynan said. "On average, we have about 75 pets down here."
Fire season remains a potential problem for both shelters, especially with the summer being as hot and dry as it is predicted to be, which is why it's important to have evacuation plans for both humans and animals, Drynan said.
There is an evacuation plan for Three Rivers, despite the large number of animals, he said. They have some local fosters who will be able to help, and he also suspects there would be more support from the community.
"Once the word comes out I guarantee (people wanting to help) will come out of the woodwork," he said. "They always do."