FEMA — Federal Emergency Management Act — is providing financial reimbursement for funeral and cremation expenses for those who have lost a loved one due to COVID-19, and Jack Trumbull, owner of Anderson's Tribute Center, is providing assistance to anyone interested in accessing these funds, regardless of which mortuary was used.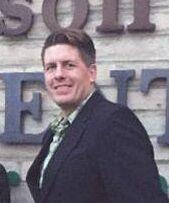 "There is never an easy when we lose a loved one; however, there are often things that complicate a family's grief," said Trumbull. "COVID-19 is definitely a complicating factor, as it often takes life unexpectedly. Another complicating factor is the financial considerations for funeral and/or cremation expenses. FEMA offering financial reimbursement doesn't ease the burden of the loss of a loved one but it does take away the financial burden."
Families can receive financial reimbursement up to $9,000. Trumbull said he and his staff can provide information at either location: In Hood River, 1401 Belmont Ave., 541-386-1000, and in The Dalles, 204 E. Fourth St., 541-296-2600.
Trumbull said families can make an appointment to meet with staff; with the necessary documentation and the required call to FEMA, it takes approximately an hour. There is no charge for the service, and it is open to all who have lost a loved one to COVID-19, regardless of where the death occurred or which funeral home was in care of arrangements.
According to www.fema.gov, to be eligible for funeral assistance, families must meet the following conditions:
• Deaths that occurred after May 16, 2020; the death certificate must indicate the death was attributed to COVID-19.
• For deaths that occurred from Jan. 20 to May 16, 2020, any death certificate that does not attribute the cause of death to COVID-19 must be accompanied by a signed statement listing COVID-19 as a cause or contributing cause of death.
An official death certificate is required.
Those eligible for funeral assistance will receive a check by mail or funds by direct deposit.
Trumbull encourages families to reach out to Anderson's staff for assistance "in hopes that it allows them to focus on their grief," he said.