WELL SAID: "I am grateful for the people who grow, harvest and sell the food that nourishes our bodies and souls." — From the online book "With Gratitude," find it at issuu.com/gratitudeuniversity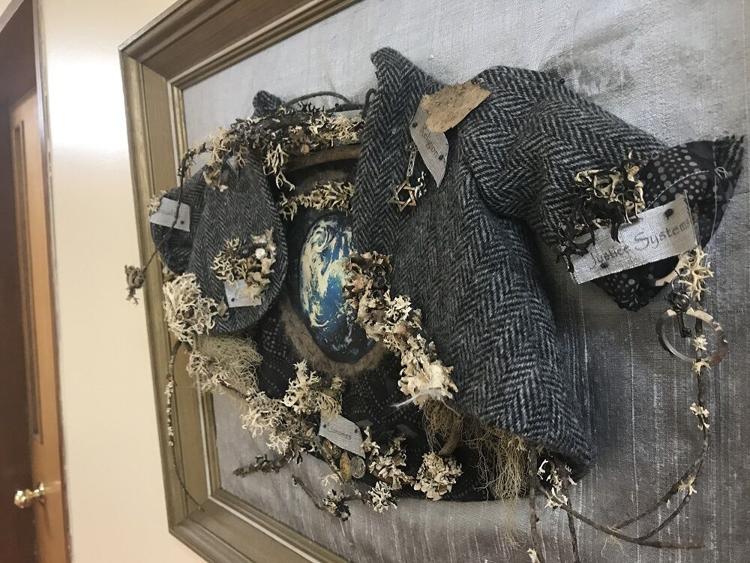 WELL DONE: Cloak of Healing, the rare case of a garment as art, gracing the hallway of Riverside Community Church. Artist Beth Hartwell adorned the tweed cloak with cultural and religious symbols, and labels including "Justice System," "Equality", "Religion," and "Education," finishing it off with a garland of unsung greenery: "Lichen, Mother of Symbiosis, teach us to live together," Hartwell wrote.
LOG ITEM of the month: Oregon State Police received word Nov. 21 that a 62-year-old The Dalles resident "set his pistol on the toilet paper dispenser while using a rest stop westbound on I-90 in western Montana," according to OSP logs. "He realized he left the handgun when he arrived at home in Oregon. He notified the Montana Highway Patrol and Idaho Highway Patrol of the lost handgun. The Kimber Micro 9mm was entered as lost by OSP dispatch."
SEEN AND HEARD: Concrete pouring to support roof the on Jackson Park stage ... first sighting of car with "Rudolph red nose" on front grill ... on some lawns, the slippery and, perhaps, hazardous combination of mud and rotting leaves ... "Feral! I like that, yeah call me 'a feral housewife'!" ... Next to Providence in Hood River, de-icer sprinkled on the May Street sidewalk, weaving around a moldering cardboard box with trash that appears to have sat there for weeks ...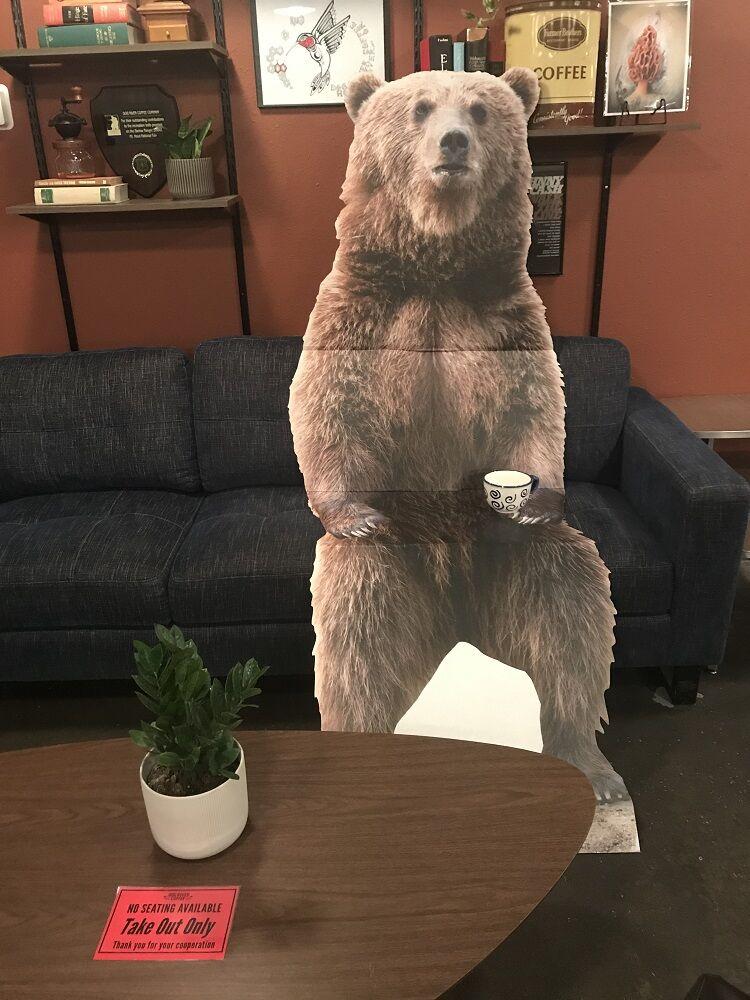 BUDDY AND CLARK SAY HI!
Foggy-glassed guests at Dog River Coffee were caught slightly off-guard when, in violation of the "freeze" on indoor dining, it appeared that a couple of friendly men sat at tables, wearing seasonal hats and huge grins. The truth needed only brief inspection: The "men" were cutouts of Buddy the Elf (aka Will Ferrell) and Clark (Chevy Chase) of "Christmas Vacation" fame. Also enjoying a virtual cup of coffee, on the cafe's comfy couch, a large stuffed bear.
CIVICS, Y'ALL: "In the months leading up to the 2020 General Election, I challenged all Oregon voters to remain engaged in our democracy and be sure to participate in this year's election," writes Oregon Secretary of State Beverly Clarno. "Not only did you participate, but unofficial numbers show that we have had a record number turnout with over 2.4 million ballots cast. We proved to the nation that vote by mail works, and is safe and secure! Thank you for participating and making your voices heard. The official election results were certified on Dec. 3 and the Electoral College (took place) on Dec. 14, which will be available to watch by livestream."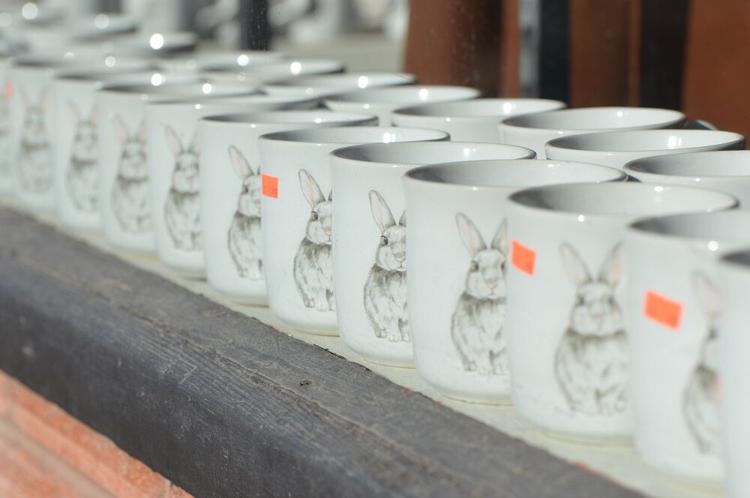 WINDOW WARREN: In the windows of St. Vincent de Paul's on W. Ninth in The Dalles are featured a number of appealing garments and household items. What stands out, though, is a long line-up of identical coffee mugs. There, two or three deep on the sills.
All bearing the same image: Rabbits, of course.
150 or so rabbit mugs.
Hopefully the mugs are both selling AND multiplying.
MENORAH MEMENTI: In a year when anti-Semitism has reared its ugly head anew, it was good to see the Menorahs back for the third Hannukah season at Overlook Memorial Park, Second and State streets in Hood River, and Jewett and Wauna streets in White Salmon, along with the towns' "Holiday Trees." It's a small but important symbol of the Jewish observance of Hannukah, Dec. 10-18, also known as the Festival of Lights. Jews the world over remember the destruction of the temple in ancient days, the miracle of the replenishing oil, and the nine-branched lamp that stands for the sustaining of faith even in hard times.
— Kirby Neumann-Rea
(What is The Porch? A celebration of the unusual, the mundane, the things here in the Gorge that we see and hear around us that don't need to go unnoticed. Got something to suggest for The Porch? Send it to kirbyn@gorgenews.com.)