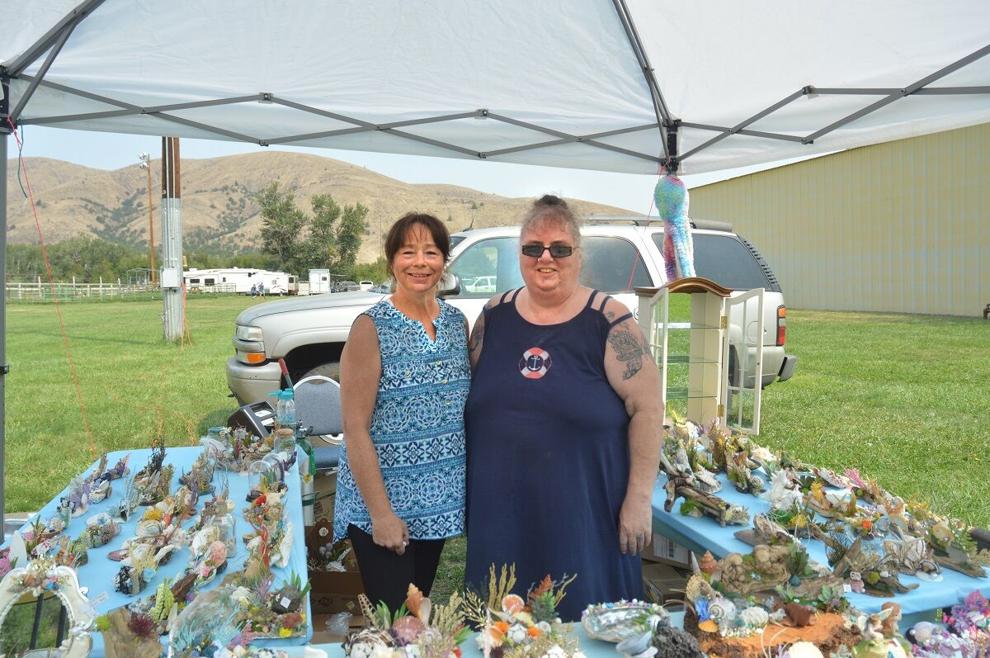 TYGH VALLEY — Teresa Clemence and Teresa Dunsmoor run a business calls T Sells Seashells, where they sell little sculptures composed of seashells and other odds and ends. They sell at fairs, like the Wasco County Fair.
Dunsmoor started the business three years ago after taking a trip to the Oregon Coast and finding seashells on the beach, which she absolutely fell in love with.
Many of the sculptures Dunsmoor and Clemence create are composed of things found at yard sales or the dollar store, Dunsmoor said. She tries to find ways to repurpose things that might otherwise not be worth very much.
"I'm on social security so I don't make much money," Dunsmoor said. "So I can't spend much money."
T Sells Seashells is more than just a business and a way to get much needed income for Dunsmoor, though. It's a passion.
"I'm obsessed," she said. "People ask 'What are you doing right now?' and I say 'What do you think I'm doing?'"
Dunsmoor said there's not much of a process to her work, she just lets her creativity flow.
"I just pick one shell that I like and just go from there," she said. "I don't even know what they're going to look like when I start."
Clemence also enjoys making the sculptures as well, especially the ones including glassware or the ones that take form as a wreath. Though she hasn't been doing it as long as Dunsmoor, it's been a source of joy for her as well.
"It's fun to do," she said. "I don't always get time to do it, but I do really like it."