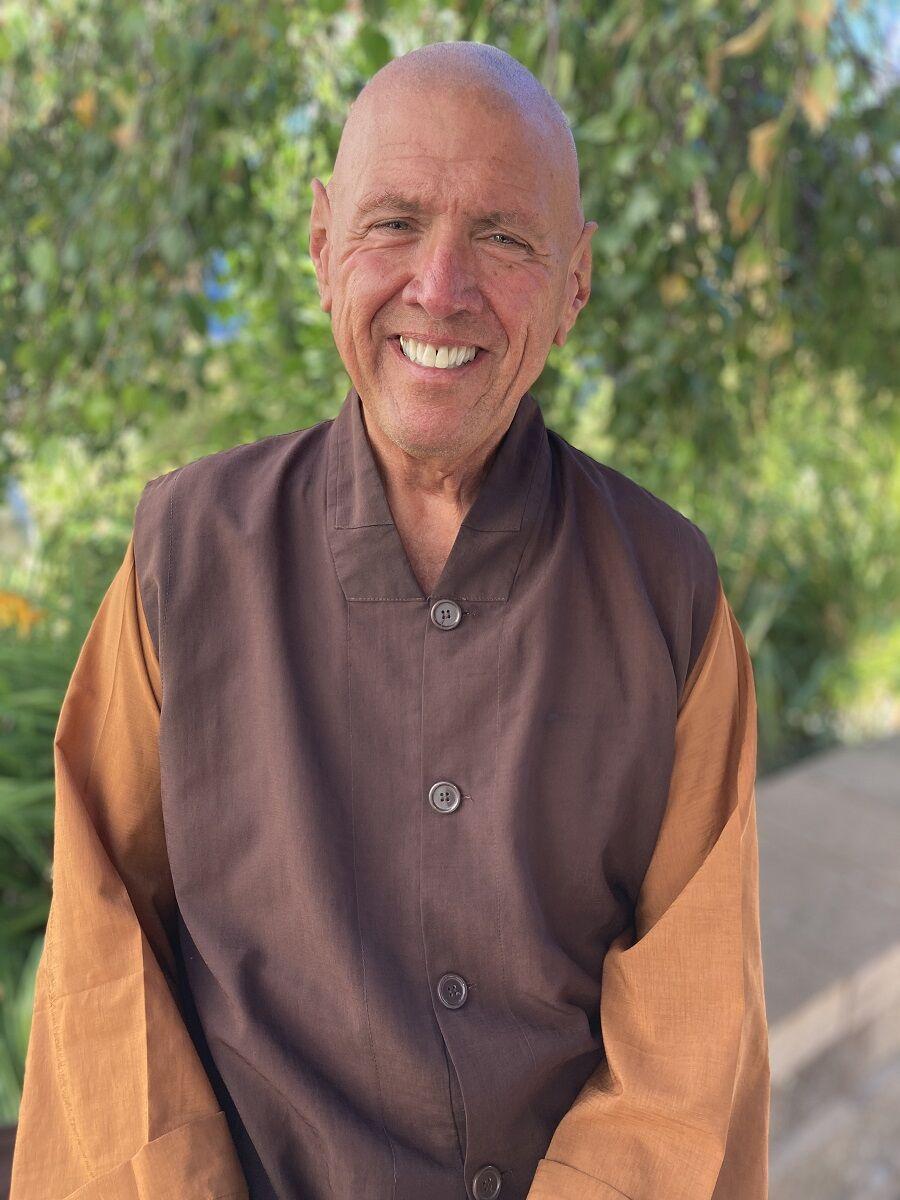 As a Buddhist monk and a registered nurse, Kozen Sampson has made it his mission to help others. Even now, in his 70s and faced with a global pandemic, he finds ways to be present and active in his community.
Sampson started volunteering with White Salmon's Skyline Health in January, helping with their vaccination clinics, and continued until they no longer needed volunteers. For several months, he was at Skyline three times a week. The time commitment was well worth it for the impact his help could have on others.
"Working with the thought of decreasing suffering is part of what I do in my life," Sampson said. "I had some folks come in from the earlier days of the vaccinations and they would actually start crying, saying, 'This means I'm not going to die from COVID.'"
It wasn't just the patients that made his time worthwhile, Sampson said, but the other volunteers too.
"I saw a lot of people really come and actively seek to do good," he said. "Even people with no medical skills whatsoever cleaned tables, monitored folks as they sat through the 15 or 30 minutes to make sure that they were OK. Just willing to say 'What can I do to help?'"
When Sampson started volunteering with Skyline, there were still many unknowns. The volunteers weren't certain the vaccine would work, but were willing to try it. They put themselves at risk in the name of helping others, he said.
"None of us knew what was going to happen with this. None of us knew how this would work out. None of us knew if we would live or die," Sampson said. "We were really at risk and we were not certain we were protected, but we were willing to do the best we could under those circumstances."
The work at the clinic was not without challenges. One of the biggest hurdles that Sampson and the volunteers faced during the vaccination clinics was the politicization of the vaccine, he said.
"In this process, that acceptance of our differences and acceptance of not being invested in being right but being invested in doing our best for ourselves and our families became a real issue," he said.
Sampson said he didn't believe there was necessarily a right or wrong answer when it came to the choice to get vaccinated.
"Which side is right, which side is wrong depends on what our feelings are," he said. "And so, I would ask everybody to just have compassion with each other and not get too riled up in being right or wrong but rather, (know) that differences are okay."
Overall, however, the community was supportive, he said. Skyline is a small hospital but that didn't stop them, he said. The hospital staff worked hard to make sure the clinics were successful, and the whole community came together to support their work.
Sampson said it was incredible to see a small community rise up to help each other. Though Skyline doesn't necessarily have a lot of resources, they were able to accomplish great things, he said. Sampson believes that's been a trend across the country throughout the difficult times of the pandemic.
"There are hidden heroes and hidden treasures across the country that have stepped up and done their best in impossible situations," he said.
Sampson said he believed it's possible to disagree with someone else's decision while still respecting it and being respectful of one another. At the end of the day, as long as you're trying to help one another.
"There's so many wonderful, wonderful examples of this kindness and giving. And, boy, color me happy that as an old man I can put my own tiny bit of help in. How lovely is that?"
Editor's note: This article is part of an ongoing series where we will be focusing on our healthcare champions here in the Gorge. Do you know someone who's been your champion throughout the pandemic, in healthcare or in another capacity? Email alanal@gorgenews.com.