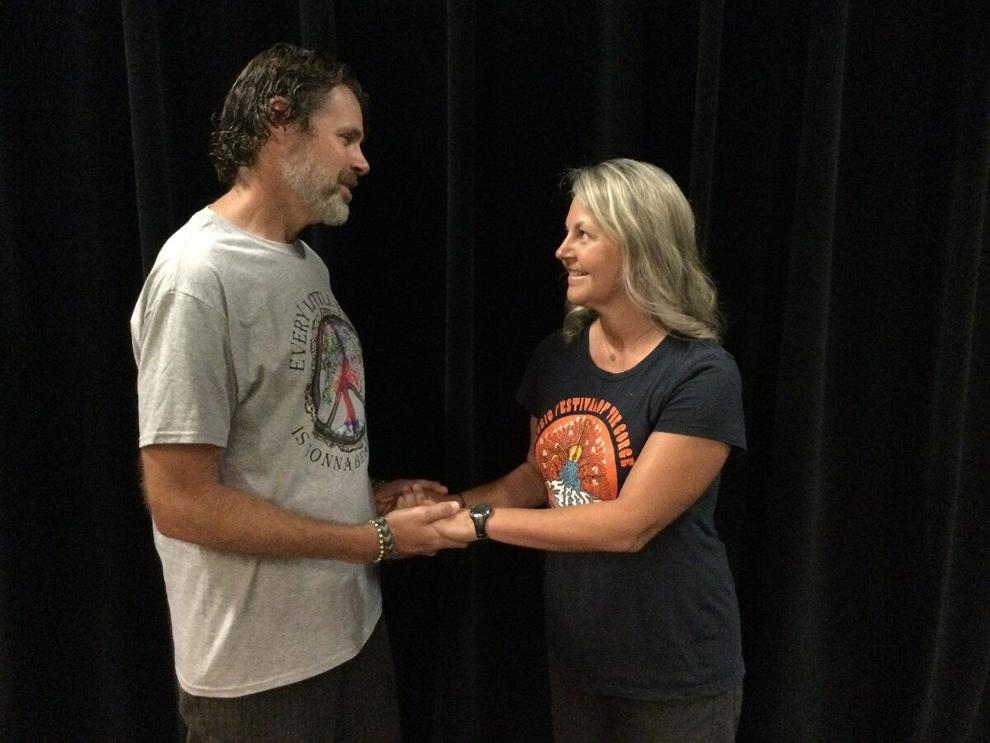 "Constellations," a romantic drama written by Nick Payne, directed by Tom Burns, and starring Dawn and Matt Rankin, opens at Columbia Center for the Arts on Oct. 8 and continues on Oct. 9 and Oct. 15-16 at 7:30 p.m., with matinees Oct. 10 and Oct. 17 at 2 p.m.
Tickets are $20 for adults and $18 for students and seniors. Tickets are available at Columbia Center for the Arts 215 Cascade Ave., Hood River, and online at www.columbiaarts.org.
Suppose that life exists in a multiverse — a set of parallel existences that contain infinitely different futures. The possibilities in our lives are, quite literally, endless. Every possible event that could happen, does happen, in one universe or another. And if two lovers meet — are drawn together in every version of their existence — every possible happy ending or heartbreak that could happen to them, will.
Marianne, a physicist, and Roland, a beekeeper, meet at a party. They hit it off, and go for a drink. Or perhaps they don't. They go home together, or maybe they go their separate ways.
Perhaps Marianne is engaged to someone else, or perhaps Roland is. Maybe she breaks his heart, maybe he breaks hers. Perhaps they come together and their love story can finally take root and grow, or perhaps it will be tragically cut short.
"Constellations" explores how even the smallest decisions we make in our lives can dramatically alter the course we take. It is a spellbinding exploration of love, science, quantum theory, and the infinite possibility for heartbreak or hope.