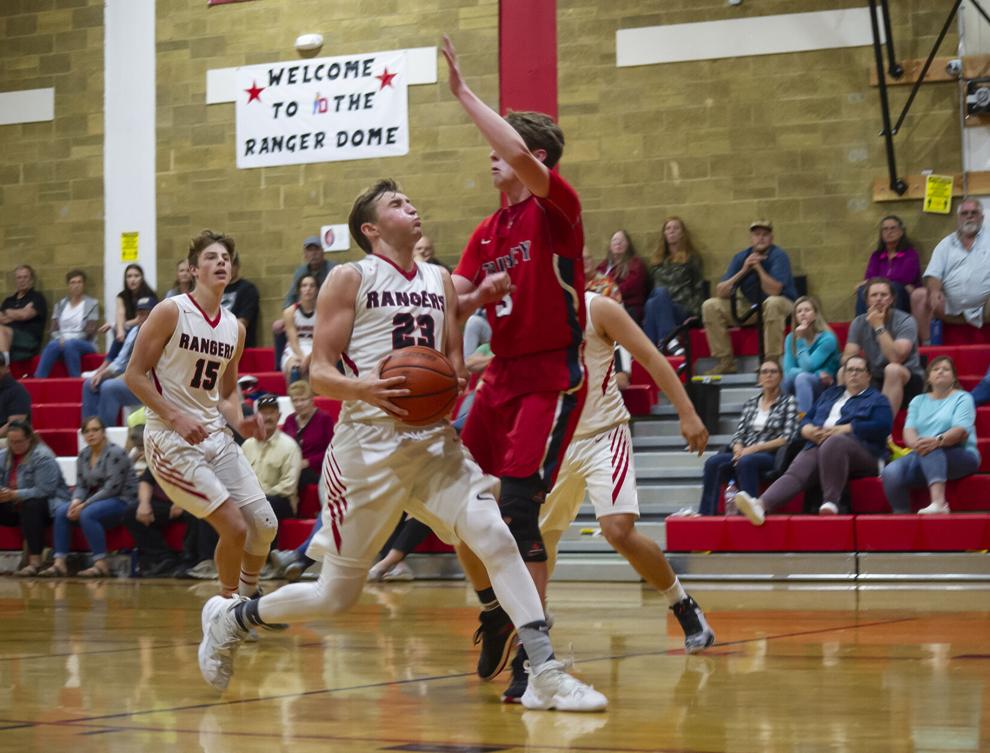 Three area teams competed in Wednesday's third day of the Oregon Class 1A boys/girls basketball state championship tournament July 23.
Dufur freshmen Henry Begay (nine points) sank a buzzer beater shot with less than one second left on the clock to help lead the Big Sky League Champion Rangers to a thrilling 65-63 win over the Adrian Antelopes (3-1 High Desert League, 4-4 overall) at Baker High School.
Dufur (7-1 Big Sky, 9-4 overall) concluded the short 13-game spring/summer season Wednesday and earned seventh place out of sixteen teams that competed in the state playoffs. The Rangers won one of three games in the tournament. The two close defeats were by a combined total of just three points.
Senor Cooper Bales led Dufur in scoring with 19 points, senior Caleb Olson scored 13 and sophomore Josh Taylor had 11. The contest marked the final sports event of their Dufur High School career for seniors Tyson Byers, Ben Schanno, Jacob Peters (three pts.), Bales and Olson. Dufur seniors Trey Darden and Alex Barrett were unable to play.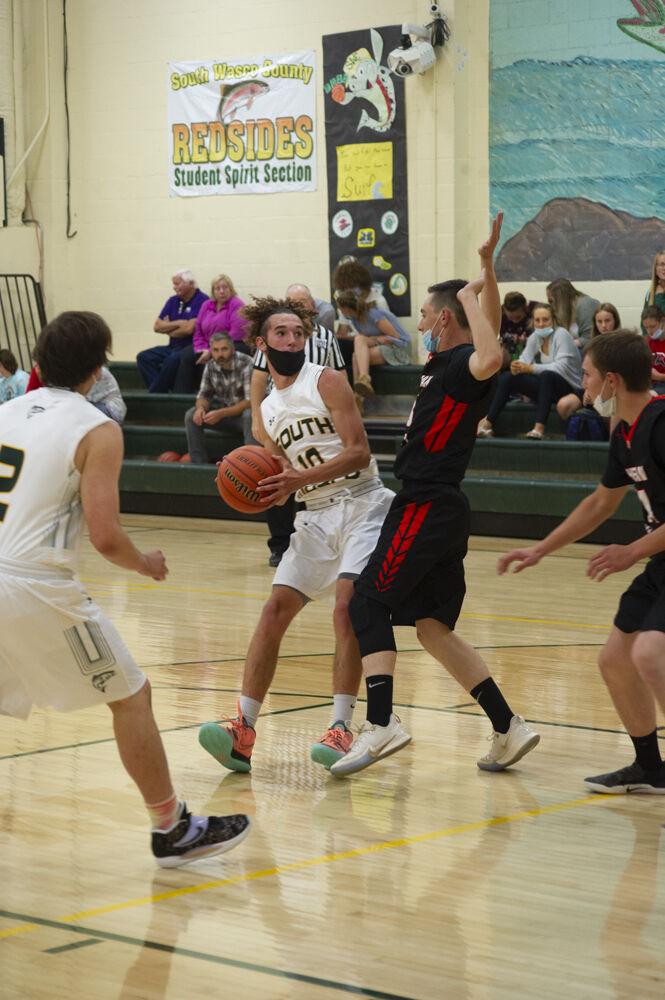 The South Wasco County High Redsides boys basketball team lost 77-45 to a powerhouse Nixyaawii High Golden Eagles (14-1) at Powder Valley High School. The Redsides (5-1 Big Sky, 9-3 overall) will play on Day 4 of the tournament for third place Thursday at 3:15 p.m. against the Damascus Christian Eagles (7-0 Valley 10 League, 12-0 overall) at Baker High School.
The Redsides won their first two contests Monday and Tuesday and then faced a powerhouse Nixyaawii Eagles squad Wednesday. Nixyaawii of the Old Oregon League, is undefeated against Oregon schools that they played in Class 1A through 4A. The their only loss was 85-84 to Yakima Tribal (WA) on June 7. Nixyaawii has the top ranked offense out of 62 1A schools with an average of 71 points per game.
South Wasco's trio of senior Garrett Olson (14 pts.) and juniors Brock LaFaver (10 pts.) and Oscar Thomas (12 pts.) led the Redsides in scoring.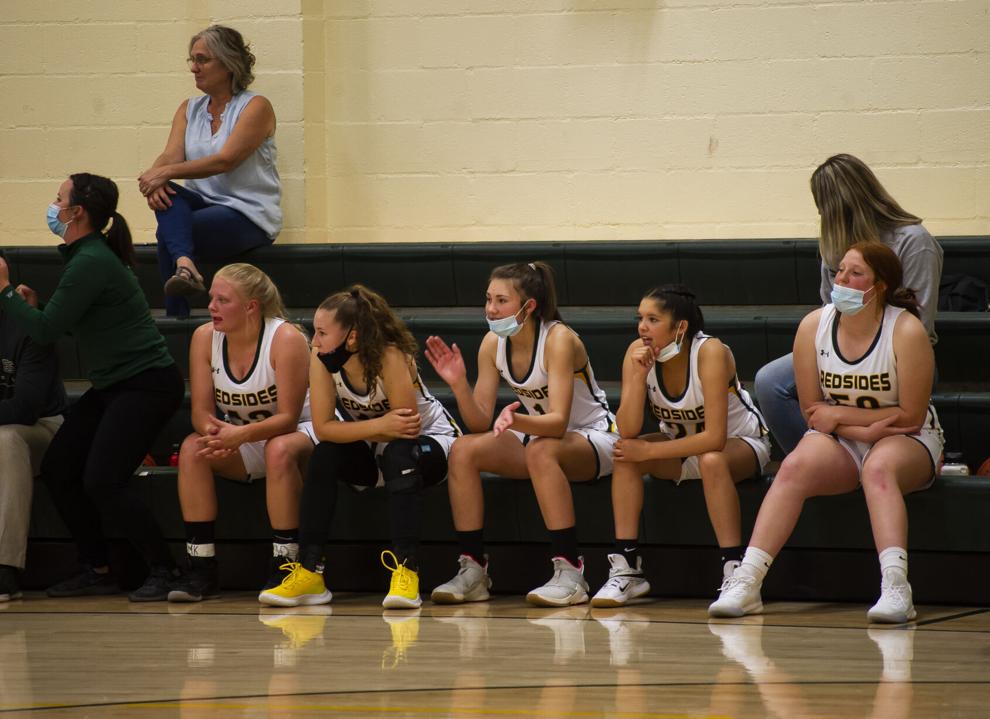 The South Wasco County High Redsides girls team (4-2 Big Sky, 7-4 overall) won for the second time out of three contest's with a 64-44 victory over the Nixyaawii High Golden Eagles (2-0 Old Oregon League, 7-8 overall). The Lady Resides will play on Day 4 for fourth place in the 16-team girls tournament Thursday at 10 a.m. against the Trinity Lutheran Saints (4-1 Mountain Valley League, 7-3 overall) from Bend.
South Wasco led from start-to-finish and the 64 points was their season-high total for a game this year. Redsides senior post Destiny Mora-Lopez scored a career-high 24 points to help lead South Wasco to the huge win. Senior Jade McCoy scored a season-high 17 points and freshman Julie Hull had a career-high 12.