Lindsey Blaine continues to pass along the attributes which made her an athletic and academic all-star.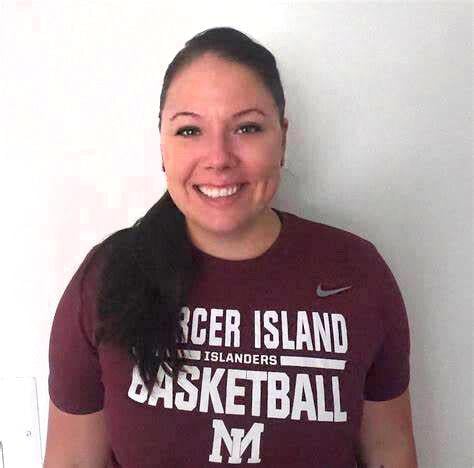 The Lyle High School graduate (Class of 2003) was an NCAA champion javelin thrower at Purdue University, where she earned Big 10 All-Academic Team honors four straight years. She's now in her second year as head girls basketball coach at Mercer Island High School, a few miles east of downtown Seattle off Interstate 90.
Blaine was state javelin champion her junior year in 2002, but she excelled in more than just track and field for the Cougars. She was a four-year varsity letter winner in volleyball and basketball, and also earned varsity letters in softball and cross country — 15 letters in all. She averaged 28 points and 12 rebounds a game at Lyle High her senior year in 2003, when she led Coach Verlyn Smith's Cougars to the Class B state basketball tournament.
The Cougars lost both games to finish 20-5 that 2002-03 season, but Blaine was a standout. She scored 30 of her team's 41 points during a first-round loss to Naselle. A newspaper story said: "Blaine made 6 of 12 3-point attempts - despite having Naselle's Fritha Davern in her face throughout.
She was class salutatorian and later earned her bachelor's degree in Movement and Sports Science from Purdue. She competed after college, representing Nike at the 2008 US Olympic Trials, where she placed eighth.
Blaine leadership skills were apparent in high school and college, as she was voted team captain at Lyle and Purdue. She impacted her opponents and teammates — including one distinguished athlete who was both. Kara Winger, the American recordholder in the women's javelin and three-time Olympian, started competing against Blaine while she was at Skyline High in Vancouver. Winger said one reason she attended Purdue was because of Blaine.
"A woman with relentless drive; I always just wanted to impress her. In training and in life," Winger wrote on a recent blog. She said Blaine was a huge factor "in my success. Lindsey was such a leader in ways that she doesn't even really know I appreciate."