"Through the Eyes of An Elder" is a monthly column in The Columbia Gorge News. Sponsored by the Aging in the Gorge Alliance, guest writers address a variety of topics with a focus on older adults, their families and loved ones, and caregivers. Suggestions for future columns (topics, interviewees or writers) are welcome and can be e-mailed to tdcastanares@gmail.com.
This month's author is Colleen Ballinger RN, age 65, retired from Providence Hospice of The Gorge in August 2020 and lives in The Dalles 
"How did you become a Hospice nurse?"  
"How do you continue to do such emotionally difficult work?"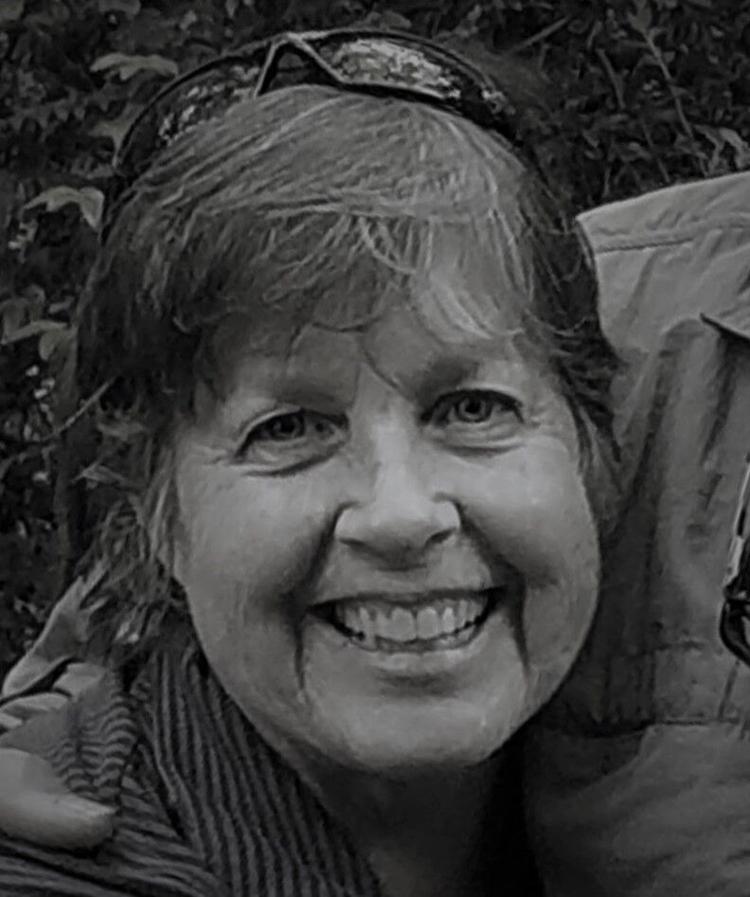 Looking back on my 26 years as a hospice nurse, these questions were put to me often.  
In 1979, I had just begun my nursing career when I volunteered to join a global effort to bring relief to Cambodian refugees as they fled the Khmer Rouge into Thailand. I was assigned to the Pediatric Intensive Feeding Ward, a crowded dirt-floored bamboo structure in a camp of 150,000 refugees. This excited me because I love caring for children. In my naivete, I expected starving babies and children would be fluffed up with IVs and feeding tubes. I was unprepared for the death of so many and the open display of grief as the effects of chronic starvation led inexorably to organ failure in my emaciated patients. 
One young boy was found abandoned and near death in a field of landmines. He had become blind from the blast that had killed his family, whose bodies lay about him. When the Red Cross brought him to our ward, he was gently placed on a cot, one of hundreds shared by children and, at times, entire families keeping vigil. A more experienced colleague placed a precious stuffed animal on the dying boy's cot, near his hand. My first thought was, "What a waste," as there were so many unaccompanied children who would have loved to play with it. But my colleague's gesture honored his life AND his dying. It reached across the barriers of language and culture. That is when I came to know of the holy ground of BEING with the dying. 
Returning to hospital nursing in Oregon, I struggled with our cultural denial of death and dying as we say "loss," "no longer with us" or "passed away."  
I recall a patient dying a miserable, painful death. He was bitter and angry right to the end. Tragically, he had focused his complicated anger on the fact that his estranged adult son had a ponytail. I learned that we can die the way we live. 
Later, as a Hospice nurse, my dying patients taught me about LIVING — with pain, with disappointment, with loss, with mystery, with faith, with the unresolved, and with hope, love and gratitude.  
One of my heroes, Dr. Ira Byock, authored The Four Things That Matter Most, describing what he had learned from terminal patients who die at peace:  
Please Forgive Me    *    I Forgive You    *    Thank You    *    I Love You  
A Hospice patient had been homeless most of his life, his criminal record blocking employment and housing. He finally secured a subsidized cottage — only to receive a terminal diagnosis soon after. Devastated, angry and hopeless, he resumed drinking which, combined with illiteracy, led to confusion and mismanagement of his medications. When Tom, our Hospice volunteer, arrived to find this gentleman standing in the center of his living room naked, head bowed, he stood next to him with an arm around his shaking shoulders as our patient sobbed out his grief and regrets. He had to leave his beloved cottage for care in a facility and when he exhaled his last breath, an aide who had befriended him was holding his hand reassuringly. 
Please Forgive Me    *    I Forgive You    *    Thank You    *    I Love You 
I have witnessed the healing of intractable sadness; the healing of families too long divided; the healing words that take a lifetime to say, and the healing that comes only as a patient dies after a very long good-bye. 
I witnessed the beautiful surrender of a dying teenager, wrapped in the arms of his brother lying beside him and their mother singing, so that the very last thing he felt and heard was their love. 
I witnessed a dying wheat rancher in a coma, blessed by his daughter with juniper boughs placed around him in his bed, offering the familiar fragrance of his beloved land. 
My Hospice patients taught me about slowing life down and making room for what is truly important. It doesn't take someone special to have the capacity to show kindness and compassion. It is in our bones. The work of Hospice is to help people fully live until they die. 
"I slept and dreamt that life was joy. I woke and found that life was service. I acted and behold, service was joy." — Rabindranath Tagore.