Skamania County rescue personnel recovered the body and vehicle of a man who crashed several hundred feet down the bluff above the old Broughton mill in Underwood Monday, Feb. 22.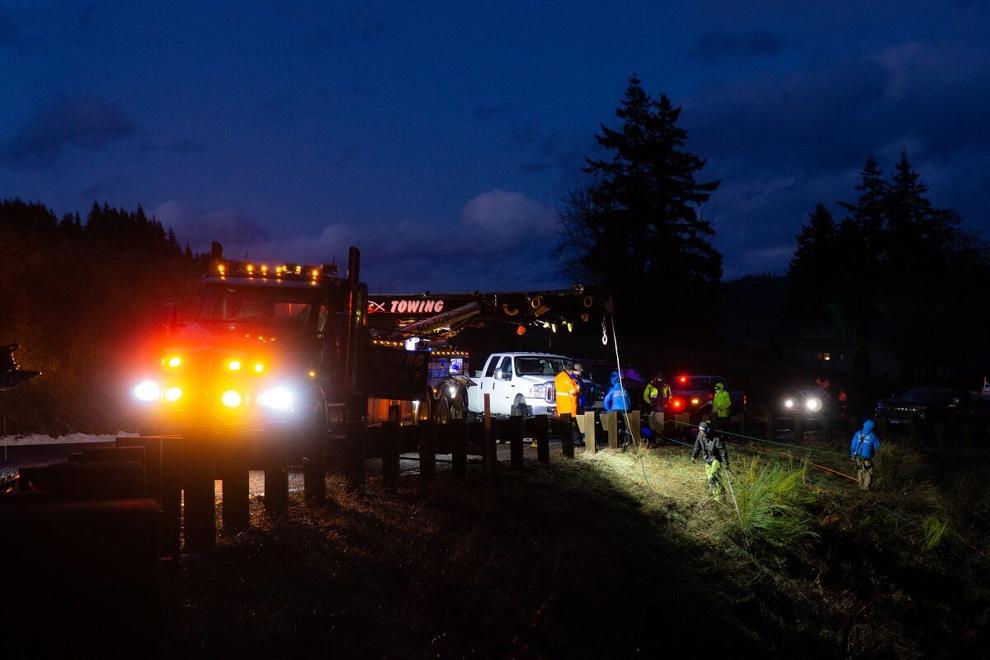 Sgt. Ryan Taylor, the Skamania County sheriff's deputy investigating the crash, said the subject was reported missing on Sunday around 11 a.m. On Monday, a driver passing the mill on State Route 14 saw the wrecked vehicle's headlights and called the county around noon, Taylor said.
Taylor said evidence suggested a medical emergency may have led to the driver losing control.
Two Skamania County Sheriff's Office Search and Rescue (SCSOSAR) volunteers belayed down to the vehicle and attached a cable.
A 50-ton crane truck operated by TLC Towing of Ridgefield, Wash. completed the recovery well after dark. Taylor said he specifically requested the company for the incident because of the crane.
Volunteers from Underwood Fire District provided traffic control and scene-lighting for responders.
More information will be added here as it becomes available.