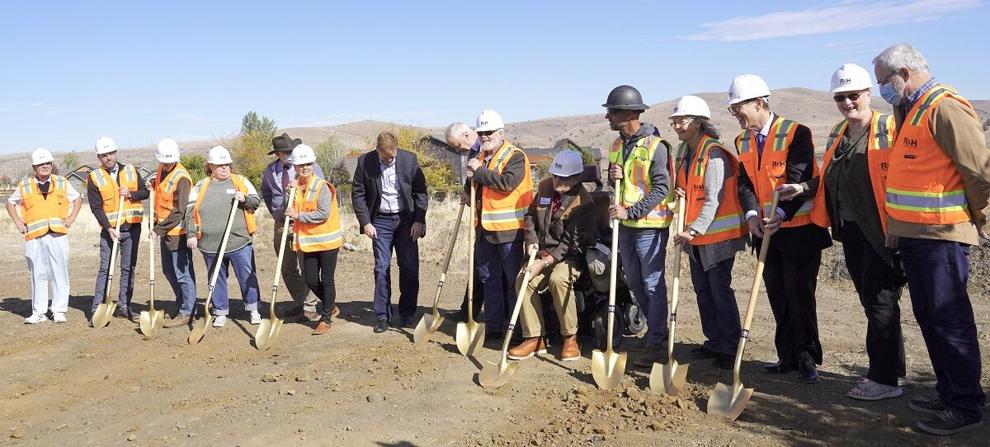 "Break Ground with Us" was the Deschutes Rim Clinic Foundation's ground-breaking event Oct. 9 for construction of a new clinic in Maupin.
The ceremony was dedicated to Michael Wilson of Westby Associates, who, except for his untimely death in July, would have been the emcee. In his place Sue Knapp and Dennis Beechler were the emcee duo.
Nine speakers, including state and local government leaders, Mid-Columbia Medical Center and past clinic provider Sharon DeHart, gave perspectives on their involvement with the vision of the new clinic.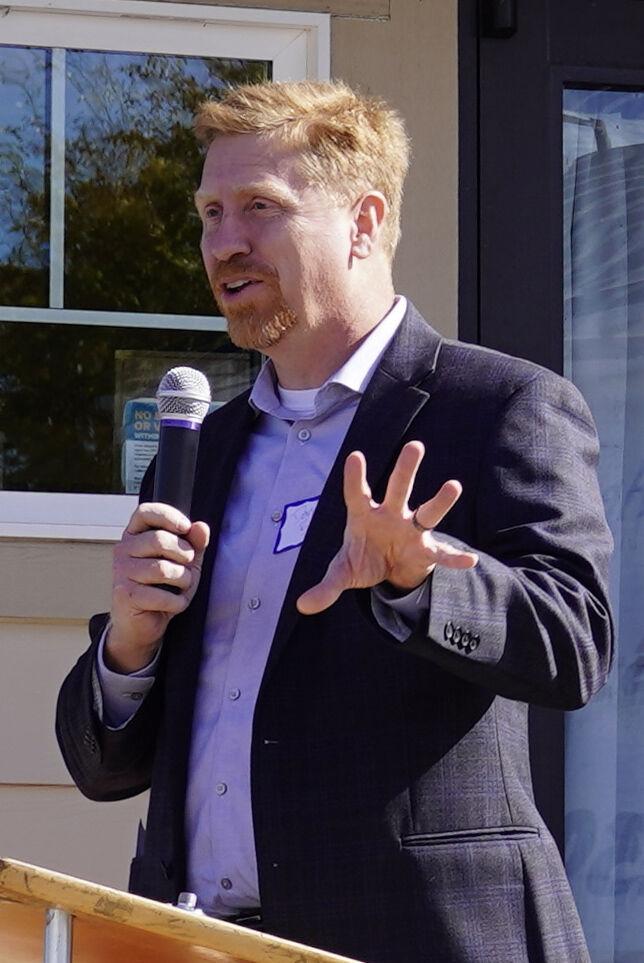 Golden shovels and white hard hats were at the ready for the official breaking of ground and flinging of dirt. Sixty-one people were in attendance and more than 20 sponsors defrayed the cost.
Their logos and names embellished the "It's YOUR Community Health Care Center" banner, sponsored by Bohn's printing. All was captured by the photography team led by Jennifer Mitchke.
Board Chair Sue Knapp thanked the volunteers who helped set up and take down, issue name tags and take donations, the 22 businesses and individuals who sponsored the event, the school for lending their chairs and tables, the Deschutes Rim Clinic Foundation steering committee who helped plan and execute the event, the contractor who supplied the shovels, hard hats and displays, the photography team, the donors, speakers, and above all, the attendees.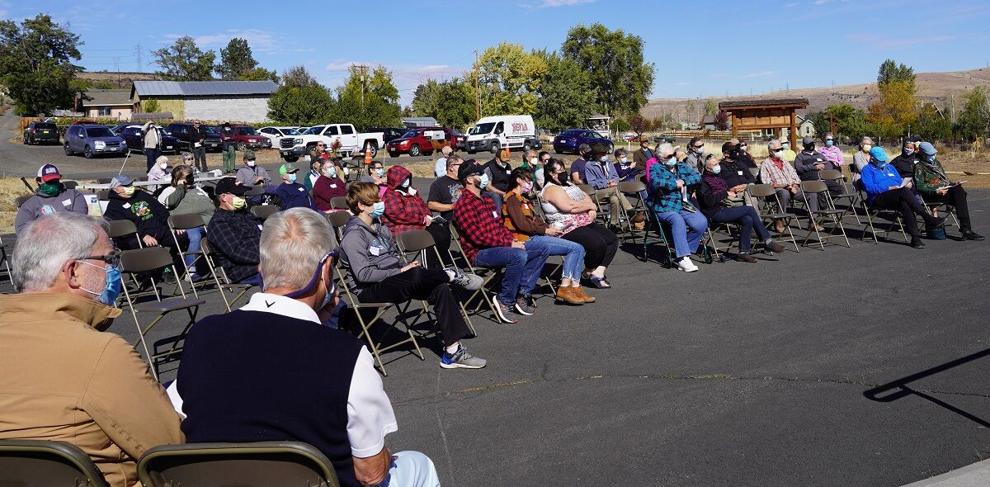 "You all were a part of making this event a success. We are now ready and eager to roll the big equipment for construction," Knapp said.