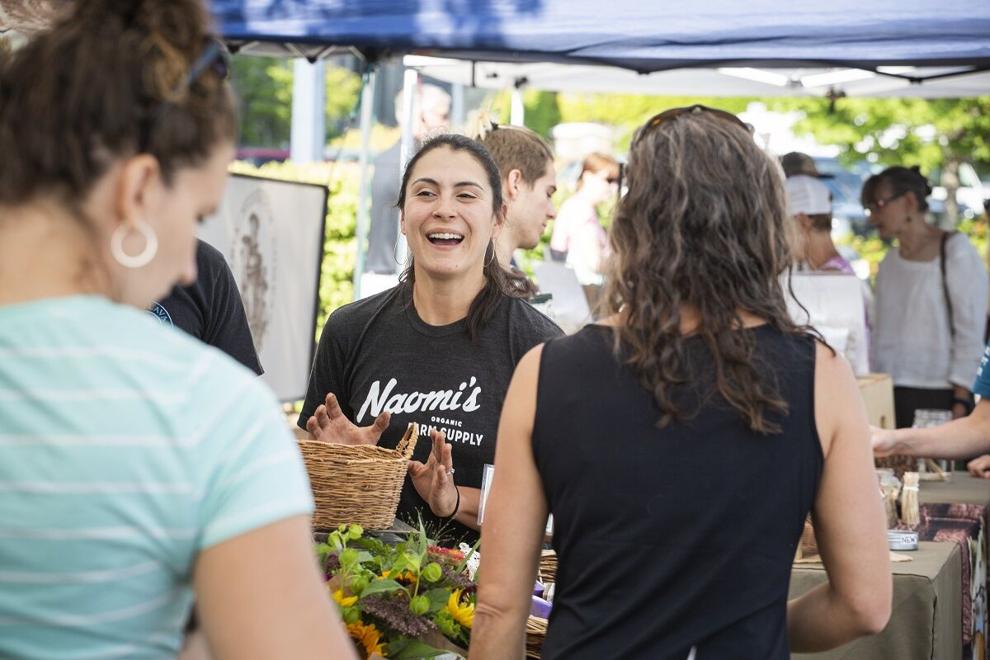 Farmers markets are a vital part of our community. Every week, thousands of shoppers of all socioeconomic backgrounds in the Gorge head to a farmers market seeking fresh, local food. Hundreds of local farmers, food producers and small businesses in our community have come to rely on the valuable outlet that markets provide.
The growing success of the region's farmers markets has been due to growing interest in local food and despite challenges from the COVID-19 pandemic.
In early spring of 2020, market managers were gearing up for the season: Combing through vendor applications, drafting promotional materials, and dusting off the tents, tables and signs that pop up every week. Then, COVID-19 set a shockwave through the community, nation and world. Soon, national headlines warned of meat shortages and news stories described farmers destroying crops as stay at home orders caused demand to plummet.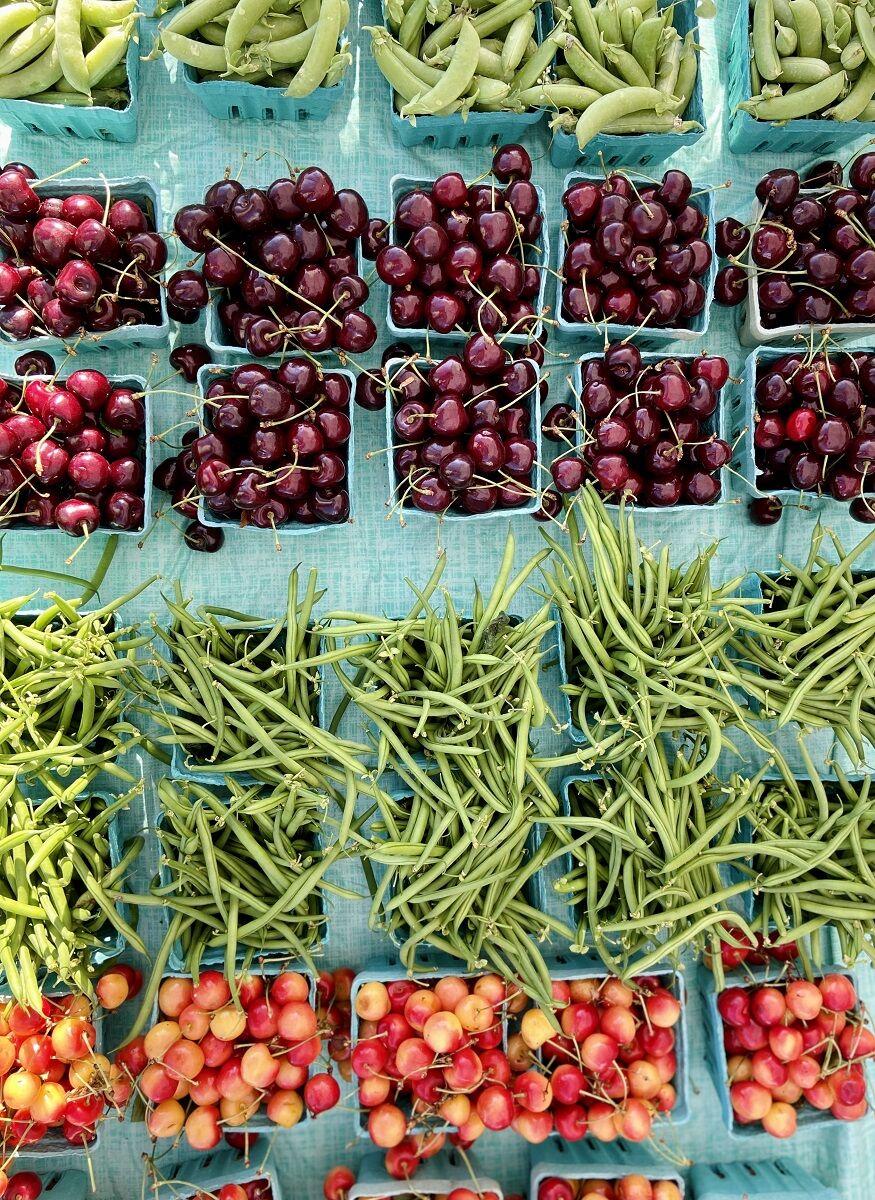 In local stores, shelves grew bare as panicky buying strained the national supply chain.
The 2020 farmers market season was brought into question but a few things remained clear: We all need to eat and local farmers have a reliable supply of safe, quality food for us.
After a brief pause, and many conversations with public health experts, countless operational changes and approval from local leaders, Gorge Grown Food Network opened the Hood River Farmers Market season in April 2020, one month earlier than scheduled.
That spring, farmers markets from Stevenson to The Dalles were open and serving an essential role in our community in light of the pandemic.
"We felt we needed to be there for the community. It was a balance. We needed to make sure shoppers and vendors were safe. We knew that healthy food would be important during the pandemic. We knew that it could be a safe, outdoor option," said Eileen White, The Dalles Farmers Market manager.
Gorge Grown's Mobile Farmers Market van hit the road in May 2020. The Mobile Farmers Market buys produce from local farmers and holds mini pop-up markets in communities throughout the Gorge. From Cascade Locks to Moro and many points in between, the Mobile Market fills in gaps where access to fresh food is limited.
Consumer interest in local food spiked as a result of the pandemic. The outdoor, open-air setting and incredibly short supply chain from farm to market meant that farmers markets were a low-risk grocery shopping option for many. A survey done at Hood River Farmers Market in fall of 2020 found that 91% of customers surveyed felt more safe at the market than a grocery store.
"I think the pandemic has made people realize the importance of fresh, local food. This season has been the best of the 18 years I've been doing markets," said Tim Jefferies of Jefferies Ranch Beef.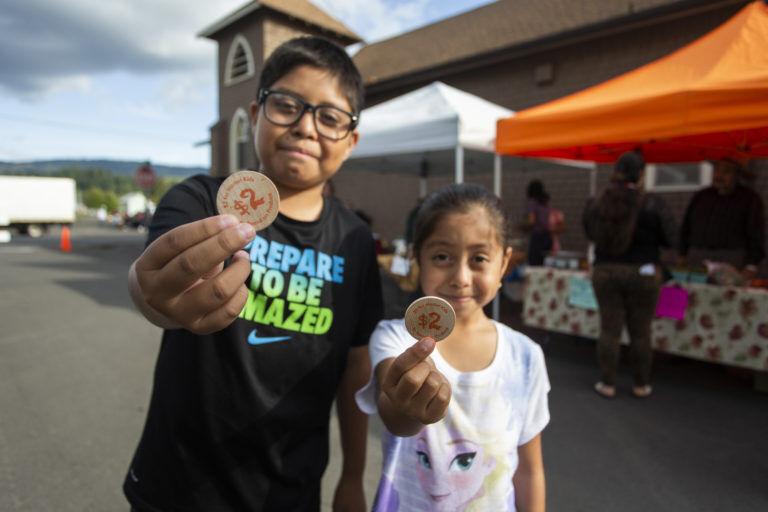 Collectively, farmers markets in the Gorge earned more than $1,000,000 in sales, which goes directly into the pockets of local farmers, food producers and small businesses owners to bolster our local economy.
During the 2020 Mobile Farmers Market season gross sales more than doubled compared to pre-pandemic seasons.
For every $100 spent at a farmers market, $99 stays in the state. For every $100 spent at a grocery store, just $25 stays in the local economy.
"People seemed to have a new commitment to local food," noted Bonnie Cox of Oak Rose Farm.
The bump that local farmers received from their direct to consumer sales outlets, like farmers markets, was more important than ever last year. Eighty-three percent of farmers and food producers surveyed by Gorge Grown reported losing restaurant and wholesale accounts in 2020.
As local businesses closed or limited their operations due to the pandemic, farmers markets and Mobile Farmers Market stops were increasingly important for community members facing economic and food insecurity.
Even before COVID-19 hit, one in three people in the Gorge worried where their next meal would come from. A Gorge-region survey found that 53% of farmworkers are food insecure.
Food insecurity in the U.S. rose dramatically because of the pandemic. Communities of color and single mothers experience hunger at rates two to three times higher than the general population, according to the Oregon Hunger Task Force.
Due to challenge from the pandemic, Gorge Grown pivoted the Mercado del Valle, a farmers market in Odell, to a Mobile Farmers Market stop.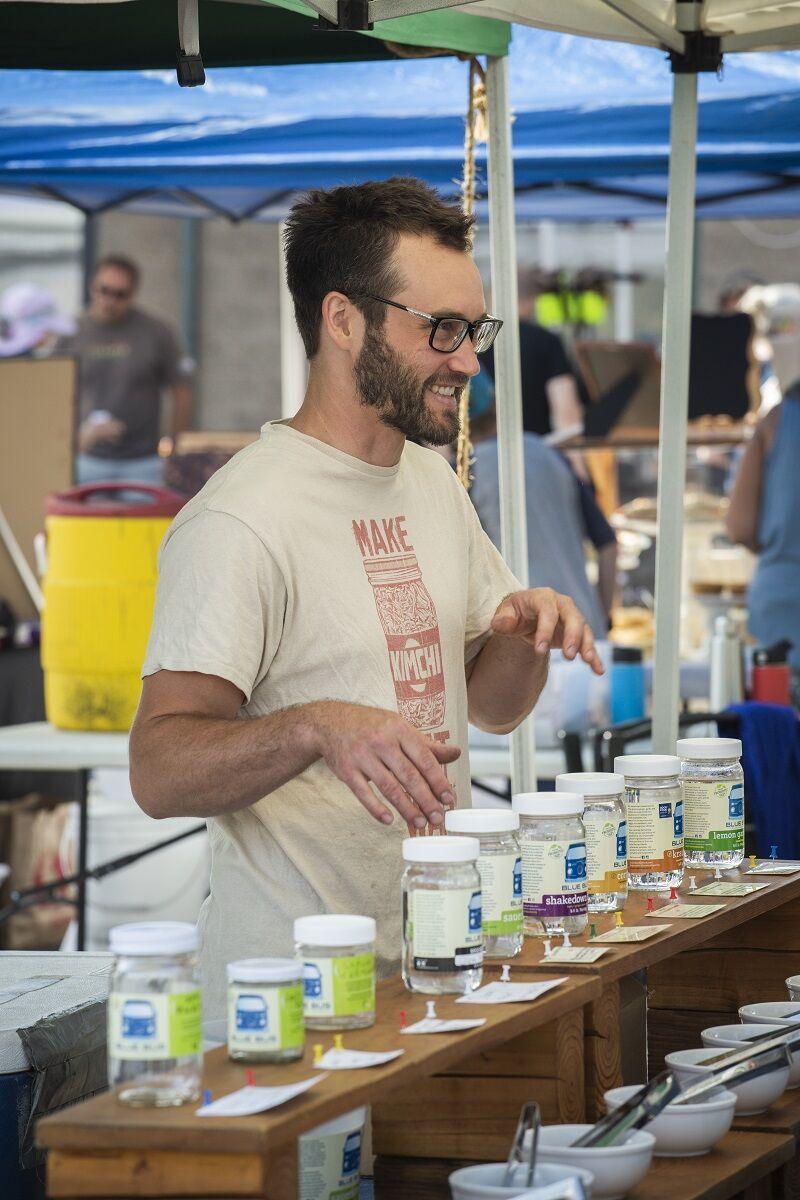 While there weren't as many tents and vendors at the market, providing services and fresh produce was still at the heart of the stop in Odell.
Hood River County Health Department's WIC program continued to table at the market to provide checks to eligible families to spend on fruits and vegetables from the market.
"It's all such a valuable service to our community. Families come to get their WIC checks, get a free book from the library and shop from the Mobile Market. I can't get enough of when someone is able to try something new from the Mobile Market, like different types of salad greens or mushrooms," said Yeli Boots, a Mercado del Valle ambassador and Veggie Rx assistant.
Farmers markets in the Gorge have long been accepting and expanding food access programs to help lower barriers to local food.
All farmers markets in the Gorge and the Mobile Farmers Market accept SNAP/ EBT, the Supplemental Nutrition Assistance Program formerly known as food stamps. SNAP Matching programs offer incentives to customers who use their benefits at the market. A customer can receive anywhere from an extra $10 to $40 in matching funds, depending on the market, when they shop with SNAP.
SNAP sales at farmers markets and Mobile Farmers Market stops in 2020 more than doubled as community members of all income levels sought out local food.
"The SNAP matching program gives me the opportunity to buy great quality meats and vegetables from our community," noted a SNAP Match customer at Hood River Farmer Market.
SNAP use at farmers markets has continued to rise in 2021. At The Dalles Farmers Market, SNAP has increased by 135% compared to this time last year.
But SNAP use at markets is still relatively low when compared to grocery stores. If just 5% of SNAP benefits allocated in Hood River and Wasco counties were spent at local farmers markets, an additional $566,000 would stay in the local economy.
The successes and milestones achieved by farmers markets have not been easy. Some local farmers and food producers expressed challenges in sourcing supplies like jars and labels as supply chains are disrupted.
Local ranchers have struggled to find processors for their animals.
Others are simply worn out from working tirelessly through the pandemic.
Although market operations appear more normal these days, farmers markets face challenges yet again. High temperatures and unhealthy air quality this summer have caused markets to close early or not open on some days.
In more ways than one, farmers markets are rebounding to more successful seasons yet again this year.
This July, the Hood River Farmers Market had the highest ever single-day gross sales.
The Dalles Farmers Market has seen customer attendance return to pre-pandemic levels.
The Mobile Farmers Market was able to increase programming and add four more market stops, a total of 11 stops, reaching all five counties of the Gorge.
As the pandemic has proved, farmers markets — and local farmers — are resilient.