On August 19, the Hood River Migrant Education Program put on a youth soccer camp with the help of the Portland Timbers organization. On the fields at Westside Elementary, over 30 campers participated in the mini-camp.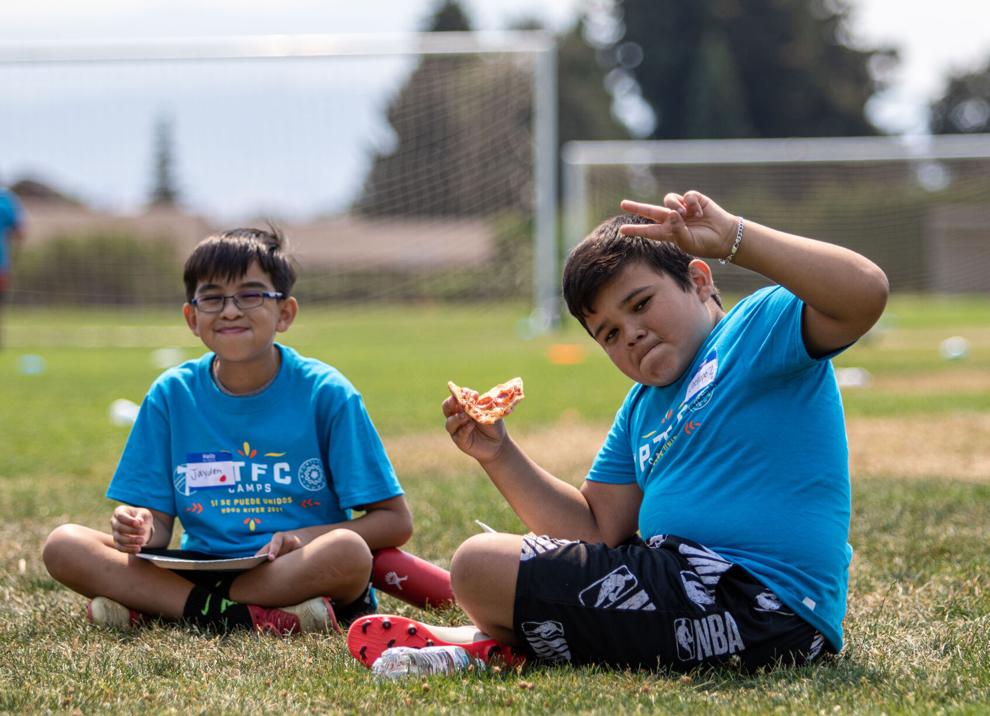 The Migrant Ed program is for students whose parents work in the agricultural sector and live in temporary housing. The aim is to help them plot a path to higher education. The teach the students in financial literacy, traditional practices in the education system and the benefits of attending college.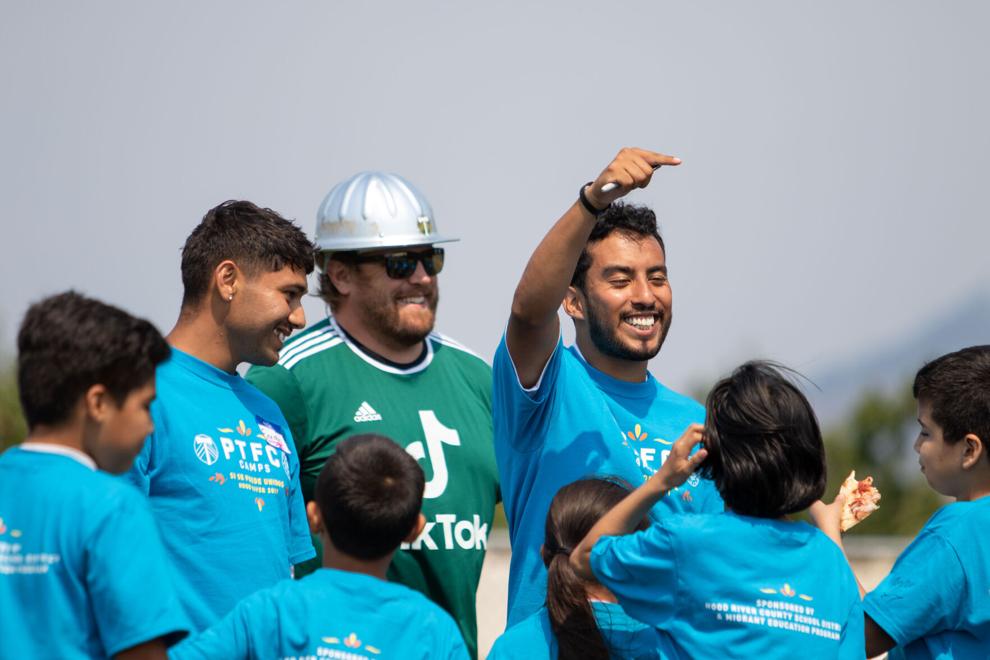 Beginning in June and sporadically thoughout the summer, they would meet and hear guest speakers on different subjects. The studetns were rewarded with tickets to a Timbers game in early August, new DaKine backpacks, specialized camps and of course a visit from Timber Joey.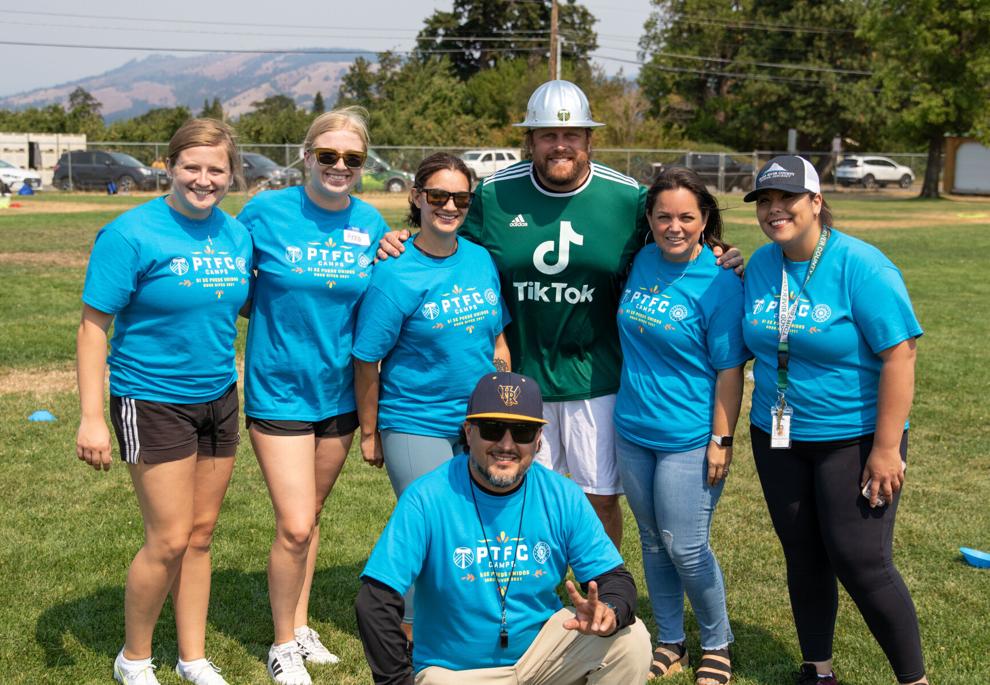 He made his return to Westside Elementary to help with a youth soccer camp for the Hood River Migrant Education Program. A place he is very familiar with, Joey said its always a good time when he can get out to Hood River.
Timber interns, Migrant Educators, along with players and coaches from Multnomah University and HRVHS visited Hood River to help with the camp. Campers aged between five and 13 participated in skill drills, games and prize drawings for Timber jerseys and soccer balls.