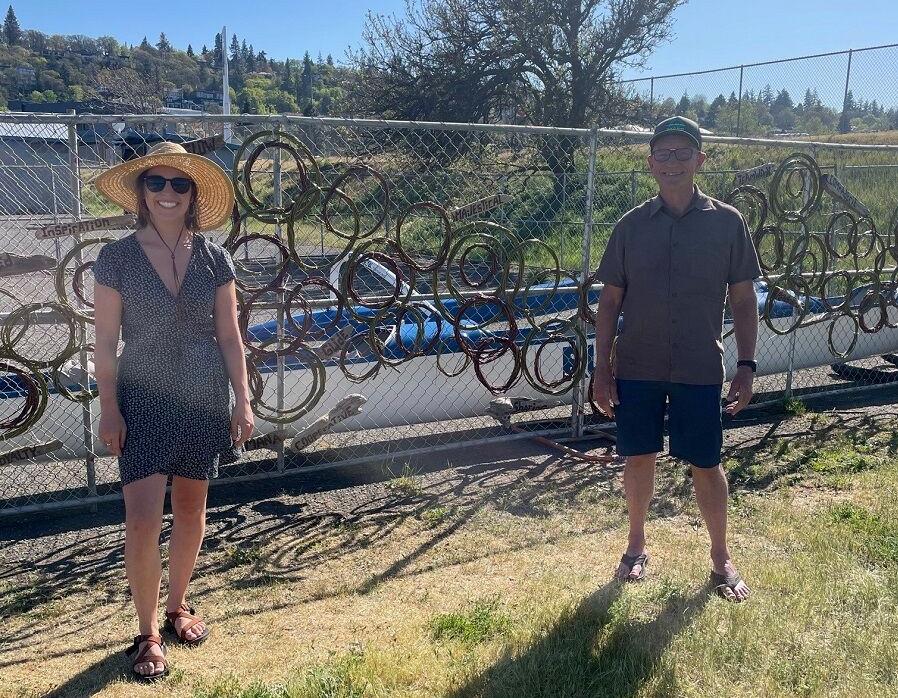 Hood River Cultural Trust (HRCT), Hood River Outrigger Canoe Club (HROCC), and a private donor have joined forces with professional textile artist Chloë Hight to fund and create a large fence weaving public art installation at the southeast corner of Nichols Basin near the dock. The exhibit celebrates the sustenance of the river, and will include a land acknowledgment by Brigette McConville, Tribal Council representative from the Confederated Tribes of Warm Springs 27th Tribal Council, according to a Hood River Cultural Trust press release.
Through incorporating hoops made out of local willow and red osier dogwood onto a 48-foot long chain length fence, the work weaves the shape of the river onto the fence. It also weaves a narrative of the paddling experience through inclusion of words burned into local driftwood, said the press release.
Contributed by local paddlers, the words exemplify their paddling experience. The fence serves as the north boundary of HROCC's hale, the Hawaiian term for home, where some of their six-person outrigger canoes are housed during the paddling season.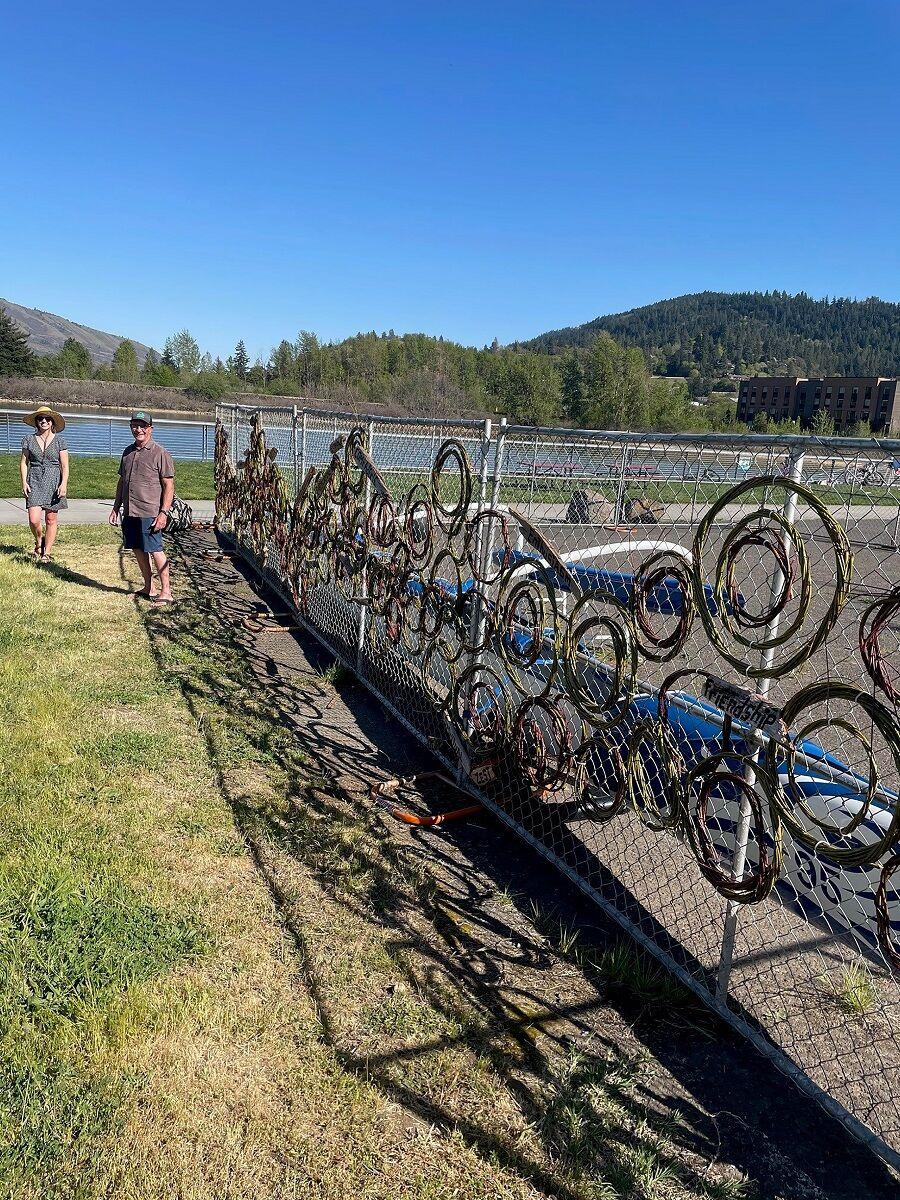 Born and raised in Hood River, and a graduate of Emily Carr University of Art and Design in Vancouver, B.C., Hight is known for her community engaged textile and weaving projects where she explores the connections between people and place. For this project, she collaborated with HRCT, HROCC, the Port of Hood River, and local indigenous knowledge holder Brigette McConville as part of the concept and design process.
"We are so honored and excited to be part of this land acknowledgment and artistic expression. We hope to be able to continue supporting these kinds of projects that can happen at the HROCC Hale for many years to come," said Bernie Boglioli, HROCC club president.
"It's been such a privilege to receive financial support from HRCT and to work with Chloë on this; it's rare to get to be part of a massive 48-foot art installation for the community to enjoy," said Becca Sanders, HROCC club treasurer.
For information about Hight's work, visit her Instagram handle, learning.by.hand.