Zion Lutheran Church in The Dalles is holding its second annual Reformation Sunday Hymn Marathon on Oct. 31. Organist Garry Estep will sit down behind the console of the 20 straight rank Phelps-d'Autremont pipe organ at noon, and besides a short "pit stop" every hour, will play continuously until 8 p.m.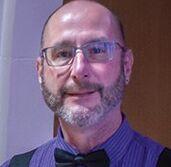 Estep will play hymns requested by the public and then improvise some variations on each.
This event is open to the public, who may come and go as they please. Hymn requests will be accepted up until 4 p.m. the day of the marathon. Requests can be made via email (zion.office.manager@gmail.com) or by phone at 541-296-9146.
Donations will be accepted which will fund upgrades to the heating/cooling system (HVAC) in the church sanctuary. HVAC is a crucial part of the organ infrastructure as the pipes and the wood mechanics are very sensitive to temperature fluctuations, said a press release. The current HVAC is over 30 years old, according to a press release.
Halloween costumes are welcome and individually wrapped candy and chachkas for the kiddos (of all ages) will be available.
Zion Lutheran Church is located at the corner of Union and 10th in The Dalles.