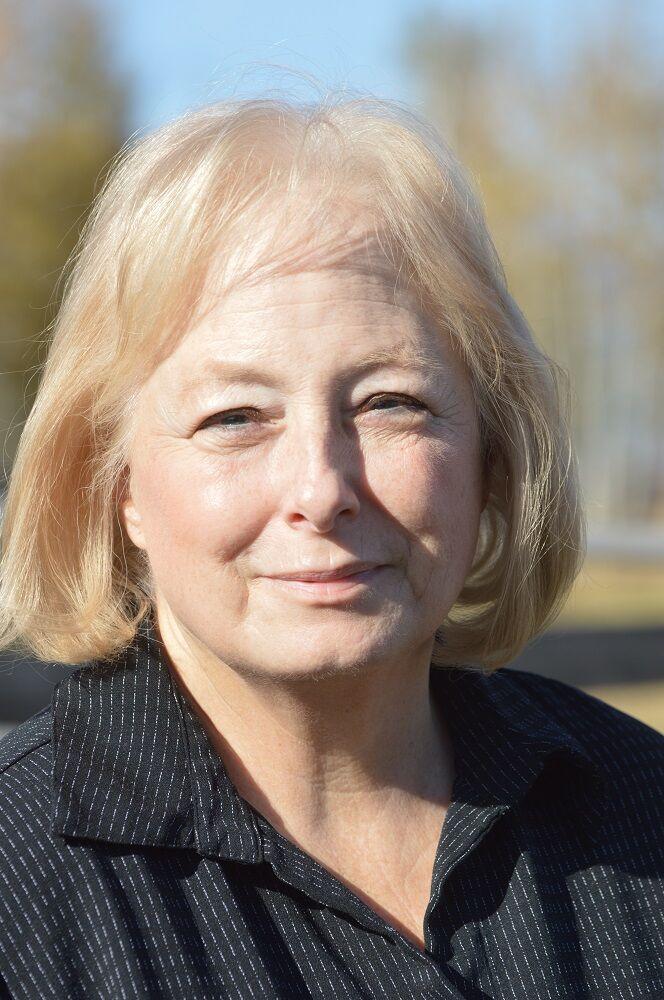 In our small town, where everyone knows everyone else, every loss is felt deeply. Once again, the Glenwood community came together to say goodbye to a friend and nearly life-long Glenwood resident. A large gathering celebrated Mike Scott's life on Saturday, Nov. 6 at the Glenwood school. Many family members and friends shared stories of their dad, grandpa, and friend, then gathered for a luncheon served by the Glenwood Homemakers. Our deepest condolences go to Mike's wife Marilyn and their children Stacy, Mike, Trevor, Lacey, and Kristen and their families on this loss that came too soon.
Mike and Marilyn had celebrated 50 years of marriage in March. Mike was devoted to his family. He could almost always be found at the West Klickitat Posse horse playdays, cheering on his granddaughters Kately, Kinley, and Lexi, at high school rodeos, supporting his grandson, Shane, and supporting all of his grandkids in rodeo and school sports. Mike created so many precious memories with his kids and all of his grandkids. Please keep them all in your hearts.
Elk hunters arrived in the valley in what seemed a steady line of cars and trucks in the days before the season opened Nov. 6. With the heavy rain squalls on and off all that first day, I suspect the elk were hiding in cover a lot. On Sunday, Nov. 7, we woke up to snow in some yards here and in the low hills surrounding the valley. For some of us, the snow is arriving too soon, but for hunters it might have been a welcome sight. We noticed a lot of slow-driving hunters along the roads that weekend. Some occasionally stopped suddenly to scan areas for elk, so, if driving the roads in our valley, use caution and watch out for those vehicles that don't always pull all the way off the roadway.
The Glenwood Middle School combined boys' and girls' Eagles basketball team traveled to Klickitat on Monday, Nov. 8 for their first game of the season. Klickitat middle school has the same problem as Glenwood, very few kids, so they also had a combined team. It was fast-paced and fun to watch. I think Klickitat won, but it seems like a victory for both teams as they enjoy actually getting to have basketball this school year.
The Eagles played home games against Lyle-Wishram on Wednesday, Nov. 10. On Monday, Nov. 15, they traveled to Trout Lake. The news was submitted before those games, so I'll share results in next week's news. Coming up, the Eagles will have a home game against Bickleton on Thursday, Nov. 18. We wish them great success and lots of fun this season. Game times are 5:30 p.m. and all are welcome to attend. Masks are required inside the gym so the teams can continue to have their cheering sections in the bleachers.
The Klickitat/Glenwood high school girls' basketball team, otherwise known as Klickwood, has started their practices and will begin league play soon. As of this writing, there is still no coach for the boys' team.
The Glenwood School students and staff celebrated Veterans Day in an assembly on Nov. 12 to honor local veterans and remember all U.S. Veterans. The little preschoolers and their teacher, Mrs. Arnold, led the Pledge of Allegiance. That was followed by a musical presentation by Mr. Demchuk's second and third grade students. Many students participated in a patriotic-themed art and poetry contest and patriotic cookies were served.
This year the Glenwood School is able, once again, to welcome family members to join the Glenwood students and staff for a delicious Thanksgiving dinner the day before Thanksgiving. This is a tradition that has been part of the Glenwood school culture for many decades. After not being able to have it last year, this will be a joyful gathering.
Happy Thanksgiving, everyone. If you're traveling, be safe and enjoy your time with family and friends.