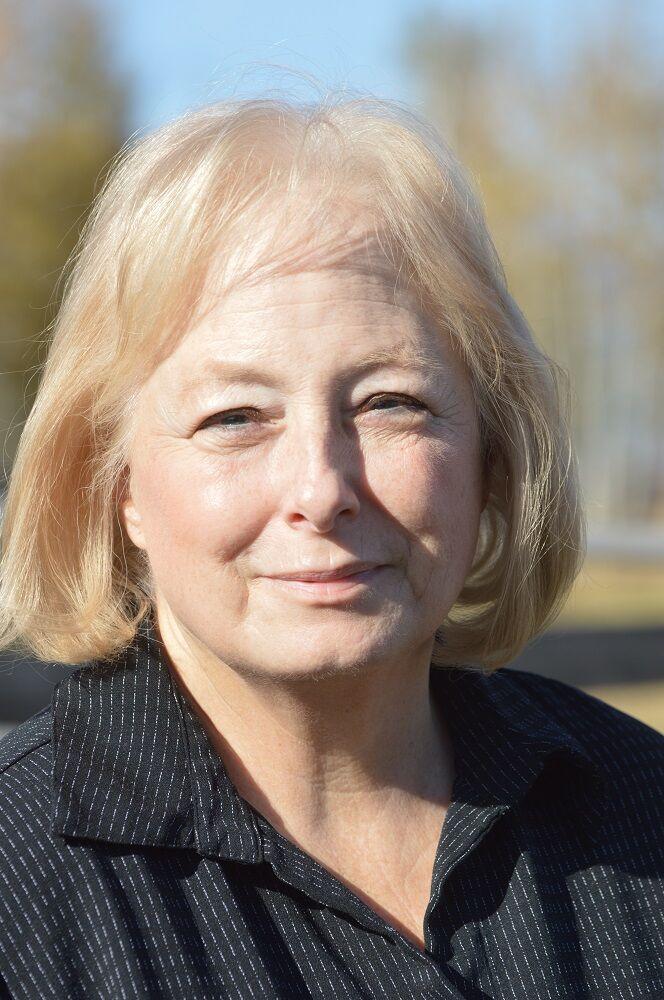 We are shocked and saddened to hear of the recent, sudden passing of Mary Anita Leaton Addington. Mary Anita was the daughter of Bill and Sylvia Leaton and spent her entire life here in Glenwood. She and her husband, Vern, raised their children, Vernadean and Bill, on the family ranch. Mary Anita always had a friendly smile and enjoyed visits when encountering friends at stores or yard sales. She was very hard working and very devoted to her husband, children, and grandchildren. She will be greatly missed here in our community. Our deepest condolences go to Vern, Bill, Vernadean and Jeff Dean and their sons and grandson, and sister and brother-in-law, Claudia and Carroll Hoffbauer.
With news of a sad loss of a friend, it's nice to be able to also share happy news of the newest member of our community. Lavender Ann Grace was welcomed into this world by her mama, Calista Yothers, on April 14. The beautiful little girl weighed 7 pounds, 3 ounces, and stretched out to 20 ½ inches. Congratulations to the new mama and to excited grandparents Nikki and Dustan.
There are some big changes taking place at Glenwood School for the 2021-2022 year. Superintendent Heather Gimlin has submitted her resignation and has accepted a teaching positing at a school in central Washington. As much as we don't want to have to say goodbye to Heather, many of us know teaching in a classroom is what is she loves most and we are happy for her. Heather will continue as superintendent through June. Meanwhile, a superintendent search has begun for the school.
In other school news, many already know that Jay Anderson, a long-time science teacher here, will be retiring at the end of this year. Jay has had a very positive impact on all his students and will be greatly missed. The school has hired former Glenwood resident Abby Eldred as his replacement. Abby grew up in Glenwood and went through the Glenwood schools. She has many years of teaching experience and is currently teaching in the Kelso school district. I think the Glenwood students are going to really enjoy having another Eldred on the teaching staff, following in her dad Tom's footsteps.
Charlotte Godon, who teaches art and Spanish, is resigning at the end of the year to pursue other endeavors. It sounds like she has some exciting changes ahead and we wish her well. Sara McFall, another Glenwood alumnus, has been hired to replace Charlotte and will be teaching art, reading, and science classes. While working as a permanent seasonal employee at the Conboy National Wildlife Refuge, Sara has also been a substitute teacher here when needed as well as the middle school volleyball and track coach for many years. She supervised Youth Conservation Corps. crews during summer months at the refuge. The kids know her well and are excited they'll have her as a full-time teacher in their school next fall.
Besides middle school and high school track currently taking place, Glenwood kids are busy with other spring sports. Several Glenwood boys are on a combined Lyle/Wishram/Klickitat/Trout Lake/Glenwood (Lyle) high school baseball team. Liam McLaughlin, Derek Gimlin, and Ansel and Yadi Ruiz are all playing on the combined team. In addition, Liam plays club baseball for Northwest Futures in Vancouver.
In the Lyle combined team double header versus Riverside High School in Boardman, Liam struck out 18 of the 19 batters he retired and left the game with a no-hitter, two outs to go. Ansel Ruiz finished the game off for our team, for a 4-2 victory, earning the save. Derek Gimlin scored one of the team's runs and fielded the only ball Riverside put in play against Liam, throwing a batter out at first. Wow, what amazing pitching! Yadi Ruiz also pinch hit in the game. Way to go, Lyle combined team.
More exciting news regarding Liam is that he has been asked to pitch for Whitman College in Walla Walla next year and has accepted. Congratulations, Liam. You have an exciting college year to look forward to and we will all be rooting for the Whitman Blues next spring.
In addition to high school baseball, we have several Glenwood kids playing Little League baseball and softball on White Salmon and Glenwood teams. Jocee Hoctor and Ariana Jackson are playing on a girls' minors softball team in White Salmon. Jaecee Hoctor, straight off of coaching the high school volleyball season, is helping to coach the girls' team. Blaine Arnold is playing on a boys' majors team and James Bartek and Myles Jackson are playing on a boys' minors team, also all in White Salmon.
Meanwhile, here in Glenwood there's a lot of fun going on at the school ballfield. A tee-ball team coached by Jaecee and sponsored by Mt. Adams Angus, has 10 little kids ranging in age from 5–8. Their practices so far have been on very windy days, but the ball stays on the tee and the little kids are having a blast while learning the basics of baseball. They had their first game recently. One fan reported that, to him, tee ball is like herding cats, but having fun while doing so. And I just have to add, Jaecee Hoctor is probably the busiest mom in Glenwood right now. Thank you for all you do for the kids, Jaecee.
High school and junior high school Rodeo teams have begun their spring competition. Glenwood kids competing are Joslyn Arnold in high school rodeo and Emma Patterson and Peyton Sanchey in junior high school rodeo. They will host a Washington State high school/junior high school rodeo here in Glenwood on May 21-22.
Christina Kuhnhausen is starting preparation for the rodeo parade this year and would like to get the word out that she is seeking parade entries. If you would like to participate in the parade, please call Christina at 509-364-3326. After having no rodeo and no parade last year, this one will be a great one, for sure.