Hood River Adult Center and local firefighters teamed up as they do every year for Christmas Eve delivery to Hood River County Meals on Wheels clients. Wy'East Volunteer Association and West Side Fire Department volunteers carry baskets to private cars and agency rigs to make the deliveries Dec. 23.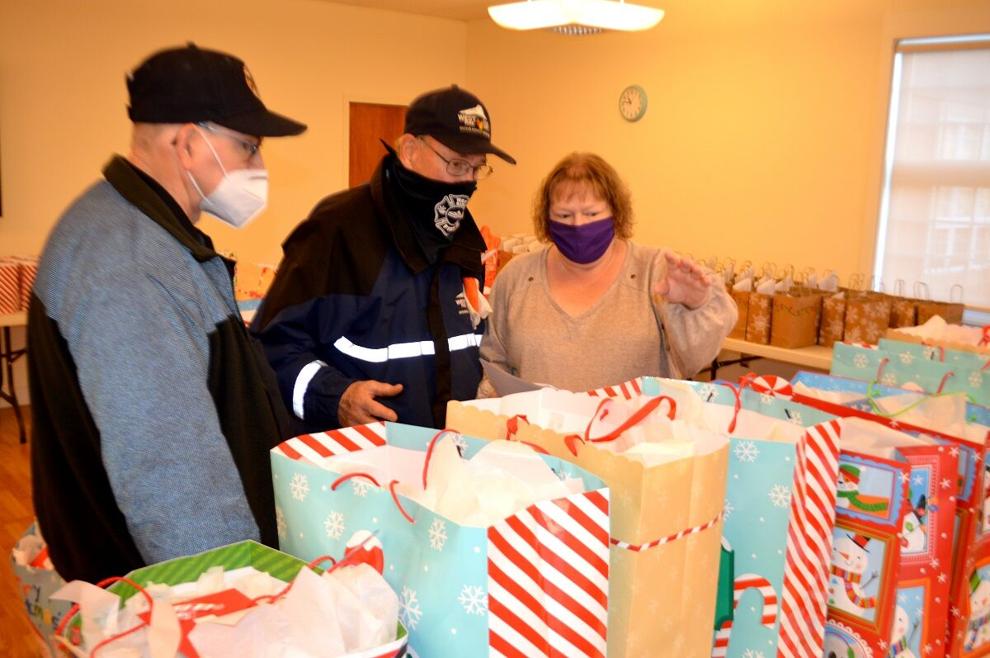 The 25 or so firefighters followed the Meals on Wheels drivers around as they do every year. "We help out wherever we can," said West Side Firefighter Chuck Walston, who works with The Center's Reva Sieverkropp to coordinate the deliveries.
This year, The Center and volunteers dealt with a couple of wrinkles, given the Dec. 21 natural gas outage that affected clients as well as the center, where meals are normally cooked with gas stoves and ovens.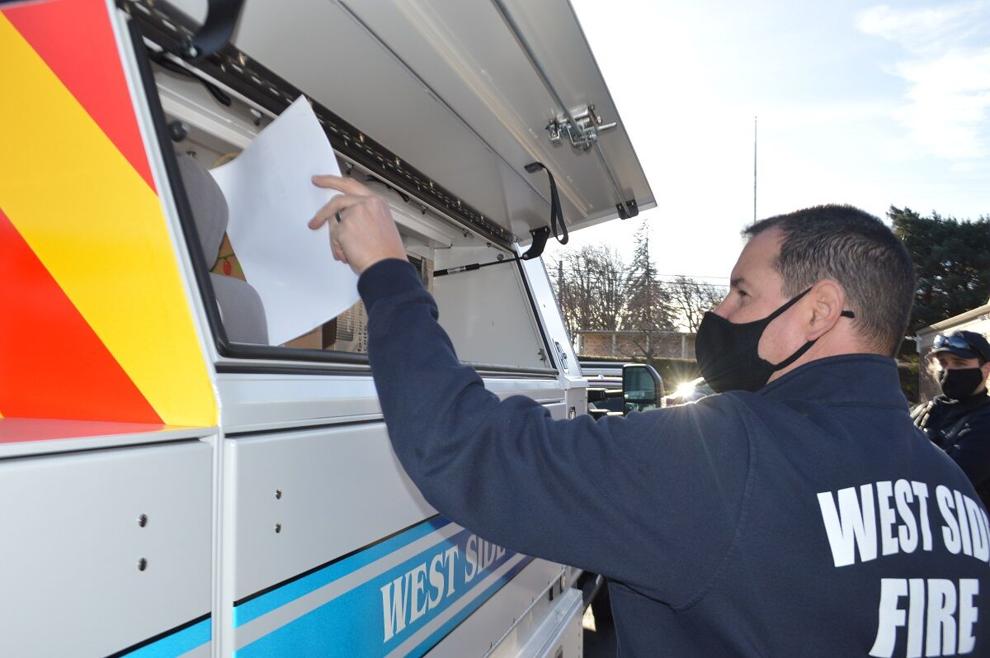 West Side firefighters brought cookers to the Adult Center as well as allowing use of the kitchen at Rockford station to prepare dishes of pasta, chili, chicken, pork and potatoes. Baskets included flashlight packs, towels, toiletry kits, socks, hats, gloves, and other items, as well as snacks — healthful and candy alike — and heaters provided by Northwest Natural Gas. Hood River 9-1-1 dispatchers wrote holiday cards by hand.
Recipients had earlier filled out Christmas lists. "We try to give them everything on the list," Sieverkropp said. "Because of the holiday we had to have four meals ready go to," she said, and throughout The Center's holiday closure period, the staff made sure clients had additional pre-cooked meals. Sieverkropp said her mother, Dianne Hayes, was her teammate this year, shopping throughout the year for deals on basket items.