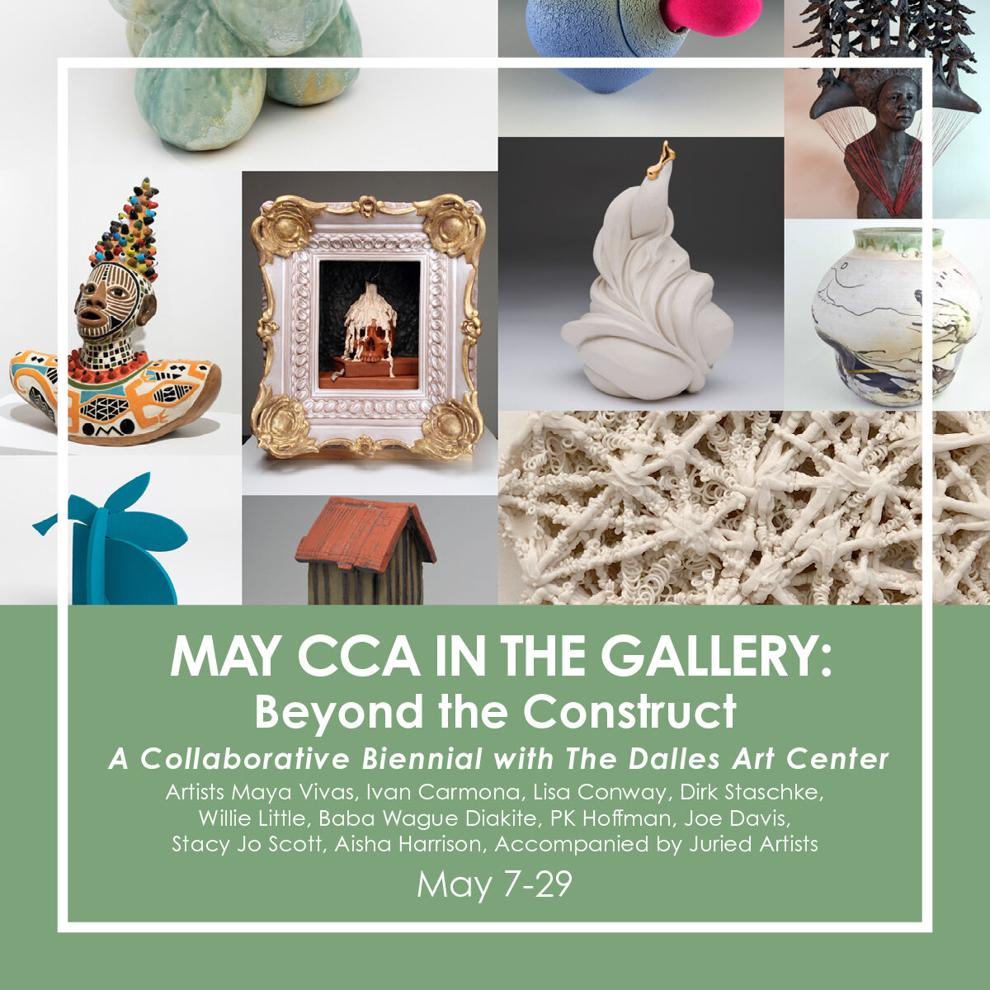 Columbia Center for the Arts and The Dalles Art Center are collaborating on the exhibit "Beyond The Construct."
CCA and The Dalles Art Center will be having a First Friday reception on Friday, May 7: At CCA from 5-7 p.m. and TDAC from 6-8 p.m. The prize winner will of the show will be announced at 6:30 p.m. at TDAC and will be live-streamed at CCA. Admission is free.
"CCA is excited to team up with The Dalles Art Center on our first of an ongoing collaborative Biennial exhibits, each focused on a different medium," said a press release. "The first of these biennials, 'Beyond the Construct,' highlights ceramic work from around the Pacific Northwest. 'Beyond the Construct' is an opportunity to showcase the expressive and functional capacities of clay."
The exhibit showcases works by Aisha Harrison, Baba Wague, Dirk Staschke, Ivan Carmona, Joe Davis, Lisa Conway, Maya Vivas, PK Hoffman, and Stacy Jo Scott, Willie Little. In addition, 22 juried artists have been selected to exhibit two pieces of work each: One piece representing the functional aspect of their practice, and one piece representing the expressive side. All artists will be divided between each Center showing a total of 16 artists at both galleries.
The juror, Brett Binford, is an artist and entrepreneur residing in Portland. He is the co-owner/co-founder of Mudshark Studios, Eutectic Gallery, Kept Goods, and Clay Street.
This exhibition opens May 7 and runs through May 29. Gallery hours are 11 a.m. to 5 p.m. Tuesday through Saturday.
Due to COVID-19 public spaces restrictions, visitor capacity will be monitored. Additionally, sanitation will be provided at the door, 6-foot social distancing will be upheld, and visitors will be required to wear masks. Food or drinks will not be served during the opening.