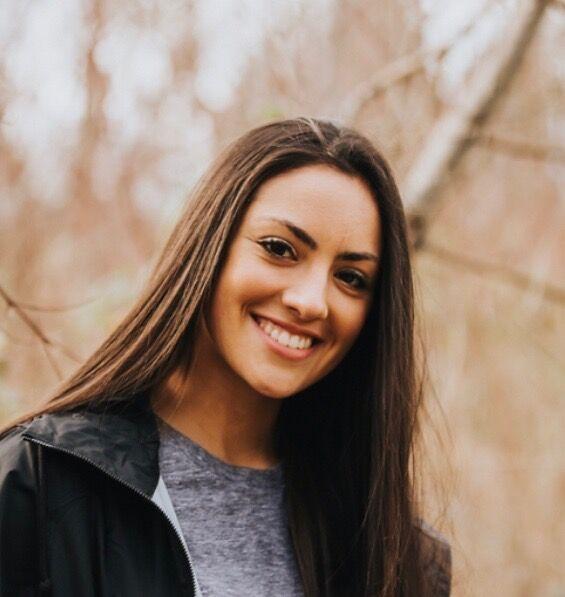 For Paulina Finn, her love of space started with Legos and Star Trek when she was a kid. That fascination with the final frontier has carried on through her life, leading to her acceptance of admission at the U.S. Naval Academy in Annapolis, Md., where she plans to major in aerospace engineering — with a goal of exploring the great beyond.
With a determined mindset — adopted out of inspiration from her father Michael, a retired U.S. Navy vet, and mother Flavia, an immigrant from Chile — Finn has dedicated her school life to achieving academic success, first at The Dalles High School, where she graduated in 2018 with honors, and later at Umpqua Community College in Roseburg, Ore., earning her an associate degree in engineering.
While she knew she wanted to join the U.S. Navy to further her goal of becoming one of the few people to enter space, she first decided to enlist in the delayed entry program. After seeing how things worked, she decided that "I had more in me. I could do more. So I felt, for me, the right thing to do was apply for the Naval Academy," which offers those interested in doing what it takes to become an astronaut a better pathway to achieving that goal, Finn said.
Finn, having found out about her acceptance to the prestigious academy, will enter the class of 2025 starting this fall. Before that she will be participating in what is known as "Plebe Summer" — a six-week orientation intends to prepare new recruits for the challenges that lay ahead.
"During this time, plebes have no access to television, movies, the internet, or music, and restricted access to cell phones. They are only permitted to make three calls during the six weeks of Plebe Summer," a U.S. Naval Academy press release said.
"As the summer progresses, the new midshipmen rapidly assimilate basic skills in seamanship, navigation, damage control, sailing, and handling yard patrol craft. Plebes also learn infantry drill and how to shoot 9 mm pistols and M-16 rifles," the press release said. "Other daily training sessions involve moral, mental, physical, or professional development and team-building skills. Activities include swimming, martial arts, basic rock climbing, obstacle, (and) endurance and confidence courses designed to develop physical mental and team-building skills. Forty hours are devoted to the instruction of infantry drill and five formal parades."
To get to Annapolis, Finn said people close to her supported her throughout her journey. She credits her time with the basketball team at Umpqua Community College as having built up her confidence and pushed her mentally and physically. Especially at the directive of Head Coach Dave Stricklin, Finn said his method of "breaking you down and building you up" gave her a mental breakthrough and gave her the confidence to strive to achieve her goals.
By the time she received her associate degree from UCC, Finn had begun thinking about applying to the academy. But it hadn't yet become a reality. So it was a fortunate circumstance that Finn, while working as a waitress at Momma Jane's Pancake House in The Dalles, started up a conversation on her goals with a customer whose relative had graduated from the military academy. The customer gave her the contact info for John Bickford, USNA class of '71 — and while Finn held onto his email, after deep consideration, she reached out to him.
Bickford prepared her for the application process, walking her through the ins and outs of the process, and giving her words of encouragement that built upon her foundation of confidence she had received growing through coaches and her parents. He also gave Finn a tour of the campus — a crucial step in her journey, which showed her that admittance was attainable for her.
Bickford coached Finn on what to expect as a midshipman attending the academy, and also guided her through all the hoops she had to jump through — between asking for references, submitting to interviews, and applying for nominations, Finn said she "felt honored" when she first heard the news of her acceptance last month.
"I was proud to have been able to help Paulina achieve her lifelong dream, an appointment to USNA," Bickford said in an email. "Her motivation was inspirational: She kept on trying in spite of running into dead ends and roadblocks many times during her application process. Her qualifications are superb, and I expect her to do quite well at the academy. Her entering USNA will greatly benefit that institution, the Navy, and our country. I look forward to following her career through USNA and beyond."
Beyond Bickford and her basketball coach, she cited her mother as her main source of confidence and inspiration that led her to acknowledge that anything is possible. At a single moment of doubt, it was Flavia who told her daughter to keep going and to continue working towards her goal.
Finn expressed confidence that she is going to make it to space, and the academy is the best route for her to take to achieve it. To her, space is "more than meets the eye."
It's an exciting time for space travel, too. With major companies preparing for private travel in the near future and with the advent of the reusable rocket, she said she sees an exciting opportunity to be a part of the search for life on Mars, and to explore what lies beyond our current knowledge of space.
"It's not just fiction for me, it's a reality that's not here yet," she said.
Finn left this one last piece of advice for anyone considering applying to a military academy.
"The majority of the application is believing in yourself," she said. "The more you believe in that, the more you can make it happen."