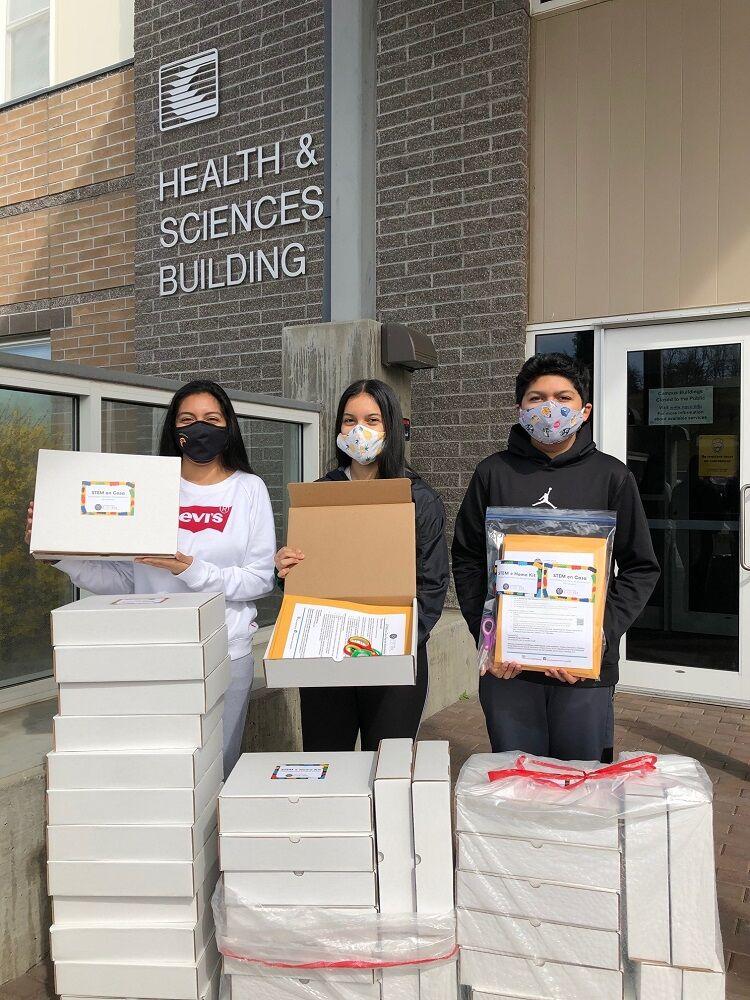 Hands-on career explorations went home with thousands of elementary students over spring break, thanks to Columbia Gorge STEM Hub.
Through projects designed to engage kids and parents together, families got a glimpse into what it's like to be an aeronautical engineer, electrician, wildlife biologist, and technical writer. The theme that links these seemingly different careers is that they are all related to STEM (science, technology, engineering, and math).
Each activity also features a local professional in that career, including Brennah Miller, an electrician in Sherman County. In the electrician activity, Miller shared she loves her job because "every job (she) walks onto has a new challenge, it always keeps you thinking ahead."
The project is an effort of the Columbia Gorge STEM Hub, a program of the Columbia Gorge ESD and Oregon Department of Education, which works with partners towards the goal of all students being STEM-literate and future ready. The kits are meant to inspire students to see themselves as someone who could someday have a STEM career, and to help parents be aware of those future options for their children, said a press release.
The STEM @ Home Kits were distributed through local elementary schools to nearly 2,500 students from Cascade Locks to Mitchell. Many schools handed out the kits for use over spring break, while some will use them in the classroom this spring.
Numerous local partners assisted with the project, from companies that provided employee vignettes to individual volunteers who supported kit assembly, which was managed by a staff of two. All written content is available in both English and Spanish, with supporting audio. To help strengthen the project, Hood River Extension Service and 4-H offered live (virtual) sessions over spring break to guide families through each exploration.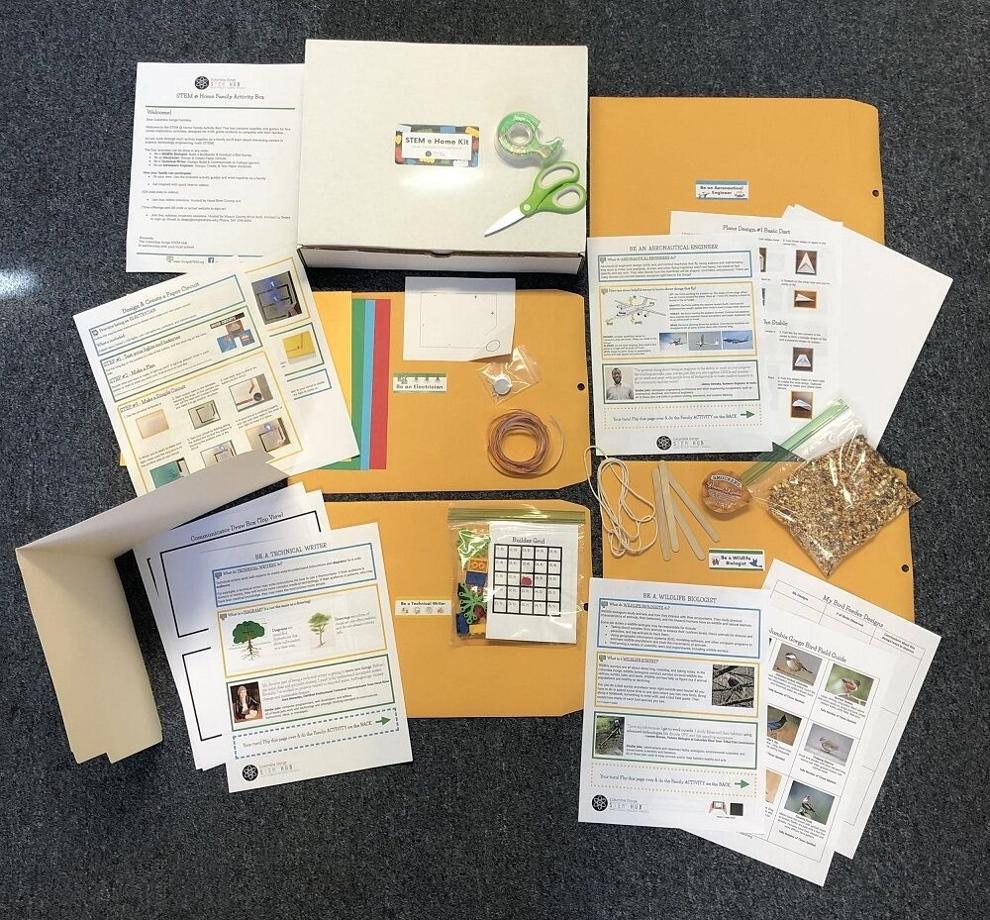 The STEM Hub received a grant from the Oregon Community Foundation for the kit supplies and Columbia Gorge Community College provided the space for kit assembly. Several volunteers, including "Chief Science Officer" student leaders from The Dalles and Hood River, assisted with kit assembly over February and March, counting out LEGOs, cutting electrical copper tape, bagging birdseed, and stuffing thousands of envelopes for the Gorge's future STEM professionals.