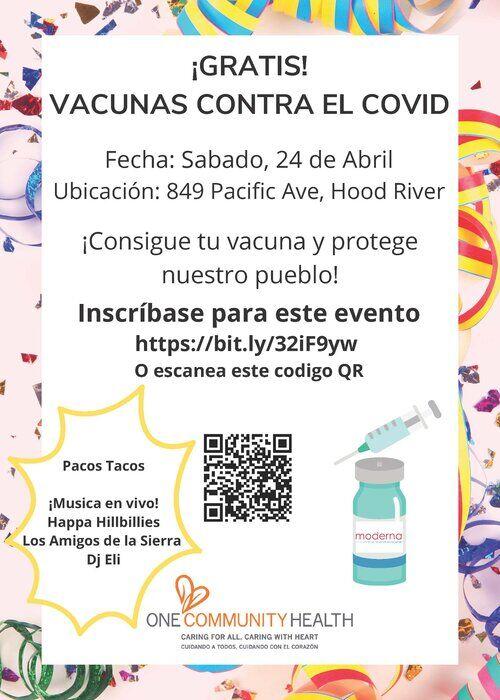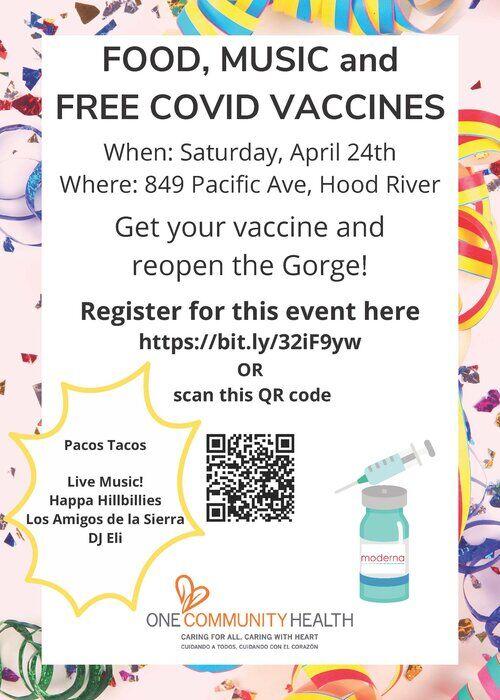 "We hope to vaccine more than 1,000 people with the Moderna vaccine in our efforts to achieve herd immunity and reopen the Columbia River Gorge," said a OCH press release. "The event is open to all Gorge residents, 18 years of age and up."
Live music will be provided by Noche Cabana, Happa Hillbillies, and Los Amigos de la Sierra throughout the day. Paco's Tacos will have food available for purchase, and more than 10 community partners will be there to share in the fun, providing information about their services and community resources.
Advanced registration is required. "We ask for insurance to cover vaccine administration; if patients are uninsured, we are partnering with the Hood River Health Department to cover that cost, so no one will walk away with a bill," said the press release.
Public transportation is available for the vaccine party. CAT is running their normal weekend service with a stop at OCH, and trips are free when going to get a vaccine.