The Bingen-White Salmon Police Department has added another officer to its ranks, and this time, the department did not have to look very far.
Officer Joshua Lewis, 24, has been training with the B-WSPD since mid-April of this year, observing his colleagues at work for the first few months, then transferring to the Basic Law Enforcement Academy, the mandatory training program for all city- and county-level officers in the state, for the next four months. There, he received some of the highest honors in the program, including top of his class in academics, practicals, and overall performance.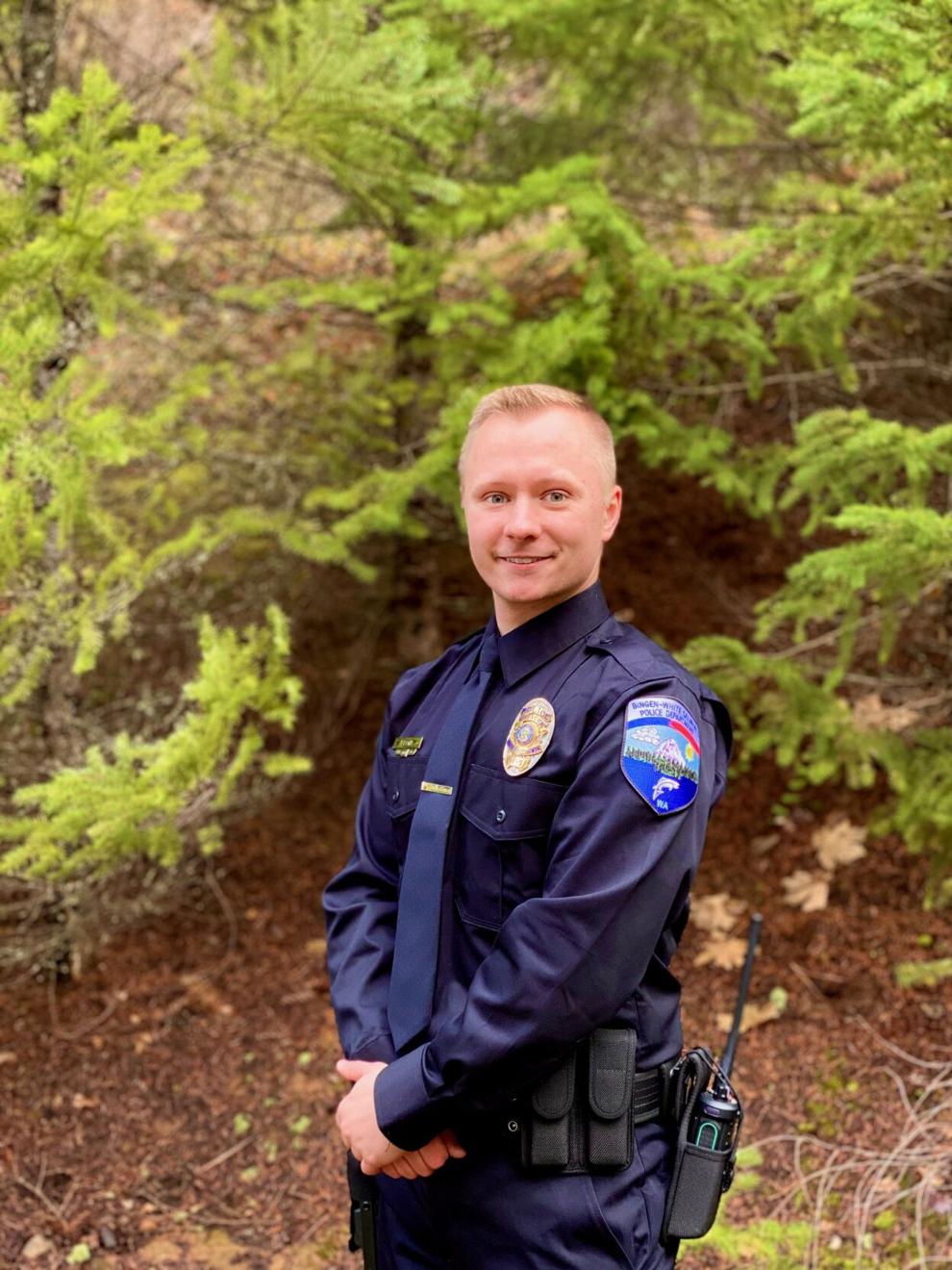 "It was a very rewarding experience to say the least," said Lewis.
"I was very proud of him," said Chief Mike Hepner during a Dec. 2 council meeting.
Lewis is in phase two of four of his training: the application phase. In phase two he is handling his own calls and making contacts. Currently riding along with field training officers, Lewis will begin riding solo in March.
Lewis told Columbia Gorge News that he was grateful to end up in the community where he was raised. Lewis, a Husum native and Columbia High School graduate, had his career ambitions revealed to him towards the end of his high school career. His senior project entailed Lewis reporting on career opportunities within Bingen-White Salmon Police Department and in law enforcement in general. This project is what made him look into the job even further, and five years later, Lewis found himself back at the place where it all began.
"Being able to secure a position here was a blessing for me because it was my home community," said Lewis. He said he sees himself serving in this community for a while. Since his mission with Latter-day Saints in Africa and his college experience at the Brigham Young University on the island of O'ahu, Hawaii, Lewis knew he always wanted to end up back at the place he calls home.
"I've traveled around and I know that this is the place I know I want to settle down, turn it into a lasting career," said Lewis. "I feel like it is an opportunity for me to give back to the community that has given me so much."