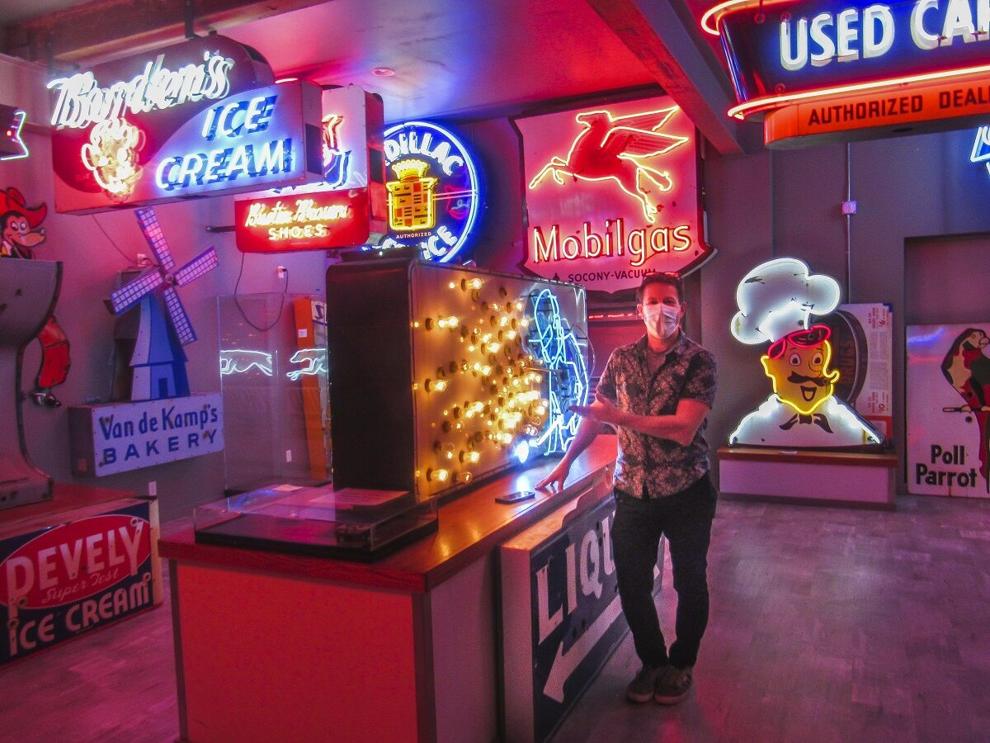 When you live in an area for a long time — maybe even your whole life — it's not uncommon to forgo local tourist attractions. That being said, if you're a Gorge area local looking something interesting, fun, and nearby for your next "staycation," make sure to put The National Neon Sign Museum in The Dalles on your list.
Located on E. Third Street, downtown The Dalles, the museum holds brightly lit signage of familiar names and images of classic brands like Coca Cola and Chevrolet, to logos from companies of the past such as Mobil gas and Buster Brown Shoes. With the upstairs ballroom lined with faux store fronts displaying signs as they were originally hung back in the day, the National Neon Sign Museum is a living time capsule of 20th century advertising.
"Neon signs sort of speak to the heyday of American business from the '20s through the '50s," said David Benko, the museum's executive director. "(The museum) is very nationalistic in focus, and they are some of the greatest American iconic signs that are in here."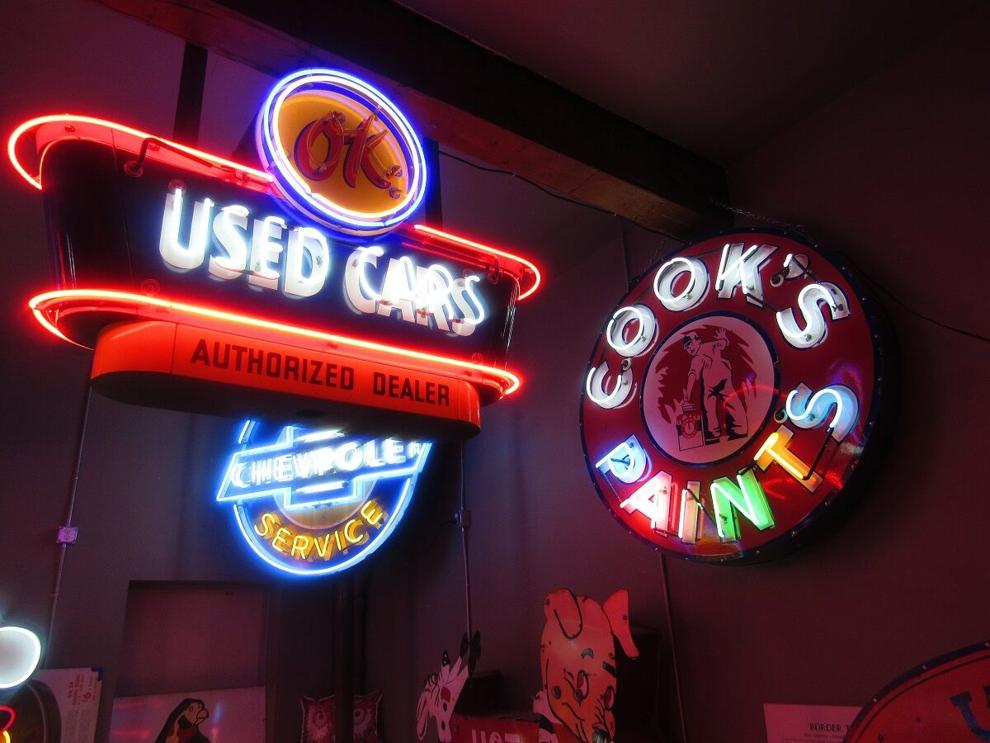 Visitors who tour the museum are greeted in the lobby before being led into the building's movie theater, where they are shown a short film on neon signs. Once the film is over, a tour guide will lead them through the exhibits, one display even holding the very first tube to ever be used in neon lighting. Patented in 1915 by Georges Claude, a French engineer regarded as the inventor of neon tubing by the National Inventor's Hall of Fame, Benko said he acquired the piece from France.
"The invention of neon first came out of France, in the early 1910s," he said, "and so my collection sort of does have a lot of European stuff, as well as a lot of American stuff from the dawn of electricity, even light bulb into neon and passed that. In the museum right now is about 5-10% of my collection, so we will continue to grow."
The Dalles is not Benko's first experience opening a museum for neon signs. "I actually opened the first neon sign museum in the United States, in Camas, Wash., … from 1994 to 2002," he said. "In between that I worked at the American Sign Museum in Cincinnati, and then also kind of helped on the front end of the Las Vegas Museum, helping them find a home to transition from young electric sign company to the boneyard that they have."
According to Benko, he and his board of directors had been searching for a location for a new museum but for a long time had not been able to find anything that suited their needs. "We always had a really hard time either finding a great location or being able to afford a location that we could get, it just never really meshed."
It was around 2014 or 2015, Benko noted, when someone he knew mentioned they found a building in The Dalles they thought would be a great museum location. That building turned out to be the former Elks Temple.
"I type it on the internet, and I see this building … I'm like, oh my gosh, this is an amazing building." Benko said, "We came out here and we toured the building and it was falling apart inside … ceilings caving in, floors just ripped apart, and I fell in love with it."
Since purchasing the building in 2015, the interior of the building has been through intensive renovations, while leaving the outside of the building intact. These renovations have gone on, even after their 2018 opening, with Benko noting they are nearly finished with the bottom floor of the museum, which will consist of a changeable exhibit, a fully operable neon workshop, and three classrooms that will be used for demonstrations during tours, as well as classes for anyone interested in apprenticeships in neon sign work.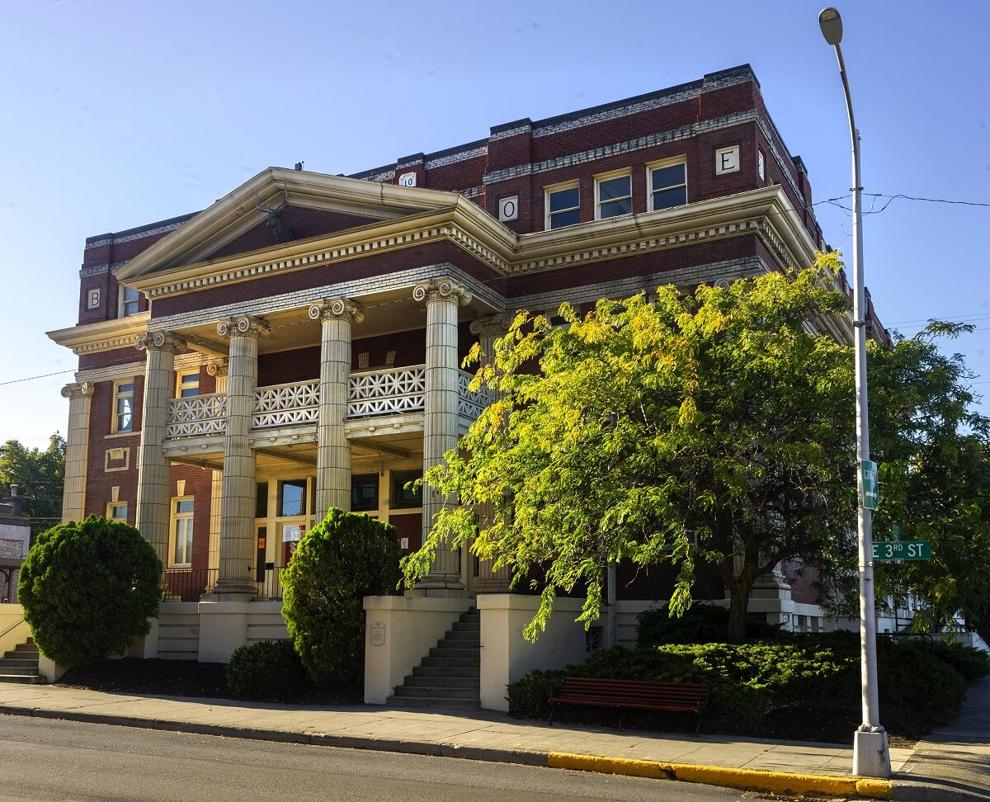 Benko believes these "maker spaces" will be open next year, which in part will be overseen by Benko's wife, Kristen, who, along with being a teacher at The Dalles middle school, is also the director of education for the museum. "She's the one who makes sure everything happens right," he said.
With most of the museum's current visitors coming from the boat tours that travel through the Columbia River Gorge, such the American Express or American Empress cruises, Benko said assisting in local tourism is a big part of what they do. "Before people leave, I ask them what restaurants they're gonna to go to or what other gift shops or if there's anything they're looking for. I send a lot of people to multiple restaurants in town, or Shannon's Ice Cream or any antique stores that are in town," he said. "Everybody gets a map, and then we're helping Main Street kind of grow again.
"We love living here and being a part of the community," Benko said.
The museum is open for tours Thursdays through Saturdays from 10 a.m. to 5 p.m., or according to the cruise's docking schedules. Admission starts at $5 for K-12 and college students, $10 for adults, and $8 for seniors 65 and older.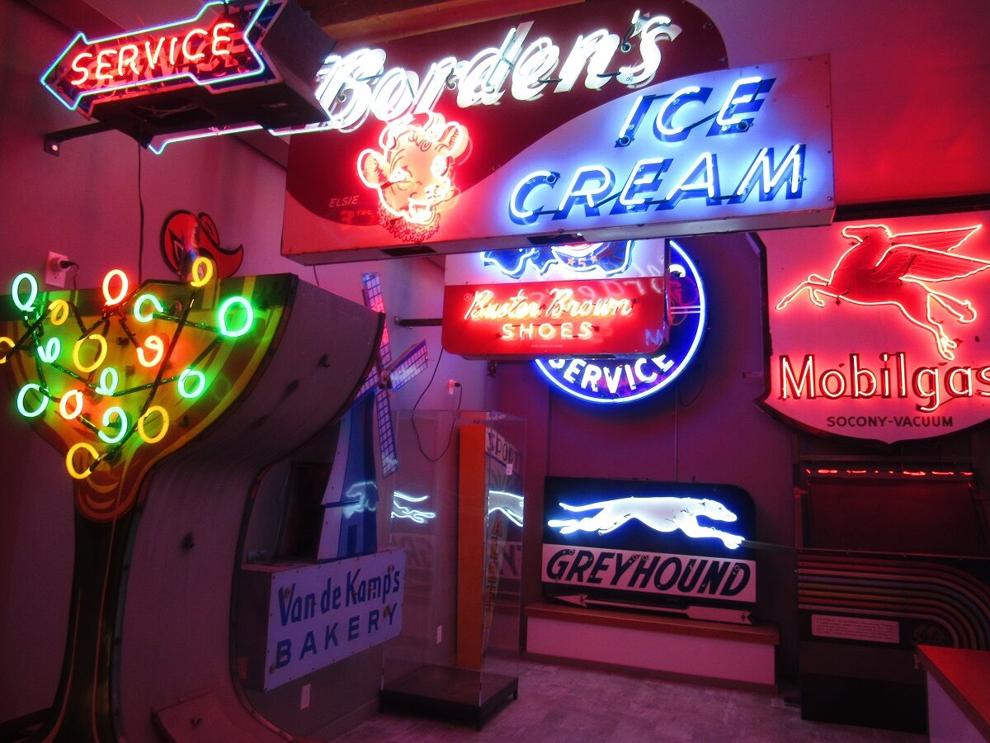 The museum also has tiered membership opportunities, where interested individuals can purchase year-long memberships for benefits ranging from free admission, gift shop discounts and early invitations to museum events, to multiple day passes, a private tour for up to 20 people, early registration for neon sign making classes, and even the opportunity to rent the buildings ballroom for a private event.
Interested individuals or groups can view the museum website and also reach out to info@nationalneonsignmuseum.org for more information regarding pricing and benefits.
Friday, Oct., 15, the museum will be hosting a voting event for August 2022's Walldog Muralfest, where anyone from the community can view the museum's ballroom while they vote on topics that they would like to see painted on next year. The free event starts at 5:30 p.m., and anyone interested can reach out the museum for more information.