Handheld tools can be hard to come by; the cost can be prohibitive and some have niche uses that might prompt you to second guess an investment. The Underwood Conservation District's Farm Tool Library looks to make tools more available.
The Farm Tool Library recently opened in White Salmon, giving members the ability to rent out a wide selection of handheld farm tools on a weekly basis.
Located in the rear parking lot of Mountain View Grange No. 98, 1085 N. Main Ave. in White Salmon, the Farm Tool Library will be open Fridays from noon to 2 p.m. for checking tools in and out. Reservations can be made online, and memberships can be purchased online as well at www.ucdwa.org.
According to Underwood Conservation District Manager Tova Tillinghast, the Farm Tool Library marks progress on planning by the Underwood Conservation District's board to provide services encouraging conservation and best farm and garden management practices.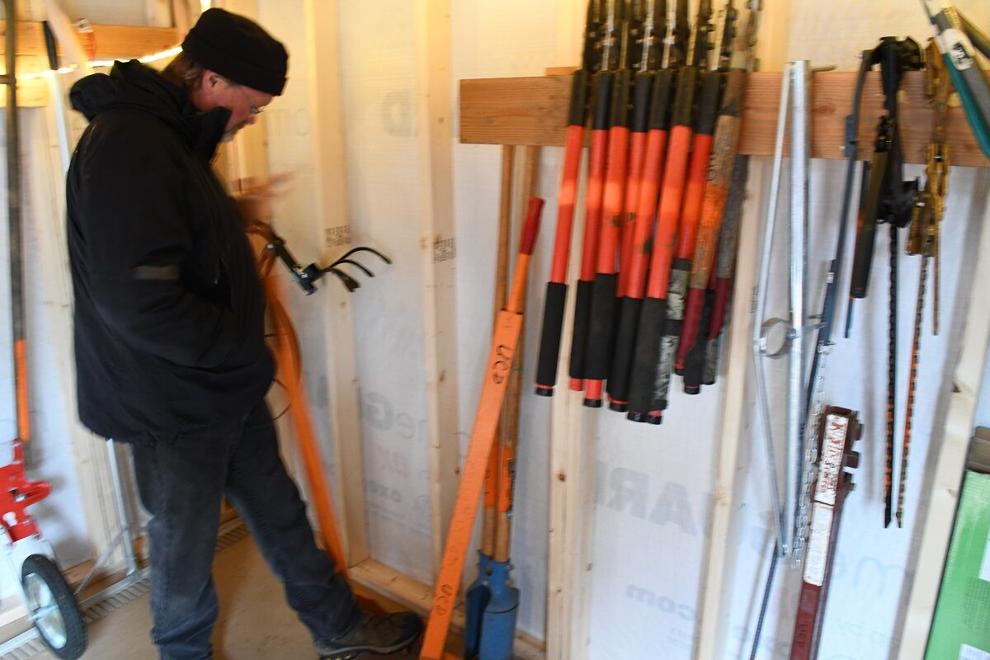 "We wanted to have something public facing," Tillinghast said. "It's nice to have a place to bring people together."
The Farm Tool Library includes an assortment of handheld tools and also offers a manure spreader through DJ's Rental and a no-till drill through the website.
Saturday, April 23 marked the grand opening of the Farm Tool Library, with informational booths and a ribbon cutting ceremony to commemorate the program's opening.
Tillinghast said the Farm Tool Library is but one service they plan to bring to the community. The Underwood Conservation District is planning to also provide workshops on farm and garden management and to eventually find space to construct a farm incubator for farmers and gardeners to learn and help build a sustainable community.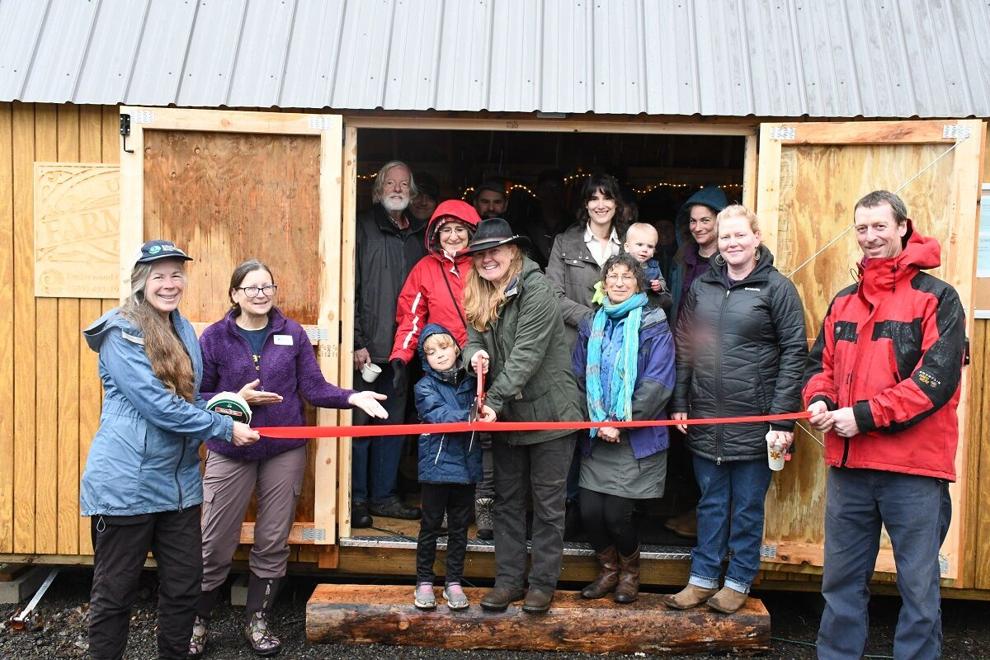 The Farm Tool Library was funded by a grant through the National Association of Conservation Districts, as well as donations.
Ruth Olin, director of Mountain View Grange #98, said she was pleased the program could be sited at the grange.
"It is a great fit. The grange started as a group that helped local farmers help each other," she said. "We're thrilled to have them here."
"We hope this will be a useful resource," said UCD Board Chair Barbara Bailey. She noted at the ceremony that the district will seeking additional funding as well as a Spanish translator.