A new workforce training skills center and student residential hall are now complete on The Dalles Campus of Columbia Gorge Community College, just in time to support upcoming career-technical training programs in construction and metals fabrication.
Classes begin fall term and housing applications are open now.
Ribbon-cutting and public tours will be Saturday, Sept. 11.
The "Chinook Residence Hall," named for the college's mascot, will emphasize affordability. There are 12 units with four beds each, as well as two studio apartments for residential managers who may also be students. Each four-bed unit has a study area, bathroom and kitchenette. There's a common kitchen on the first floor and a student lounge on the second floor, and a laundry on each floor. Rooms on the south side overlook the campus; those on the north overlook the Columbia Gorge.
Monthly rates include a meals plan for "The Hook," the college's café; students also have the option of a "flex cash" allowance. Federal financial aid may help cover these costs, depending upon individual circumstances.
Chinook Residence Hall units are open to anyone enrolled in Columbia Gorge Community College.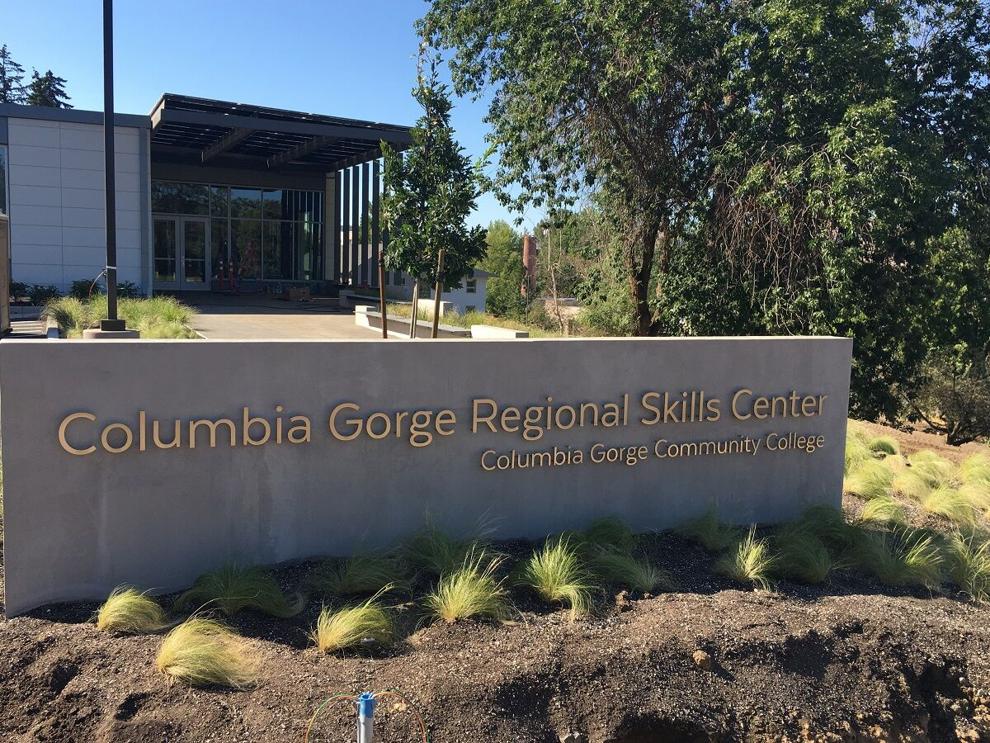 "We knew our students were struggling to find affordable places to live, but it wasn't until 2018, when we conducted a formal survey, that we recognized the extent of the challenge," said Dr. Marta Yera Cronin, CGCC's president. "Many students were couch-surfing, staying temporarily with friends. Several were homeless, relying on shelters or living in their cars."
Early in 2019 the college secured financing from community partners — the City of The Dalles and Wasco County — to match a $7.3 million Oregon Legislative appropriation to construct a workforce training skills center on The Dalles Campus. The city's and county's direct contribution derive from their fiscal agreement with Google's data center in The Dalles. Meanwhile, the Port of The Dalles provided a $1.5 million low-interest loan.
No local tax measure was needed. The college obtained a full faith and credit obligation to achieve the state matching requirement. The community partners' contribution will reduce the college's long-term debt. Major contributions toward the cost of instructional equipment and supplies also are being made by Sherman and Gilliam counties, as well as donations from industry partners.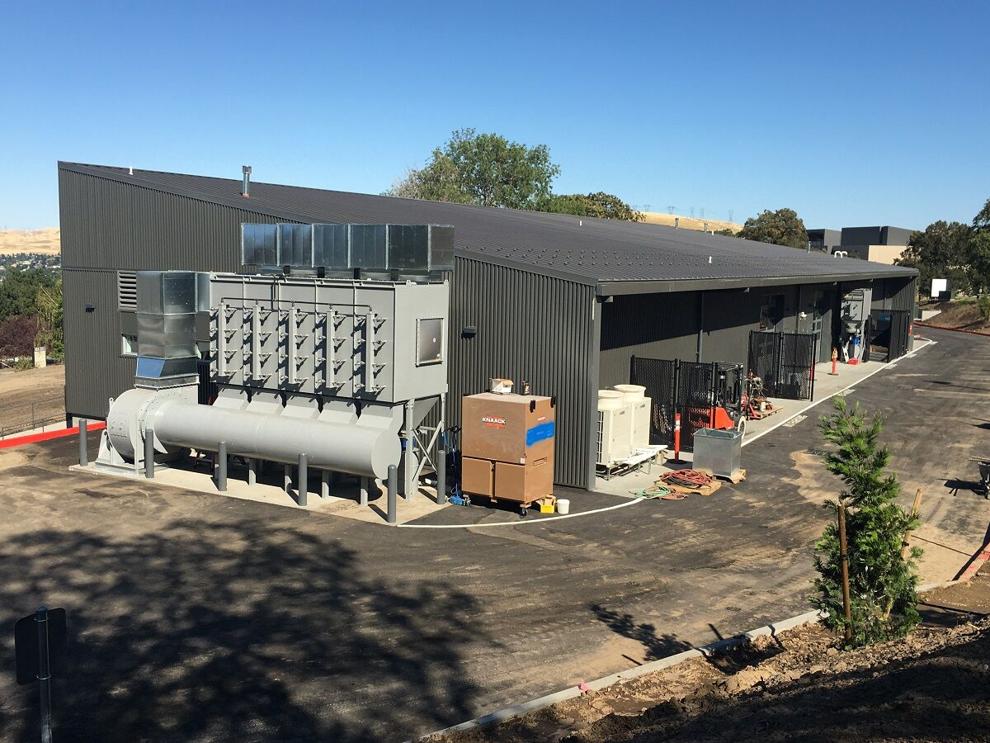 The skills center will offer new career-technical programs to provide students with family-wage skills. It will emphasize dual credit training for high school students as well as high-demand training for people of all ages in fields such as welding and construction.
"The skills center will allow CGCC to offer career-technical training programs that we've never been able to offer in the past, because we didn't have appropriate space," said Mary Kramer, director of career and technical training. "Starting this fall, we'll be offering Construction Technology and Advanced Manufacturing, thanks to the high bay industrial space students will find in our new skills center."
Construction Technologies and Advanced Manufacturing & Fabrication are separate, two-year certificate programs. Both are designed to provide students with skills needed for high-demand, family-wage jobs in the Mid-Columbia region.
Yet college administrators knew affordable housing would be a challenge for students seeking to enroll in these new programs.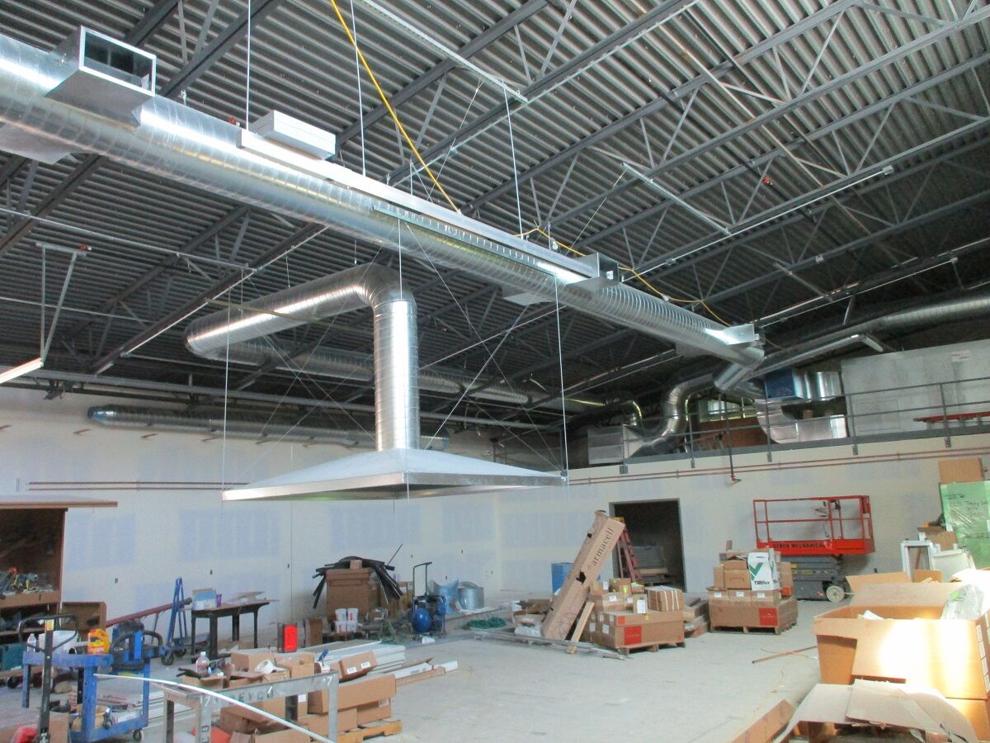 "If students couldn't find an affordable place to stay, we knew it would be difficult to build enrollment in those new programs," Cronin noted.
So, the college secured permission from the State of Oregon to build not just one, but two new facilities: The skills center and a student residential hall. Thanks to the funding agreement with community partners, architectural design began in 2019 and construction started July 10, 2020 — in the midst of the COVID-19 pandemic.
The skills center and residence hall are now ready for students, following completion almost precisely one year after ground-breaking. The combined value is $16.1 million.
The new residence hall will be open to all students at CGCC, whether enrolled in the new skills center programs, or earning credit for the Oregon Transfer Degree or such longstanding career tracks as Nursing and Electro-Mechanical Technology.
And, beginning early next year, the college plans to add another new career program, Aviation Maintenance Technician training. This program has already received accreditation approval and is pending review by the Federal Aviation Administration.
For enrollment and financial aid information, visit www.cgcc.edu/admissions, or call 541-506-6011 (select Option 2).
The Dalles Campus is located at 400 E. Scenic Drive. Direct public transit to campus is offered by the LINK and Mt. Adams Transportation; Columbia Area Transit (CAT) brings students to The Dalles Transit Center, located at 802 Chenowith Loop Road, for transfer to the LINK.