Columbia Gorge Community College was recently visited by the bike-riding Bandit, but don't worry, nothing was stolen. The bike-riding Bandit, Fernando Rojas-Galván, is no thief. In fact, his mission is to give back.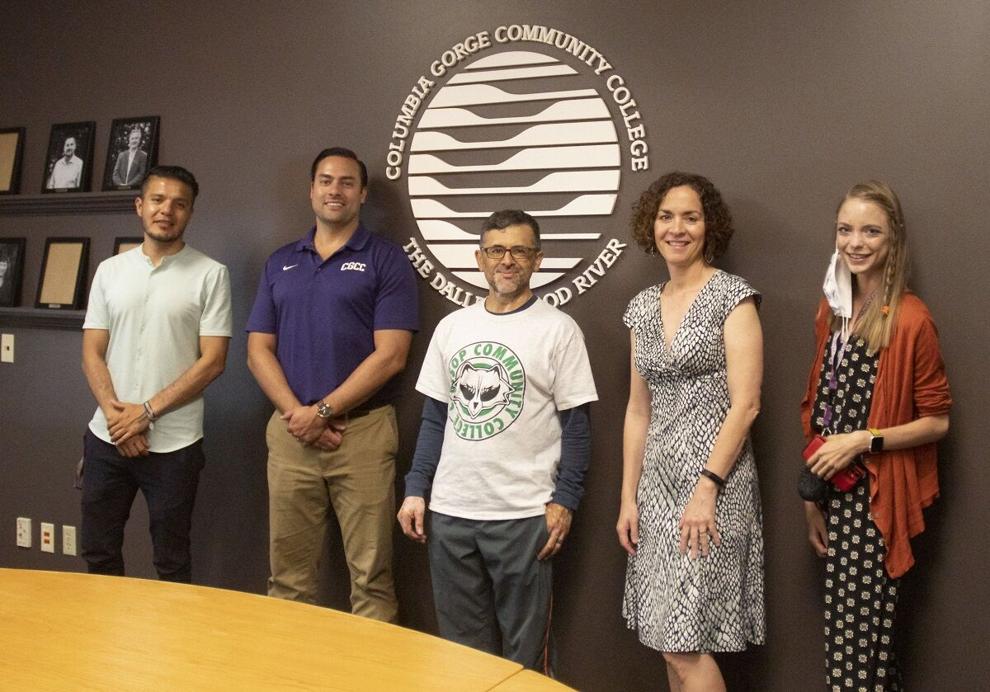 Rojas-Galván is a professor at Clatsop Community College, where their mascot is Bandit the raccoon. As part of a fundraiser to raise money for students' textbooks, he is currently riding 1,600 miles around the state of Oregon, visiting all 17 of the state's community colleges.
At each college, Rojas-Galván meets with college representatives to discuss textbook affordability. At CGCC, he met with CGCC President Marta Yera Cronin, Vice President of Instruction Jarett Gilbert, Vice President of Student Services Gerardo Cifuentes, Executive Director of Institutional Advancement Dan Spatz, and Digital Access and Public Services Librarian Tori Stanek.
Rojas-Galván said that, as a teacher and educator of almost 25 years, his experience helps keep him motivated on his ride.
"I've got I don't know how many stories of students and names that I think of," he said.
Rojas-Galván's journey started on July 5 in Seaside, Ore., and is set to end in Astoria on July 25. Those interested in his ride across the state can follow along or donate to the fundraiser at www.clatsopcc.edu/event/bandit-biking-for-books.