HOOD RIVER — Columbia Gorge CASA (Court Appointed Special Advocates) has installed its newest child advocates: Tori Ratliff, Kathy Nishimoto, and Monica Carson, Hood River; Carol Goter, Mosier; and Brigitte Barnes, Stevenson.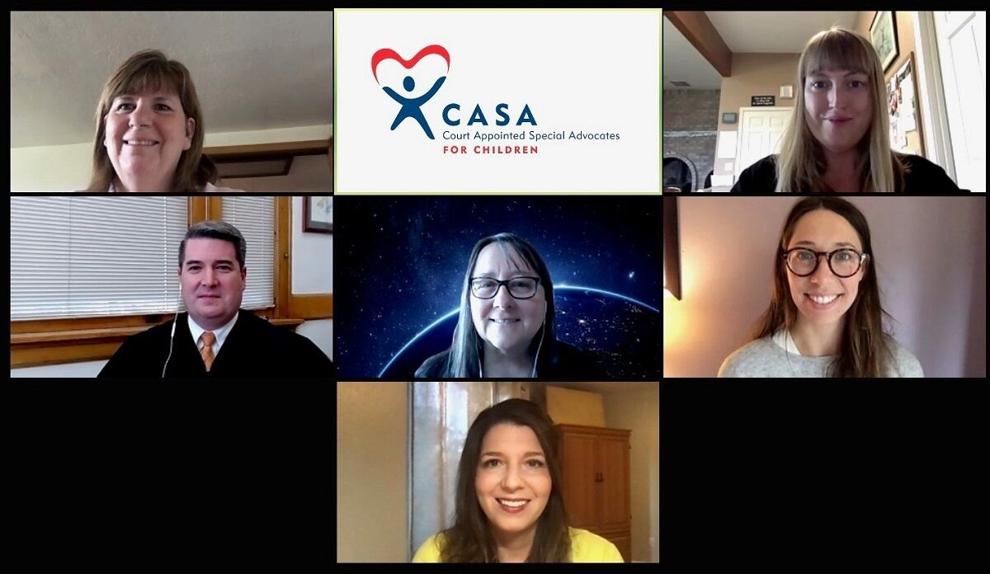 After completing more than 30 hours of professional training, via Zoom, the group was sworn into duty (also via Zoom) by the Honorable John A. Wolf, on April 13. Wolf welcomed the newest advocates and subsequently described some of his experiences with specific CASAs. He also listed many of the attributes he feels CASAs bring to the court and pertinent information concerning a child that CASAs bring to the court's attention.
Appointed and empowered directly by the courts, CASA volunteers advocate for a child's best interest by providing critical information to judges about the child's needs and well-being to help the judge make the most well-informed decision. The CASA model was created more than 40 years ago and CASA programs have established themselves and their volunteers as trusted partners with the courts and child welfare professionals.
On any given day, there are nearly 443,000 children in foster care in the United States, served by more than 93,000 CASA volunteers. On average, nationally, children remain in state care for nearly two years and 6 percent of children in foster care have languished there for five or more years.
Among these children, around 200 are available for adoption and waiting for adoptive families in Oregon, according to AdoptUSKids.
Columbia Gorge CASA serves children in Hood River, Wasco and Sherman counties with a mission to advocate for the needs and well-being of children in foster care through professionally trained and supported community volunteers.
New advocate training sessions will begin in the fall. If you are interested in learning more about the CASA program, contact Michelle Mayfield or Traci Witkowski, training coordinators, at 541-386-3468 or www.gorgecasa.org .