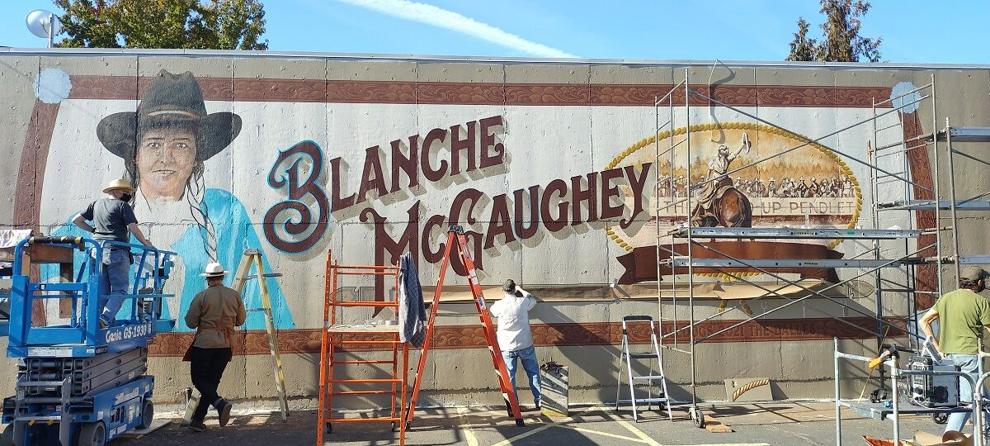 On Oct. 14, volunteers began painting a mural in homage to Blanche McGaughey, former Wasco County resident and "rodeo pioneer," who was recognized as the champion woman bronc buster of the northwest in 1912 and 1913, according to Cowgirl Magazine.
Brad Johnson of Corvallis designed the piece, which is located in the back parking lot of the Oregon Motor Hotel on E Third St., The Dalles. Johnson and his wife Jana, along with several other volunteers, both local and visiting from Portland, McMinville, and even Boise, worked on the mural over the weekend in preview of the Walldog's Nothwest MuralFest event.
The upcoming event, in which volunteers nationwide will travel to The Dalles and spend four days painting a total of 15 murals around town, will take place in August next year. "It's fun to hang out with these guys," said Johnson. "We love getting together and working together. Work becomes play, and play becomes work. We're having a blast."
On Friday, Oct. 15, The National Neon Sign Museum held a free voting event where community members were able enjoy live music and drinks while they learned about and voted on different topics to be painted on next August.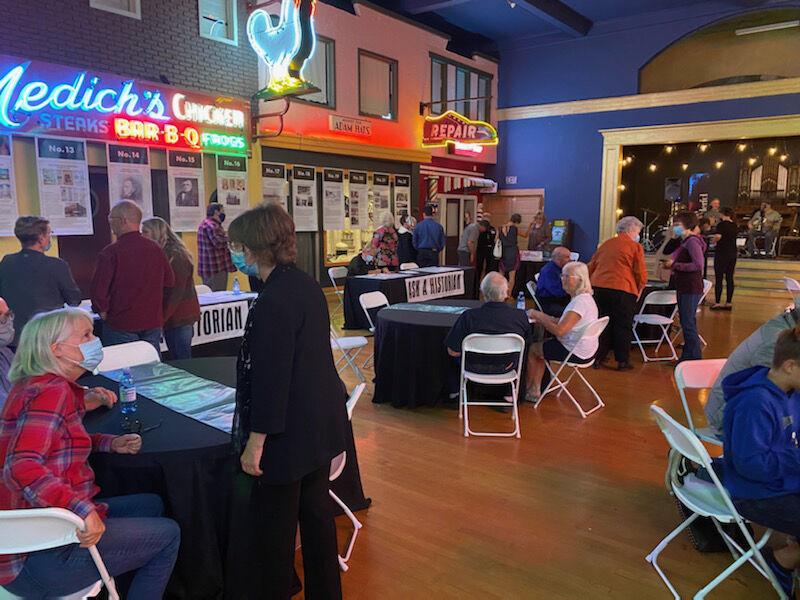 "The event went great," said Rich Mays, mayor of The Dalles and event board member. David Benko, executive director of the National Neon Sign Museum and project leader of the Walldogs event, felt it was one of the most community-building events he's seen, "It went way better than anybody expected," Benko said.
According to Benko, the Walldogs Northwest MuralFest will take place Aug. 25-28, 2022.