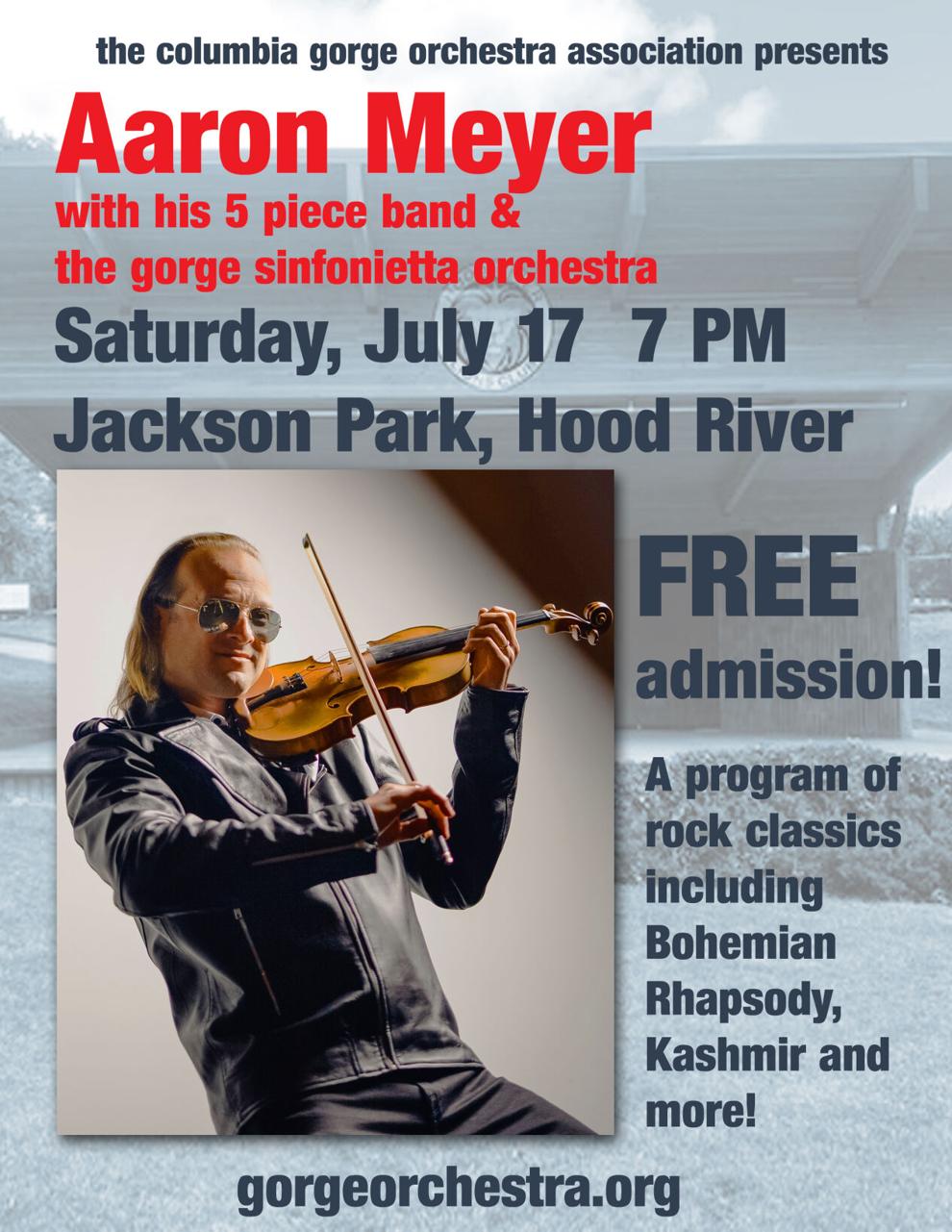 Columbia Gorge Orchestra Association has announced a banner sponsor for its first live performance of the year: Columbia Gorge Toyota and Honda. Owner Aaron Carter contacted CGOA when they saw that the Gorge Sinfonietta was teaming up with superstar rock violinist Aaron Meyer and his five piece band for a free concert in Hood River's Jackson Park, and wanted to be a part of this community event. The concert is on Saturday, July 17 at 7 p.m. and is free.
Columbia Gorge Toyota and Honda will have some special vehicles at the event for spectators to see.
"We're all incredibly excited to return to live performing," said CGOA Artistic Director and Conductor Mark Steighner. "We've spent the past 18 months creating dozens of virtual performances, but nothing can replace being on stage and in person."
This will mark the third time Meyer has joined with the orchestra, playing high-energy arrangements of classical themes, rock standards and film music, said a press release.
CGOA is presenting the concert for free in part as a "welcome back" to Gorge residents and also as a tribute to "hometown heroes." Steighner said, "Whether they are healthcare workers, first responders, teachers, service persons, or retail staff that have kept us supplied during the pandemic, our community has no shortage of true heroes and this concert is our gift to them."
The concert will take place on the newly renovated stage in Jackson Park. "Thanks to the Hood River Lions, there is now a large, lighted covering over the stage that looks awesome and will no doubt help musical acoustics as well," Steighner said.