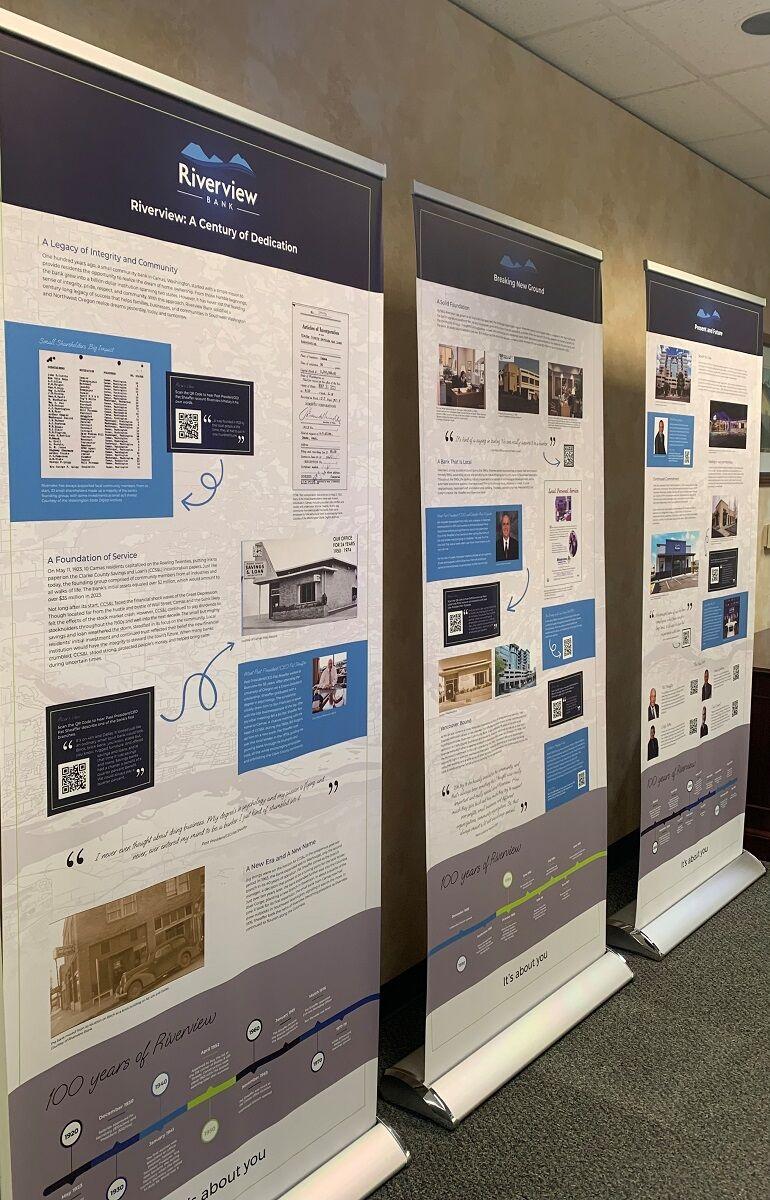 Riverview Bank turned 100 years old on May 11. On that date in 1923, Articles of Incorporation were signed by the State of Washington allowing Clarke County Savings & Loan Association to open its doors. From the savings and loan model turned bank, Riverview has had five names.
Riverview Bank started with a single branch in Camas, Wash. The bank was started by a handful of community-minded people so they could bank locally and have access to mortgages as they believed that homeownership helped create a stronger sense of community. For nearly 40 years, the bank had a single post in Camas. The first new branch was opened in Washougal, and from there, three additional branches were established in the Gorge.
The bank now has 17 branches in Washington and Oregon, from Ridgefield to Aumsville (south of Salem) and Clark County to Goldendale. Riverview Bank employees 250 people located throughout the bank's footprint.
"An anniversary of this significance forces us to take stock of where we've come from and where we are going," said Kevin Lycklama, president and CEO of Riverview Bank. "We are planning a number of activities this year to celebrate with our clients, our employees and our communities. We are more aware this year than ever that it has always been about people."
Three sets of history panels have been created to share the bank's history. From now and into the fall, they will be on display at bank branches, corporate headquarters and a few additional locations with community partners. During the first few weeks, the panels will be at the Camas, Battle Ground and Gateway branches.