Former local sports coach Kevin Howard Dale, 31, avoided additional jail time and having to register as a sex offender in a plea bargain reached last month in two 2019 cases alleging he inappropriately touched two young women.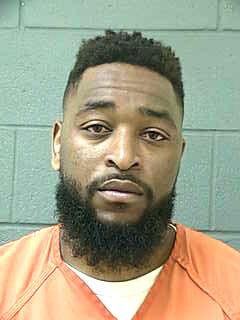 Dale was sentenced to time served, which was a few days he spent in jail after his 2019 arrest, and 18 months of probation for two counts of harassment, one against each victim, and one count of second degree burglary for illegally entering the Gorge Athletic Club, where one of the crimes took place.
Dale, who now lives in the Portland area according to his attorney, initially faced charges of third-degree sex abuse, a Class A misdemeanor which requires registering as a sex offender.
The harassment conviction is a Class A misdemeanor, and is bumped up from the standard Class B harassment because it involved touching another person's intimate or sexual parts. 
The burglary conviction is a Class C felony.
Dismissed were four counts of third-degree sexual abuse, first-degree official misconduct, another charge of second-degree burglary, private indecency, and second-degree criminal trespass. The women have both come forward to tell their stories. (See related article.)
Dale was an assistant girls basketball and football coach at The Dalles High School in 2017 and 2018 and at Horizon Christian School in Hood River before that. He also worked for a private basketball league that served the Gorge.
According to court reports, in both criminal cases, Dale told the women he was a personal trainer and scheduled workouts with them. He told them to bring a swimsuit or "skimpy" workout clothes to pose for "progress pictures," and then in both cases he went on to inappropriately touch them. 
In both cases, they were alone in buildings that Dale had the keys to, but did not have permission to be in.
A factor in the plea bargain was a decision last June by Wasco County Circuit Court Judge Janet Stauffer to throw out admissions made by Dale to a polygraph examiner and then to a The Dalles police detective that he had touched one of the victim's intimate parts while he touched himself.
According to police reports, after making his admission to the detective, Dale apologized to him for lying to him in an earlier interview in which he denied any wrongdoing.
Dale's attorney, Louis Grossman, successfully argued the statements were a result of implied threats or promises made by the polygraph examiner. Since the statements to the detective were made after the inadmissible statements made to the polygraph examiner, they were thrown out also.
Stauffer ruled that the polygraph examiner repeatedly tried to contrast between someone making a mistake vs. someone doing something more serious. Stauffer said the examiner's "obvious intent" was to induce Dale's confession to a less offensive conduct, and he implied he would receive lighter consequences.
Former Wasco County Chief Deputy District Attorney Leslie Wolf said, "the other big factor was this would've been the first Wasco County trial during COVID. To bring in jurors — people don't like to report to jury duty anyway — so then you invite 12 jurors that we have to have in a trial like this to expose themselves to strangers. You know they're gonna get mad at either the state or the defense or both, so it's definitely a factor in why plea negotiations might have gone the way they did."
She said "There's so many problems with jury trials with social distancing. It's not safe for any of us, really." 
The final plea offer was negotiated between Wasco County District Attorney Eric Nisley and Dale. 
Wolf said Dale was known in the community as a basketball coach for kids. He was active in youth activities. "This case further reinforces that anyone can take advantage of another person, even those that we trust," Wolf said. "And if someone does something wrong the only way to stop that behavior is to report it, which is exactly what these two women did."
Wolf said the plea bargain was discussed with both victims. "Was it the sentence that I really wanted? Not at all. The silver lining to be found in all of this was watching these two women become stronger, more vocal and ultimately becoming a voice against sexual assault and a support for other survivors. They supported each other throughout this case and their own trauma, while navigating this slow and hard process. They are inspirational."