Do you love plants, gardening and sharing knowledge? If your answer is yes, then consider becoming a Central Gorge Master Gardener.
Master Gardeners are volunteers who serve the public by sharing research-based home gardening information. You don't need to be an expert, just passionate about plants. You'll receive training that shows you everything you need to know, and other Master Gardeners will help you every step of the way. Classes take place February through April 2023 on Wednesday evenings and select Saturday mornings. The Master Gardener training program is a hybrid of in-person classes, online lectures, webinars, and workshops. Volunteer opportunities include working in project gardens and at community events.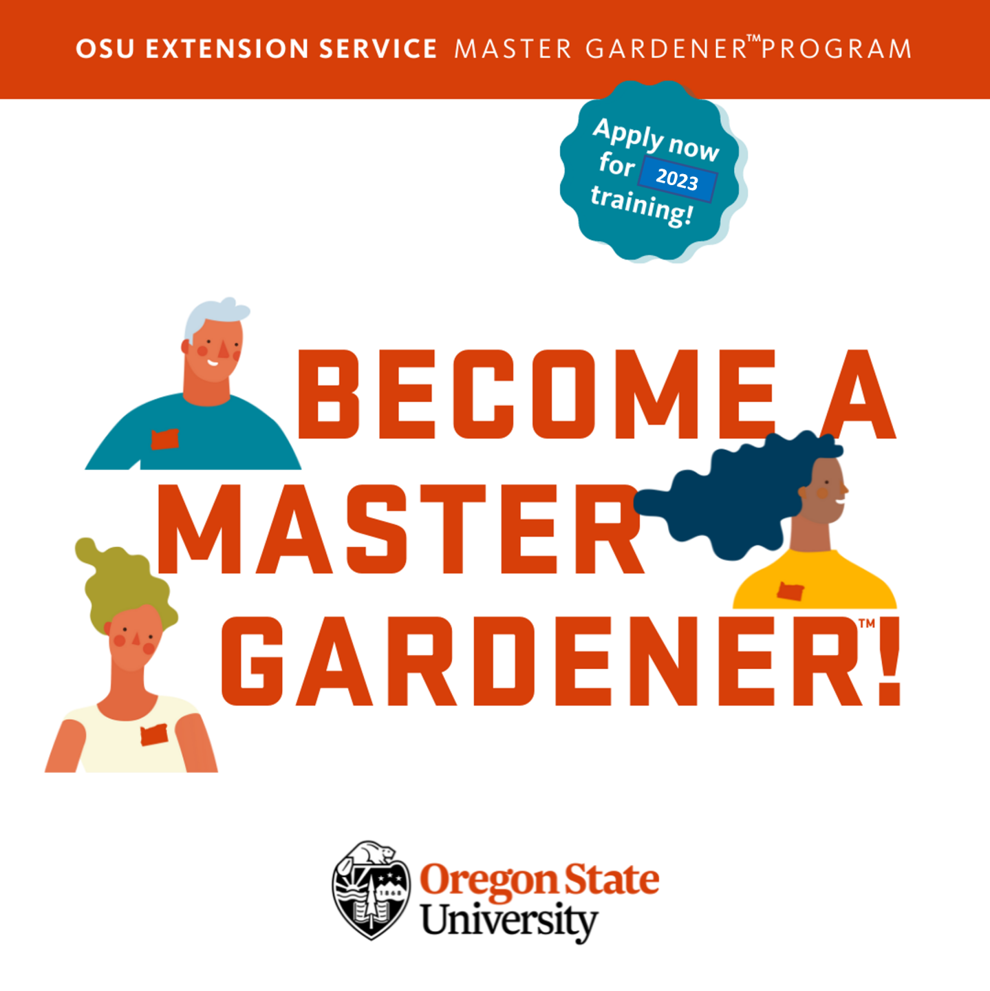 Apply now by contacting the Central Gorge Master Gardener program coordinator, Megan Wickersham, megan.wickersham@oregonstate.edu or 541-386-3343 ext 38257. Cost for Master Gardener classes and materials is $150; scholarships are available. Applications are being accepted through Dec. 16; apply early as space is limited.
The Central Gorge Master Gardener program is a division of the OSU Hood River County Extension Office. OSU Extension Service prohibits discrimination in all its programs, services, activities, and materials. Accommodation requests related to a disability should be made to Megan Wickersham, meganwickersham@oregonstate.edu.