Once again, "kitten season" is upon us. With few resources for cats in the Columbia River Gorge, kittens without homes are frequently born. And this year there will no doubt be more than in the past because the year-long pandemic has forced cat-rescue organizations to curtail their efforts. But breeding, of course, continues.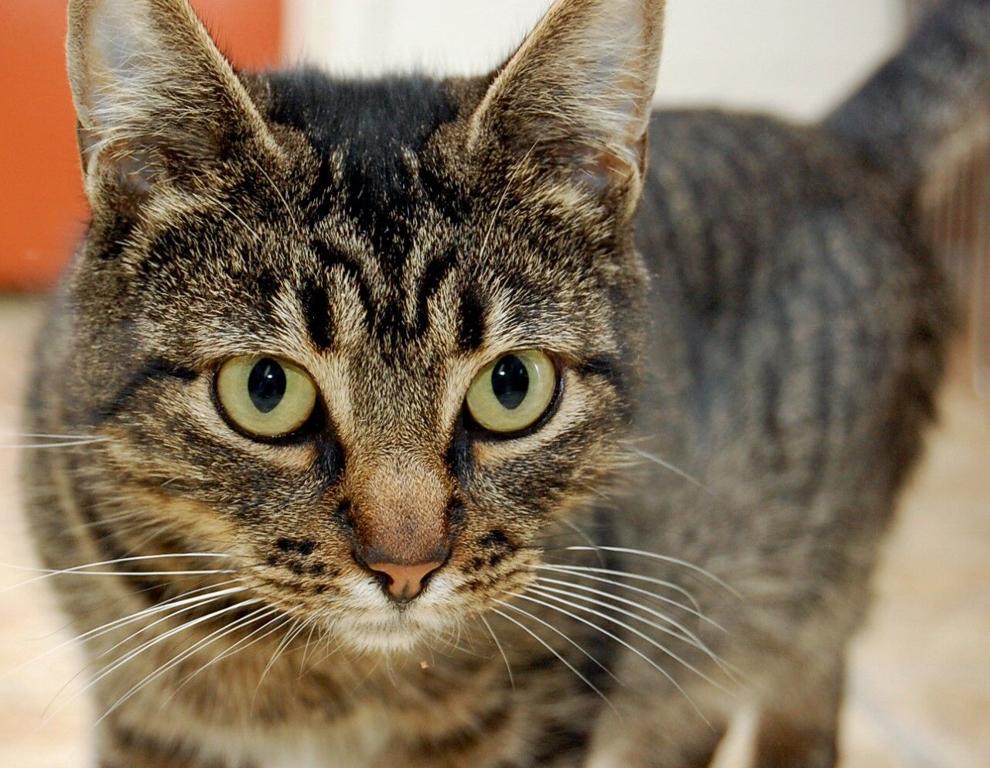 Cats can reproduce as young as four months old, are capable of breeding two or three times a year, and average four kittens per litter. Therefore, a single pair of cats can create a population of more than 2,000 in just four years, according to North Shore Animal League America.
According to the American Society for the Prevention of Cruelty to Animals (ASPCA), approximately 860,000 cats in U.S. animal shelters are euthanized each year.
Although a commonly held belief is that "cats can take care of themselves," people involved with cat rescue will tell you otherwise. Sure, cats are intelligent and resourceful creatures, but they cannot always survive busy roads, disease, or lack of food. Thus, cats relegated to living permanently outdoors often have short and/or miserable lives.
How can you help? The two most useful actions you can take are to get a pet or homeless cat spayed or neutered, and to socialize kittens. Kittens that are not socialized by about 10 weeks old frequently become wild and unadoptable.
In general, homeless cats come in three varieties: Friendly, meaning as kittens they became familiar with and learned to trust humans; semi-friendly but skittish, meaning they probably have been living alone outside for so long they have become afraid to trust humans; and wild, or feral.
If you encounter cats fitting the skittish or feral description they will have to be trapped before they can be fixed. Most rescue organizations follow the Trap-Neuter-Return (TNR) protocol endorsed by the Humane Society, the ASPCA, and many other reputable animal protection organizations.
Trap-Neuter-Return is the method of humanely trapping free-roaming cats, spaying or neutering them, and returning them to their colony to live out their lives. TNR also involves a colony caretaker who provides food and basic shelter, and monitors the cats' health.
TNR stabilizes the population of a feral colony and, over time, shrinks it. Several colonies in the Gorge have been significantly reduced or eliminated thanks to TNR. And with the population of cats reduced, fewer birds are killed, and nuisance behaviors such as spraying, howling and fighting are largely eliminated. Most importantly, the breeding cycle is broken because no more kittens are born.
Often people who find feral cats on their property think the best solution is to move them elsewhere, such as a barn home. Although it may seem reasonable, it is often not a solution for the cats. Those that are moved from what they consider their home territory must generally be confined in a safe area out of the elements, and fed in their new home for about four weeks. Anything less, and the cats will often run away — probably in search of their previous territory. It's understandable that people who attempt to keep the cats temporarily confined begin to feel sorry for them, but it is in the cats' best interest not to let them out until they are grounded in their new environs.
If you've found homeless, stray or feral cats or kittens (not pets), you can fill out Columbia Gorge Cat Rescue's online appointment form at www.gorgecat.org. CGCR provides donation-based spay and neuter surgeries at its clinic in Lyle. Also, the Feral Cat Coalition of Oregon (feralcats.com) operates a donation-based spay/neuter clinic in Portland. These groups offer humane cat traps for a refundable deposit and will instruct you in how to use them. Do not trap a cat until you have confirmed an appointment.
If you have a pet cat or kitten that hasn't been spayed or neutered, do so as soon as possible. Kittens can often be fixed safely at about two months old; your veterinarian can advise you. An option for low-income pet-cat owners is Cat Adoption Team (catadoptionteam.org) in Sherwood. Also, the Feral Cat Coalition may resume its low-cost spay/neuter program for pets this year. And some vets in the Gorge accept coupons sponsored by the Oregon Spay/Neuter Fund for discounted surgeries.
If you'd like to adopt a cat, doing so in the Gorge can be perplexing. You can start by visiting petfinder.com and typing in the zip code of the area you wish to search within. You may find that the cats listed are being fostered in Portland or elsewhere. Resources for finding an adoptable cat here in the Gorge include the Home At Last animal shelter in The Dalles, and the monthly Adopt-a-Pet page in the Columbia Gorge News. A number of pet shelters exist in the Portland area, including The Pixie Project (pixieproject.org), Oregon Humane Society (oregonhumane.org) and Cat Adoption Team.
Please support these hardworking groups who are trying to create better outcomes for both cats and people. We need to work together to solve the problem of cat overpopulation in the Gorge.
Tracie Hornung has been involved in animal welfare efforts in the Pacific Northwest for 20 years.