Many, if not most, people involved in the wine industry know of Zelma Long. Considered one of the foremost winemakers in the world, she was a female pioneer in California wine, rising through the ranks at Robert Mondavi Winery in Napa during the 1970s. After that, she served as winemaker at Simi Winery in Sonoma County for a decade before becoming the first woman to assume senior management of a California winery when she took over as president and CEO in 1989. Her influence and industry accolades run deep.
What many, if not most, people don't know about Zelma Long is that she was born and raised in The Dalles.
"Although I wasn't involved in agriculture, I was surrounded by agriculture," said Long during a recent visit to The Dalles, where she still has strong ties. "The idea of growing things and making a living doing it and doing it well was kind of subliminally imprinted by virtue of where I grew up."
Long graduated from The Dalles High School in 1961, where she was valedictorian. She went to Oregon State University, graduating in 1965 with a degree in general science and a minor in nutrition. She moved to San Francisco and got married, completed a dietetic internship and became a dietician, working in a hospital.
"It wasn't the most exciting profession for me," Long said. "People didn't seem to think that food was important, and doctors didn't think food and nutrition was all that important to pay attention to." In the meantime, her husband's parents bought property in the Napa Valley as her father-in-law pursued his dream of owning a vineyard. Long and her husband soon moved to Napa, too. The closer Long got to the wine world, the stronger the pull became to learn more about it.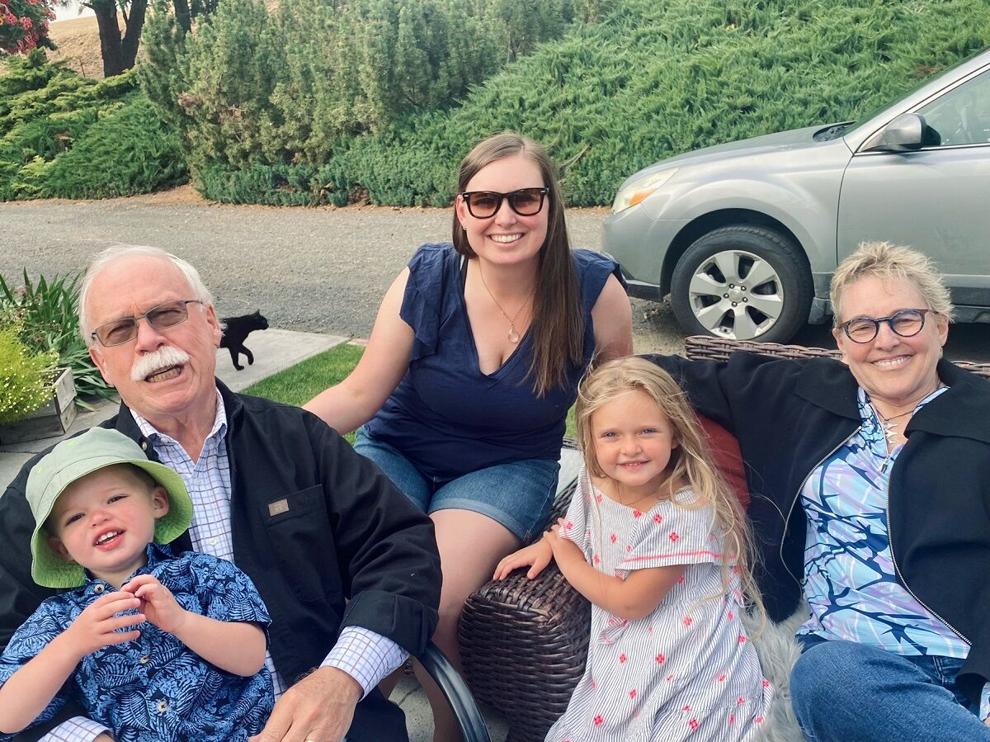 "In college, because of the expectation of working in nutrition, I'd taken a lot of science," she said. "So I decided to go back to school and learn about winemaking." Before she enrolled at U.C. Davis, she worked a harvest at Robert Mondavi Winery, which would prove to be valuable for her education as well as professionally.
At Davis, Long studied enology and viticulture from 1968-70, where she was the only woman in the program. "There was one other woman who had graduated from (the program at) U.C. Davis," she said. "I was the second woman to go through it."
Long was hired by Robert Mondavi as an enologist for the winery in 1970. She soon rose to chief enologist, and remained at the winery for nearly a decade. In 1980, she was recruited to be winemaker for Simi Winery, a century-old family winery in Sonoma County. "The Simi position was really interesting," she said. "I was completely responsible for winemaking. They were also building a new winery, so I would take the lead in that, and also be responsible for sourcing all the grapes."
She guided the design and building of the new winery from start to finish — something she called "an incredible opportunity." "I had lots of ideas of what to do different and better after working at a modern winery at Mondavi. I was in seventh heaven getting to really design something that would be my tools to make wonderful wines."
After nearly a decade as winemaker at Simi, Long took over as CEO of the winery, a position she held for eight years. Although she was one of the first women winemakers, and then the first woman at the helm of a California winery, Long took it all in stride.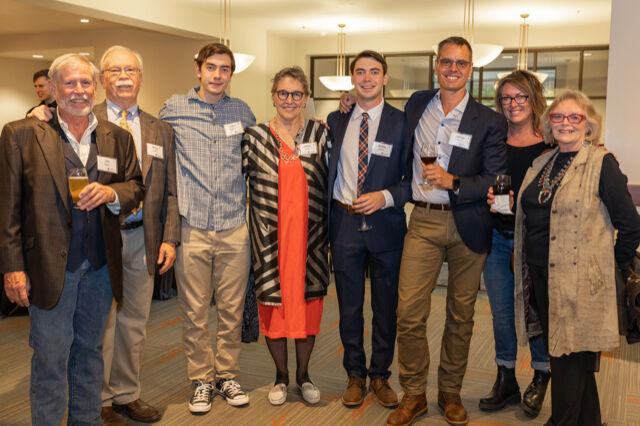 "When I started, it really wasn't in most people's minds — they didn't equate women with making wine and running a winery," she said. "But I never felt intimidated by working in that situation." She was also responsible for bringing more women into the industry. As she rose through the ranks at Mondavi and then Simi, she hired and mentored women who then went on to make their own marks. "It was almost like a little snowball that goes down the hill and makes an avalanche."
Over the years at Mondavi and Simi, Long had opportunities to travel overseas to study winemaking and meet winemakers in other countries. "I developed a taste for the adventure of making wines outside of the United States," she said. In 1990, Long married Phil Freese, a renowned viticulturist, and the two of them, along with a third partner, launched Vilafonté winery in South Africa in 1997.
"The South African grape growing area is maritime with both the Atlantic and the Indian Ocean," she said. Plus, the soils are "ancient and amazing," she added. Vilafonté focuses on luxury wines made from grapes grown exclusively in its vineyards. The winery's first vintage was released in 2006.
Along with overseeing winemaking at Vilafonté, Long is a consultant to wineries in California, Washington and Oregon as well as in France and Israel. Throughout her long career in the wine industry, she's accumulated an impressive list of awards and honors. They range from the James Beard Wine & Spirits Professional of the Year award to being named to the Vintner's Hall of Fame by the Culinary Institute of America, along with numerous California wine industry accolades.
Never one to rest on her laurels, however, Long decided about a decade ago that she wanted to pursue a doctorate degree in the humanities. "Most of my studies were science, and my work has been in science, agriculture and the creative aspects of winemaking," she said. But she's also always been deeply interested in art and has collected art throughout her life. Last year, she graduated from U.C. Davis with a Ph.D. in performance studies, with an emphasis in Native American studies.
Now, she's working to get her dissertation published. "I'm the kind of person who wants to go deep into something I'm interested in," she said.
During Long's recent visit to The Dalles, she caught up with old friends and reflected on her upbringing in the Gorge.
"The Dalles was my bedrock," Long said. "I've often thought how fortunate I was to grow up in a small town with a small community who I knew and who knew me." Many people all over the world now know Zelma Long, but her hometown, and its people, remain close to her heart.