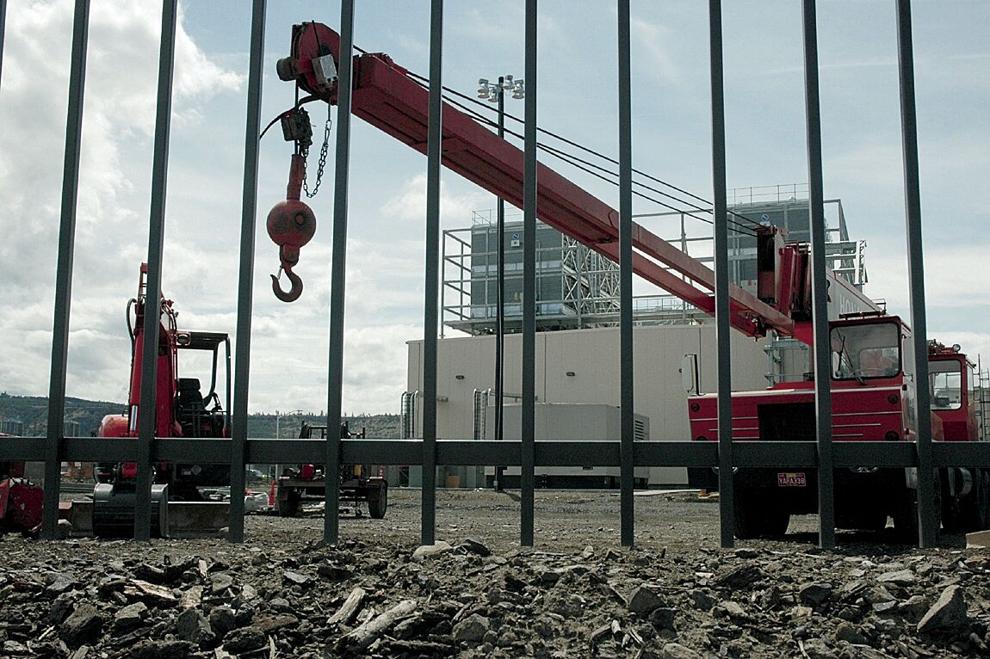 THE DALES — Wasco County unanimously approved a Strategic Investment Program (SIP) agreement between the county and Google (Design LLC) on Oct. 20. The agreement was largely unchanged from that first reviewed by the commission at the beginning of the year, and presented at public hearings before the county and city in February 2021.
The only substantive change was a five-year increase in the window during which the two potential projects covered by the agreement can be constructed from 20 to 25 years.
The approved agreement allows for tax breaks related to the development of two up to two new server facilities and related warehouses on Google-owned property in The Dalles. The agreement, however, does not guarantee the facilities will in fact be built.
A pair of public hearings were held in February to gather community input.
• Agreement covers up to two distinct SIP projects
• Provides a total maximum 25 year window for two projects, each with a maximum 15 years of partial tax abatement before returning to full tax.
• A one-time $3 million initial payment to the city and county for each project during construction
• State prescribed taxes tied to the total investment of each project
• State prescribed Community Service Fee (CSF) for each project
• Guaranteed Annual Payment (GAP) for each project
The GAP is based on a percentage of total property tax equal to the combined payments of statutory property tax, CSF, and GAP
The GAP for Project 1 will be based on 50% of property tax due if there was no SIP agreement /Project 2 will be based on 60%.
• Transfer of 35 acres of property from Google to the County
• Right of First Refusal giving the City and County the option to purchase the property from Google should they cease operations for up to 10 years after the completion of the final abatement, along with a $500,000 credit for each developed project to offset potential demolition and redevelopment costs.
The SIP is a state program overseen by Business Oregon. It provides up to 15 years of partial tax abatement and is similar to an Enterprise Zone, also a state program, under which previous Google data centers in The Dalles were built.
The negotiating team included Matthew Klebes, enterprise zone manager; The Dalles Mayor Rich Mays; Wasco County Commissioner Steve Kramer; Wasco County Administrator Tyler Stone; Wasco County Tax Assessor Jill Amery and The Dalles City Manager Julie Kruger. Former The Dalles' mayor Steve Lawrence also sat in on many of the meetings, having negotiated with Google in the past.
The agreement now goes before the The Dalles City Council for consideration on Monday, Oct. 25 (after the print deadline for this edition. Visit www.columbiagorgenews.com for update.)