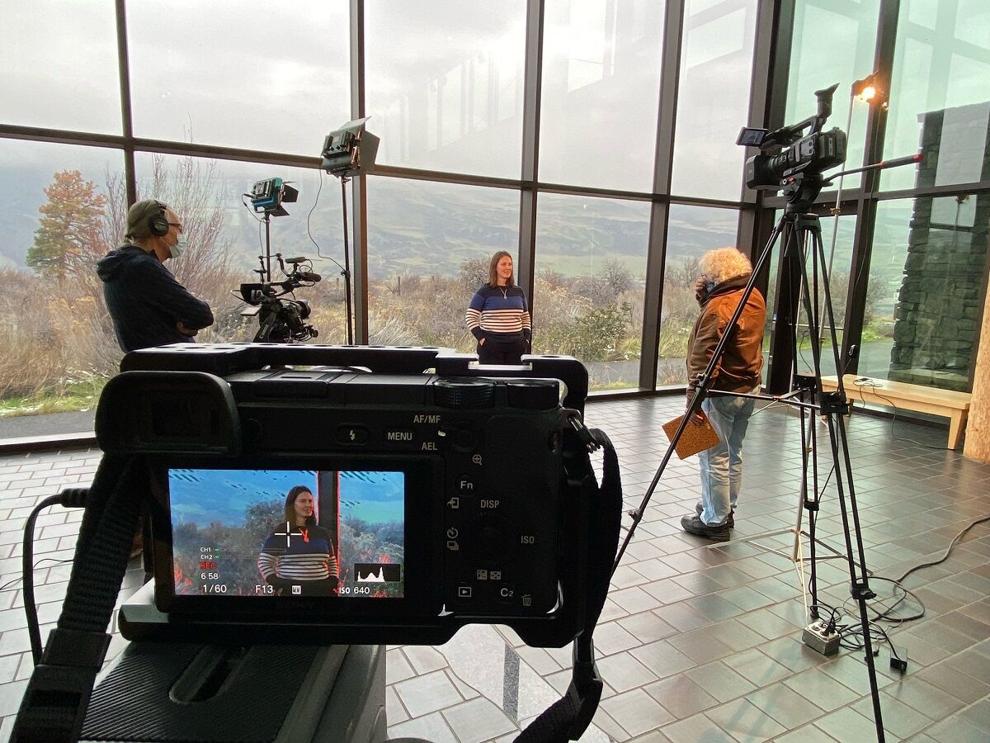 Laughing Deva Productions, a Columbia Gorge-based video production company, has received a Silver Telly Award for their recent video produced for OneGorge. This marks the third Telly Award received by the Laughing Deva team. The Telly Awards honor excellence in video and television across all screens.
OneGorge is an advocacy group comprised of private and public sector leaders working to understand and advocate for the needs of individual communities and the regional community as a whole, according to a press release. In the past, OneGorge has hosted the "Gorgeous Night Out" events at the state capitals in Olympia and Salem, providing legislators and their staff a chance to network and gain an understanding of common issues OneGorge has identified that affect Oregon and Washington. The video was produced because of the unique situation in early 2021 due to restrictions imposed by the COVID-19 pandemic. OneGorge contacted Laughing Deva to produce both the video and a live-streamed virtual event to take the place of the regular event for 2021. With the OneGorge video and the live-streamed "Gorgeous Night In" event, legislators were able to gain a full understanding of what OneGorge seeks to accomplish this year in support of regional goals, such as replacement of the Hood River Bridge, land use issues, and emergency management challenges, said a press release.
The video included on-camera appearances by regional leaders from MCEDD, law enforcement, the Warm Springs Tribe, and county governments of both states.
Mayor of White Salmon Marla Keethler and former Hood River Mayor Paul Blackburn co-hosted the March 10 event, live streamed from the theater of the Columbia Center for the Arts. State and Federal Representatives and Senators from Washington and Oregon attended virtually.
Genevieve Scholl, OneGorge program coordinator, said, "OneGorge is grateful to the Oregon and Washington legislators and their staff for continuously listening, helping with legislative action that yields real, tangible results for Gorge communities. Relationships really matter and this open platform that facilitates face-to-face and coordinated advocacy has proven to be very helpful."
Laughing Deva Productions consists of Director E. Michael Friend, Director of Photography John Hardham, and Associate Producer Joe Garoutte.