Les Perkins' daughter was close by, both times he has taken the oath of office — 20 years apart.
Perkins, of Mt. Hood, joined two other fellow Hood River County commissioners taking the oath on Dec. 21, the final Board meeting of 2020.
In 2001, on this date, the Hood River News published a page one photo of the newly-elected Perkins holding his infant daughter, Katie, after taking the oath in the Hood River County Courtroom.
Back then, a crowd had gathered.
Last month, the oath happened remotely, in the now-normal virtual meeting, with commissioners and others appearing from their homes, on each others' computer screens.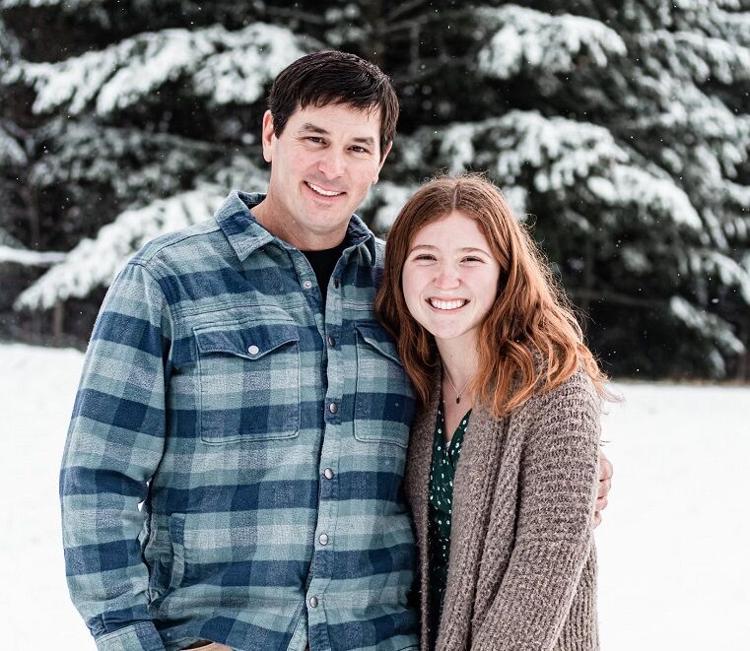 Katie, 20, a Gonzaga University sophomore, was in the house as her dad took the oath. Commission Chair Mike Oates and newly-elected Commissioner Arthur Babitz also took the oath, administered by Judge John Harvey.
It was the first time the ceremony had not been done in person, this being a pandemic year.
Oates has seniority so he started, and he got through the part about vowing to "support the constitution of the United States of America, the constitution of the State of Oregon ... the charter and ordinances of Hood River County and the laws thereof ... and I will faithfully and honorably and demean myself ..." when he broke in and out and Harvey said, "Let me repeat it, we are having issues here ... Chairman Oates, are you there?" Silence.
"Apparently Mike doesn't get to get sworn in," Perkins joked.
"Did we lose Chairman Oates?" Harvey said.
"Kind of looks like it," Perkins said.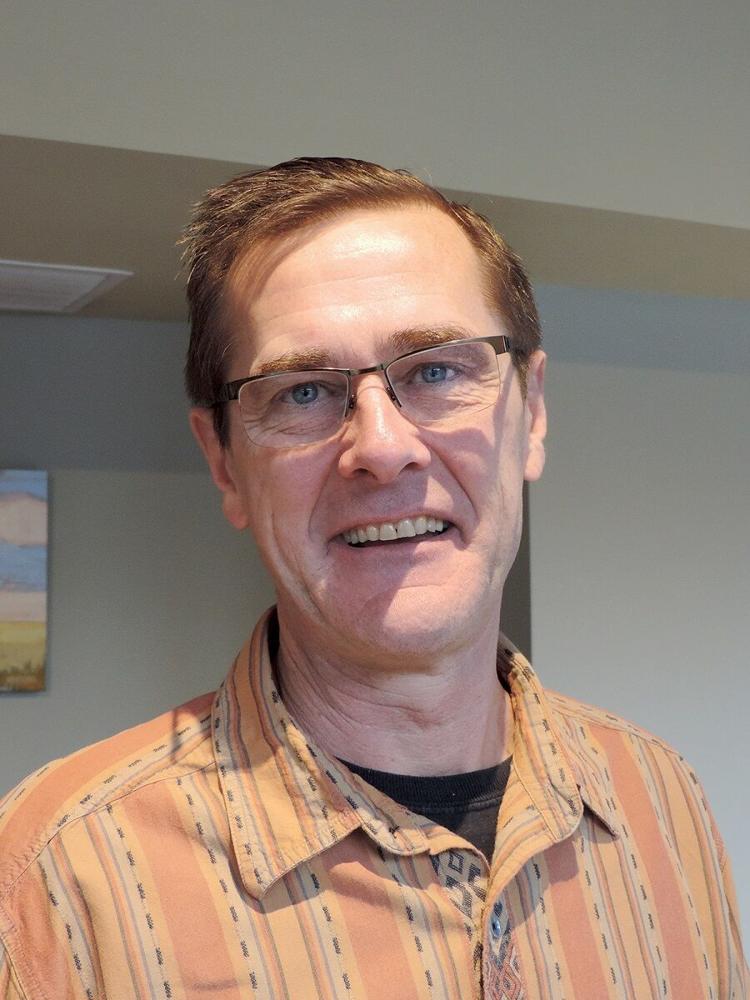 Rich McBride spoke up.
"As vice chair, I recommend we move on to Les, if that's okay with everybody."
Perkins: "Oh, there he is." Except Oates wasn't, for more than two seconds. After a few more "Chair Oates?" he was back on line.
"What happened? Were you guys all still there?" Oates asked. "We can't charge it to the gas company, it was not their fault," Oates said, in joking reference to the natural gas outage that started that day. "Sorry everyone, where were we?"
"He was busy demeaning himself ... faithfully," someone cracked.
Harvey started again, and Oates was lost again — for a moment, then back, in time to finish: "... to the office of County Commission chair to which I have been elected to the best of my abilities, so help me God."
"Okay. That's it." Harvey said. Then, more static and delay and Oates asked, "John, can you go ahead and swear in Les?"
Perkins' got off to a rough start but the connection righted, and his oath went smoothly, including the "faithfully and honestly demean myself."
While everyone heard the one particular word clearly there was some confusion — of the linguistic kind.
"Does 'demean' have a meaning I'm not familiar with?" Babitz asked as he took his turn.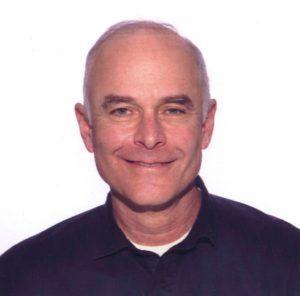 "I'm not sure. I didn't write this," Harvey replied.
"Okay, I'll just raise my hand and you start to speak," Babitz said.
("Demean" — according to Merriam-Webster, is a transitive verb that, like "sanction" and other terms, has two contradictory meanings. Verb 1, according to M-W, means "to lower in character status or reputation." Verb 2, the one apparently intended in the oath terminology, is "to conduct or behave oneself usually in a proper manner.")
Thanking Rich McBride
The meeting, held via Webex, was McBride's last as county commissioner, as he decided not to run for re-election last year. His wife, Kate, was relected Hood River mayor in November. He leaves office after serving as County Commissioner and Hood River Port Commissioner before that (and said he has not ruled out a return to a public position).
"It has been a real pleasure to work with you, Rich, the last couple of years," said Mike Oates, who defeated McBride in the race for the chairman post in 2018. "It was a difficult race when I had to run against you. You made me work way harder than I wanted to but we got to send a lot of time working together and I came to an appreciation of how hard you work on all the sections you represent. You have been a great addition to the board and I'm going to miss you."
Perkins told McBride, "While we don't always see eye to eye, we always had good discourse and that's how a healthy democracy works. We all have the community interests at heart."
Commissioner Bob Benton told McBride, "Despite the fact you're from the city, we seem to get along okay. It will be valuable to have your perspective in the future and hope you will be able to answer the phone."
Commissioner Karen Joplin said working with McBride has been a pleasure, adding, "I wanted to make sure you knew there is an opening on the budget committee."
"You stole my line," interjected County Administrator Jeff Hecksel.
Babitz thanked McBride for his county and port service.
"You have certainly done a tremendous amount for the community. That and your willingness to guide me in my mechanical endeavors. We'll leave it at that," he said, referring to their mutual love of automobile restoration.
McBride said, "I'm happy to talk to any of you and appreciate your kind words. I encourage you all to work really hard and hold all the organizations you are attached to throughout the county to a very high standard and try to improve everywhere we can. There is still a lot of room for improvement, I applaud all your efforts and wish you all well moving forward," McBride said.
McBride said that now that he's out of public office, "I don't have any real big plans. These are trying times to have big plans. This, and the building of a small house, which we are almost done. I'll be really happy to have both those things done — more time to do real estate, I guess."
As the transition session wound down, McBride was encouraged to eat the celebratory carrot cake he had at his desk.
"We can all just watch Rich eat, silently," someone said.
The jesting did not stop there. When McBride called his plaque, "a trophy for mantel," someone asked, "So are you Kate's trophy husband now?"
McBride said, "When one of us isn't in a public position, it means we're in a better position to have a little finer dining and a cleaner house — and I never say no to my two year-old granddaughter."