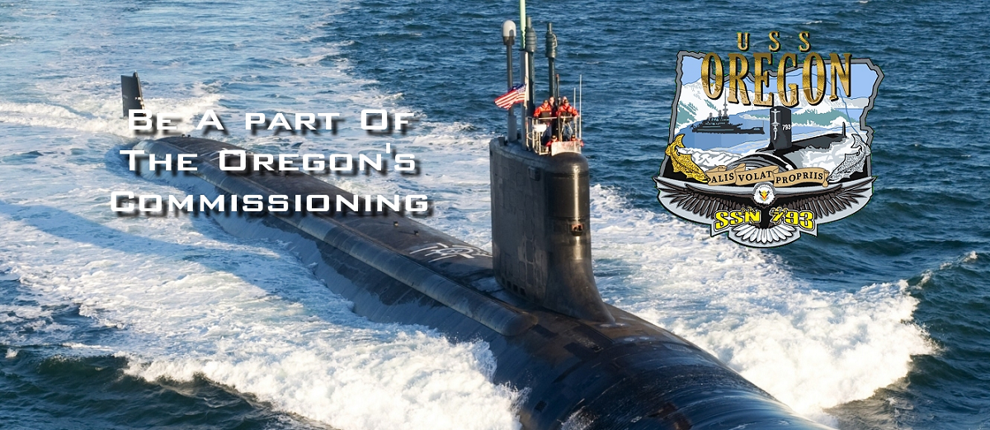 The Navy will commission the USS Oregon Saturday, March 12, 2022, and the USS Oregon Commissioning Committee is raising funds to cover the cost. The committee is also looking for fruit donations for the event. This would help give the commissioning ceremony's a taste of Oregon.
Committee member Larry Broschart said the committee is raising funds because the Navy doesn't cover the costs for commissioning ceremonies.
"The USS Oregon (SSN 793) is the 20th Virginia-class nuclear-powered fast attack submarine," Broschart said. "The Virginia-class submarine is the U.S. Navy's newest undersea warfare platform and incorporates the latest in stealth, intelligence gathering and weapons systems technology. This is fast attack submarine capable of deploying Seals and hunting down enemy subs. It doesn't have a propeller but driven by jet propulsion."
Each Virginia-class submarine is 7,800-tons and 377 feet in length, has a beam of 34 feet, and can operate at more than 25 knots submerged, he said. "It is designed with a reactor plant that will not require refueling during the planned life of the ship, reducing lifecycle costs while increasing underway time."
To donate, contact Broschart at 541-490-6300 or visit the USS Oregon commissioning website at ussoregonssn793.org.
Strengthening project completed
The Bridge of the Gods Strengthening Project has concluded, the Port of Cascade Locks has announced.
"The bridge has returned to its original capacity supporting legal load limits," said a port press release. "The Port of Cascade Locks would like to thank ODOT (Oregon Department of Transportation) and WSDOT (Washington State Department of Transportation) for their support, which contributed to the expediency of the project completion.
"The port would also like to thank the residents and businesses of Cascade Locks and Skamania County for their patience and support as we continue to invest in The Bridge of the Gods, ensuring it remains a safe and viable transportation link for Oregon and Washington communities well into the future."