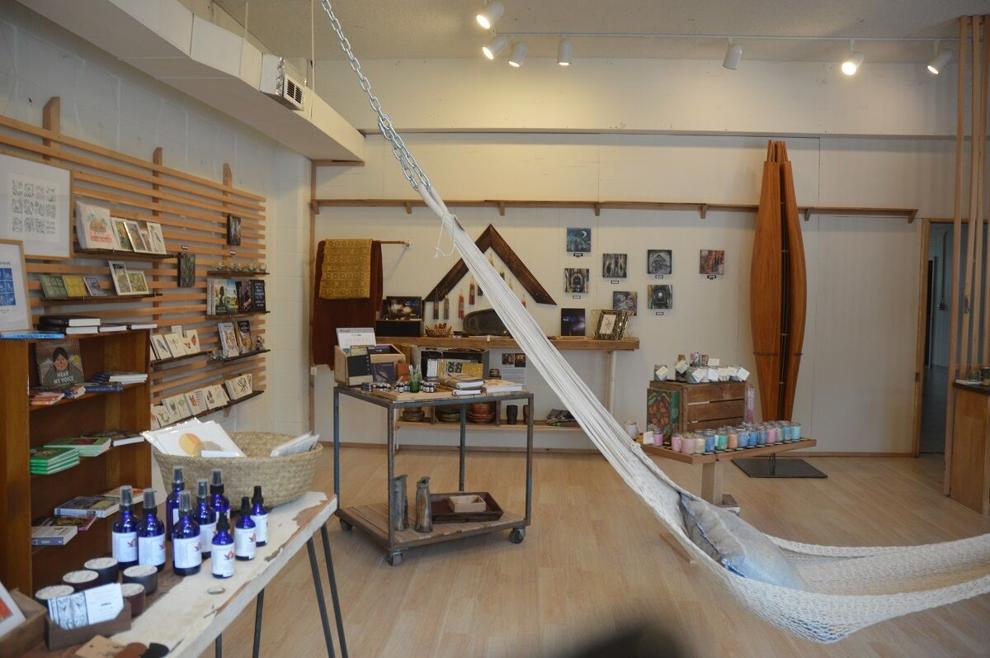 BINGEN — When Moon Mountain Highway opens for the day, there's no sign to flip over, no neon to turn on. Instead, a set of flags is put up outside: one depicts a moon with the word 'Open' and the other is a pride flag.
For a shop full of crystals, candles, tarot cards and all things witchy and wonderful, flags may feel a little odd or out of place. However, for Moon Mountain Highway, they just fit, even though they weren't always the plan.
Initially, owner Sara Mains wasn't sure what she wanted to do to advertise when they opened. The Open Flag was her partner, Sandra's, idea. The pride flag came after. Mains reached out to the community to see if anyone had one, and someone dropped one off the next day.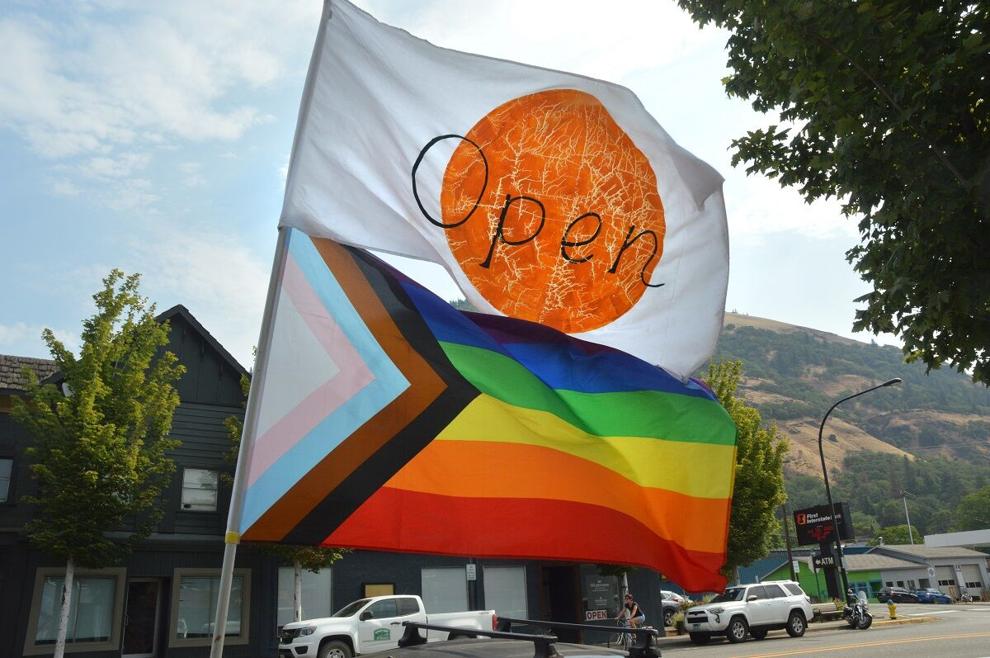 Though the flag has worked well so far, Mains does want to get a sign at some point; she's just waiting for the right time. So much of the shop has come in exactly the right way at exactly the right time, she said, and she's waiting for the same to happen with the sign.
"Whatever that sign looks like and is, it just hasn't landed yet," Mains said. "It's so hard sometimes but you just have to trust and wait for it … to feel right."
Mains also expects the sign will come from the community, she said, as so much of the store already has. She believes the community makes the store what it is, especially because so many of her wares are sourced and crafted by locals.
"Almost every piece in here has a story, like a real personal story that goes with it," Mains said. "My hope is that when people walk in that they'll come in off the highway and they'll feel a sense of peace, and they'll feel a sense of remembering themselves."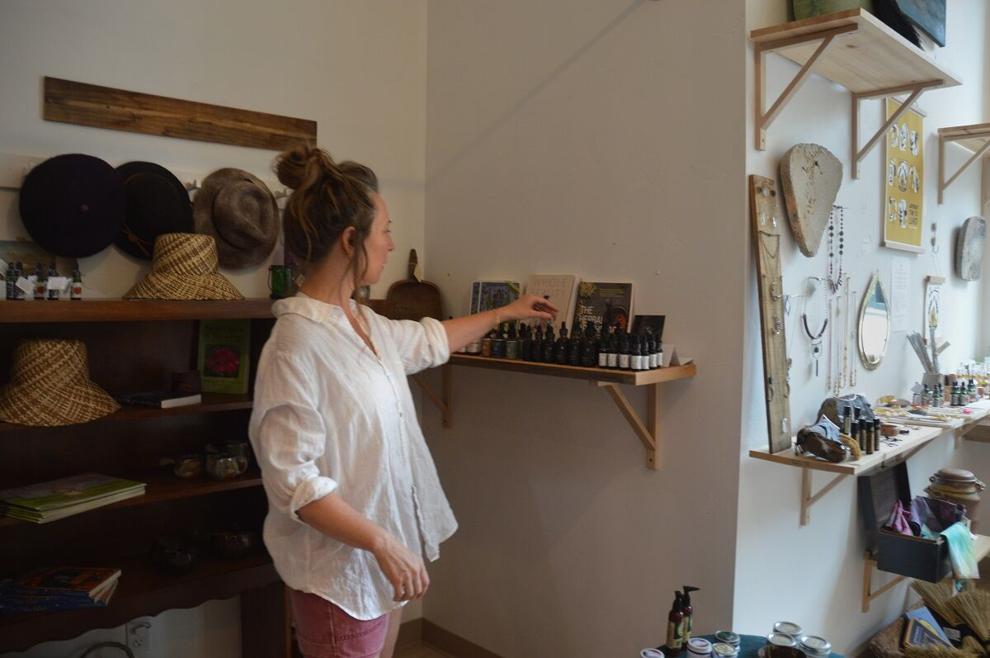 Mains estimates about 60 percent of the products they sell are created by locals, featuring artists from all over the Gorge. She believes that drawing from the nature in the area is what makes the shop so special.
"There's so many people and there's so much talent," she said. "There's such a rich landscape here that's not only inspiring but it has so many plants that are here for us to be in a relationship with, and that's a lot of what the product in here is."
Mains said she doesn't know of any other stores in the Gorge quite like Moon Mountain Highway.
"I've always wanted to have what I called a magic shop," she said. "But when I say that people are like 'Oh you mean pulling bunnies out of hats?' And I'm like 'No, no, that's not what I mean.' But it's more like magic comes from the senses, from feeling and from connection."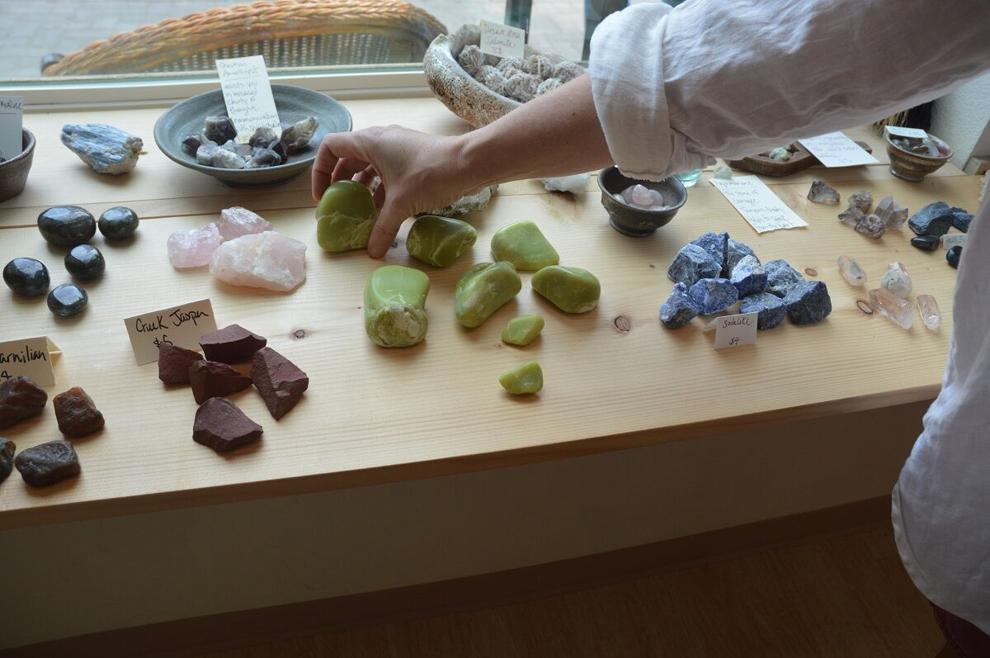 In addition to the retail area in the front of the store, the back room is an open, spacious place that Mains sometimes uses for her classes, in which she teaches 5Rhythms, a type of dancing that aims to fuse exercise with elements of meditation.
In August and September, Mains hopes to be able to open that space up to community members who want to use it. She said people have already asked to host a variety of different events, including yoga classes and poetry readings.
She hopes to rent the space in hour blocks, rather than using a studio model, so that the maximum number of people can experience the space in a variety of ways. She's excited to continue to involve the community in the store however she can.
"I could not have done it without the community," Mains said. "This doesn't happen without that. I just want this space to continue to grow in that way."