Sometime in February, Jacquie Barone began planting 29 varieties of tomato seeds in her heated greenhouse. And by April, she had more than 350 healthy plants awaiting new homes.
This is a yearly fundraiser of Barone's for FISH Food Bank, located at 1130 Tucker Road in Hood River. She asks for a minimum $4 donation per plant. But her patrons are generous, and this year, she raised $4,400.
Selling the tomato plants is a way to highlight the local program and the need it addresses.
"This year, once again, has been quite hard on families with the rising cost of groceries and gas, and I suspect the need will continue to be so," Barone wrote in an email to past fundraiser supporters. "This is not about getting plants for cheap, but rather a way to get people aware of such a great cause and as a larger group to help feed our community."
But this year has been hard on Barone's family, too. And she wasn't so sure she'd have anything to sell come spring.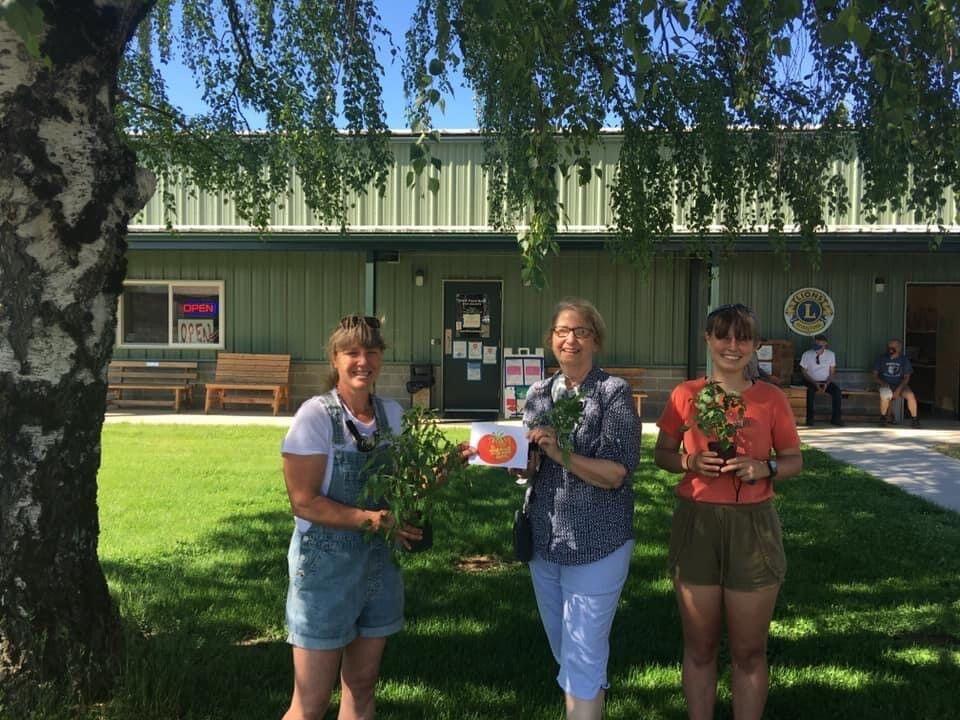 "This winter was extremely tough for us as my husband, Pasquale, got COVID pneumonia in late October and ended up on a ventilator for 90 days — 109 days in the hospital total," she said. "So at one point, I wasn't sure if I was gong to actually pull this off as his survival was not assured.
"But one night after spending the day with him in Portland, I decided I needed a respite from it all and a little dirt therapy, and went to the heated greenhouse, and under lights began planting, rock and roll music playing in the background — possibly louder than my neighbors would like at that hour of the day — and got them planted," she said.
The project was indeed therapeutic.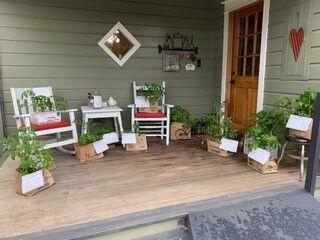 "During those stressful, sleepless nights, I found solace in therapy shopping in seed catalogs and added a few new varieties — eight new ones, actually," she said.
And so, the annual email was again sent to supporters, detailing how to order the tomatoes, as well as alternate ways to donate to FISH.
Within 24 hours, she had more than 55 orders. Most of the tomatoes were spoken for just through email. In all, she had 75 orders, up from last year's 50.
Once the plants are spoken for, she packages them up, complete with instructions, and places them on her porch for a scheduled pickup. Donations go into a jar.
This year, those pickups included a visit with Pasquale, who is now home "and recovering well — slow and steady as he watches me buzz around putting out tomatoes for pickup. The bonus has been that people have not only come to pick up tomatoes, but they have got to have a bit of a social visit with him, too, and see him recovering."
The project is her way of feeding those in Hood River, "one tomato plant at a time."