UPDATE - 5:10 p.m., April 15: A bee entered the cabin of 40-year-old semi-trailer truck driver Joshua Young and stung him, according to the account he gave Washington State troopers for why his rig ended up top-down, twisted around a guardrail on an embankment situated between State Route 14 and Rowland Lake Wednesday afternoon.
The truck went veering off into the western shoulder and scraped against a guardrail several hundred feet until it enter the embankment and flipped over. Young and his truck full of cheese was en route from Idaho to Tillamook, Ore. when the incident occurred, around 3:40 p.m Wednesday.
"Lucky" is how troopers and crewmembers working on the truck's recovery described the event, which saw Young basically unharmed, save for some bumps, bruises, a bee sting, and a citation from state patrol. No one else was involved in the incident, said state patrol officials.
Crews from Washington Department of Transportation and specialized environmental clean-up crews from Bishop Towing and Repair were still working mid-afternoon Thursday on unloading the trailer before rotating the rig upright. While some of the trailer's load of cheese had been ejected across the surface of the highway and below the wreckage onto an embankment and into the lake, much of the product remained in the trailer.
"It's going to be a long process," one crewmember told Columbia Gorge News. The key issue here, the crewmember said, is preventing more product from offloading into the lake.
Single-lane closures are expected through Friday, with intermittent closures of both lanes.
Washington State Trooper Will Finn said it may take another couple days before a full recovery of all the debris.
The incident caused a diesel spill but crews were able to stop the leak before it entered the water. State Department of Fish and Wildlife and Department of Ecology officials were notified of the event, said Finn.
Original story: Semi-trailer truck turns over on Highway 14
A driver in his mid-40's of a semi-trailer truck "rode the guardrail" along State Route 14 earlier today, causing it to flip upside-down above Rowland Lake, responding officers from Washington State Patrol said.
The driver remained unharmed, aside from some scrapes and bruises, officials said.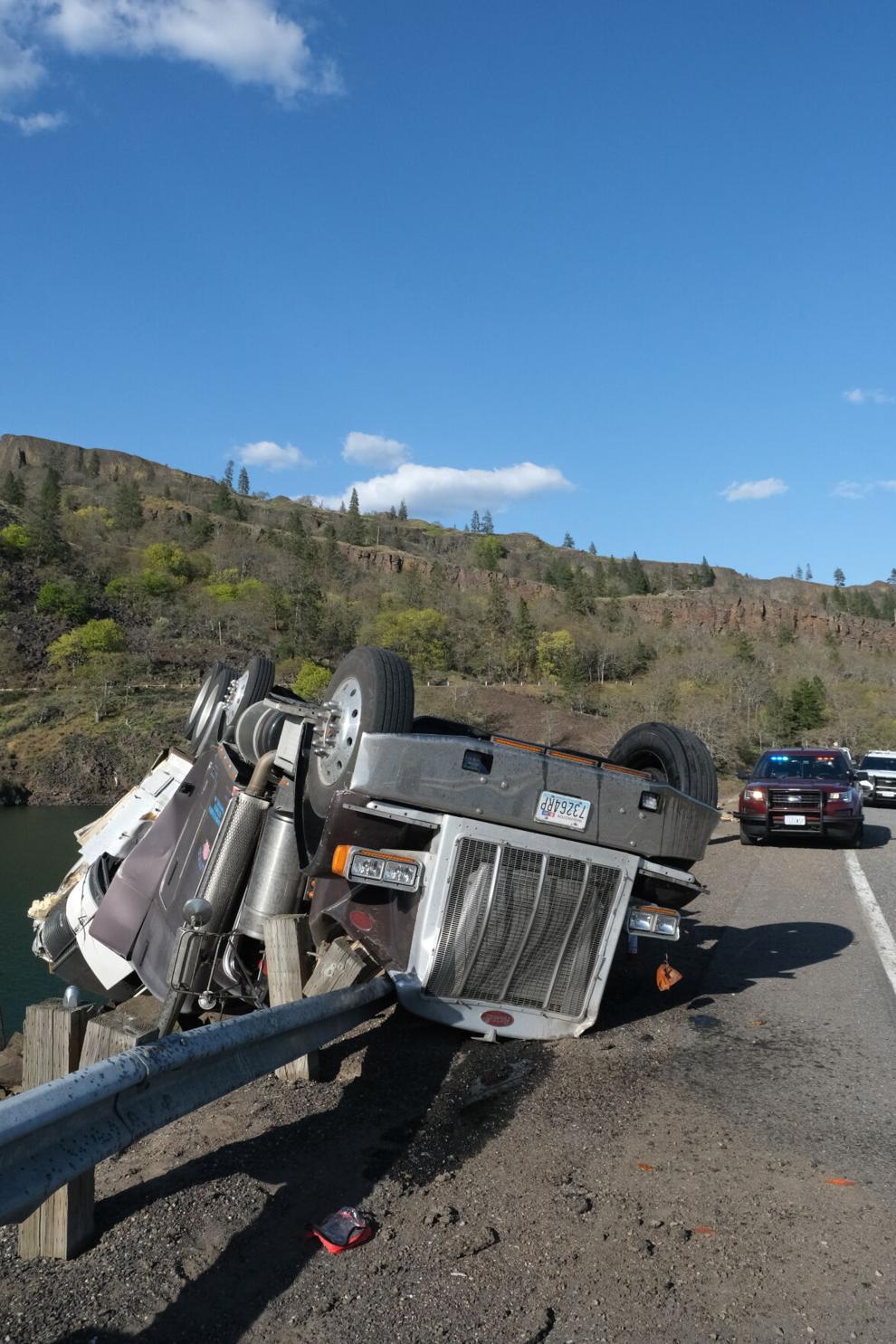 WSP officer Mike Wells said "unknown driver distractions" caused the incident, and said an investigation is underway.
EMS and fire officials responded, as well as agents from Washington State Patrol as well as Klickitat County Sheriff's Office.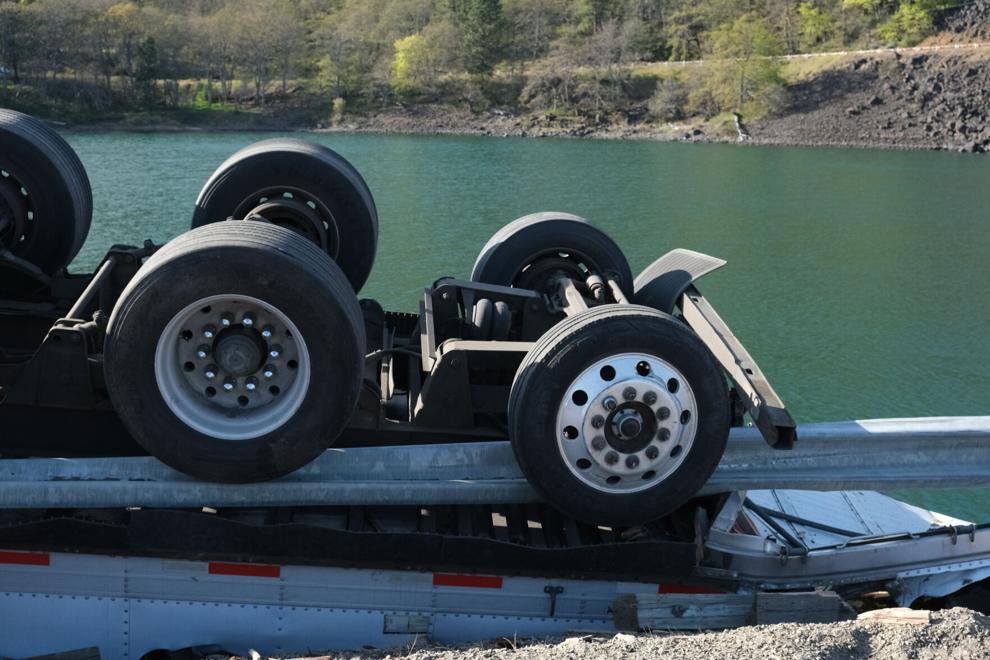 By 5 p.m. the highway had been reduced to single lane travel through the incident area.
The incident caused truck's load of cheese to spill below. Wells said state Department of Energy and Department of Fish and Wildlife officials were notified of the incident.
This story will be updated as more information becomes available.