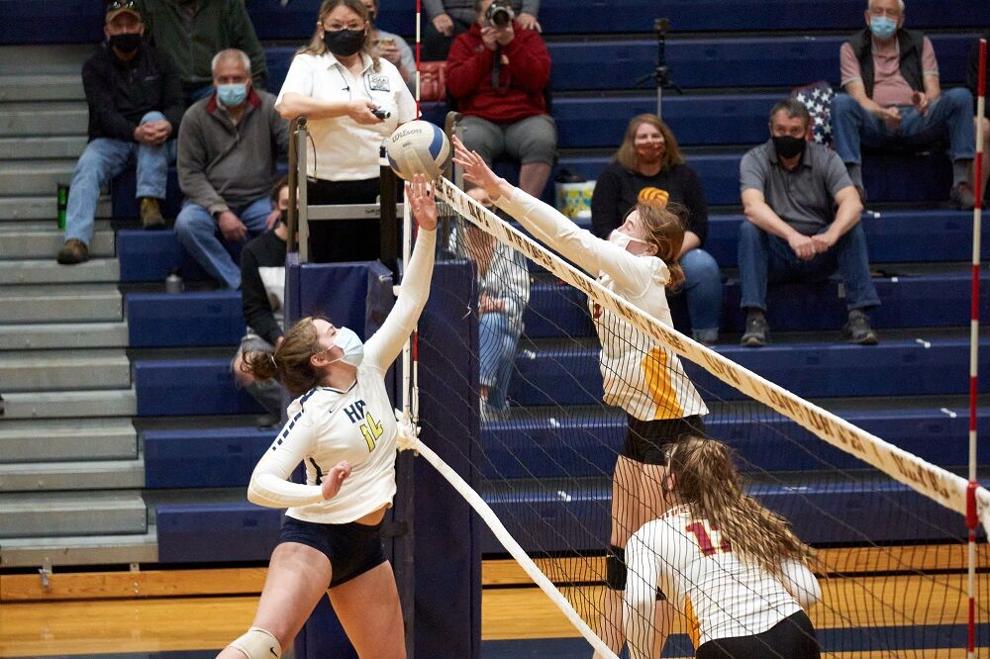 Hood River — The Dalles High School volleyball team (1-7, 1-6 league) picked up its first win of the season over Hood River Valley (3-6, 3-4 league) in four sets on Saturday.
HRV took the first set 25-20. Set point would mark the last Eagle lead of the day, as The Dalles controlled the net to win the final three sets 25-17, 25-17, 25-23.
The win was also the first for Riverhawk Coach Julie Summers, who was in her first week as coach after her predecessor Doug Magee stepped away. Despite starting the week with losses to Ridgeview and Crook County, Summers said she saw right away the team "just had to put the pieces together.
"This week we worked really hard in practice as far as running a faster game and making sure our blockers are getting where they're supposed to be," Summers said.
"We definitely were more aggressive today," Abbas said. "We had to make sure we were keeping our chest off the net, but we were definitely more aggressive and tracked the ball better today."
The fourth and final set was the closest of the game as HRV came back to tie it 18-18 after The Dalles jumped out to a 5-0 lead and held the Eagles at arm's length to 16-11. Junior libero Kayla Sheasby held serve for the Eagles to tie the final set at 18. The two teams battled down the stretch, staying within two points of each other from 18-18 to the 25-24 finish.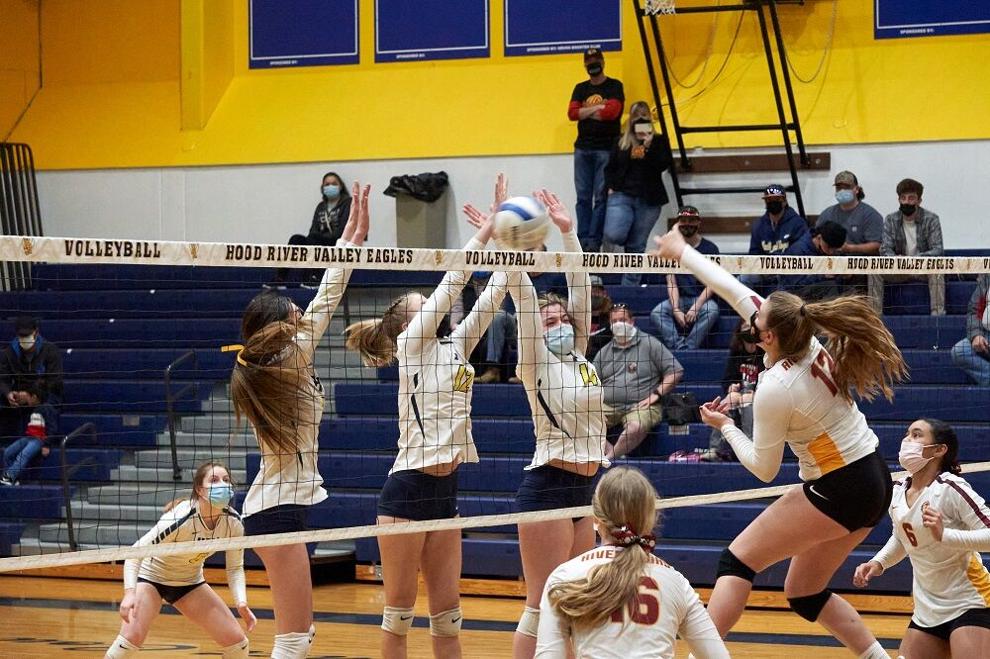 Abbas said the late-season win over rival HRV would help motivate the team for its final three games. Summers said the team needed to use the win "as a stepping stone" and would continue "pushing through one point at-a-time."