Hannah Ziegenhagen's first-place finish led The Dalles girls to a team win Wednesday at a four-school cross country meet in Redmond.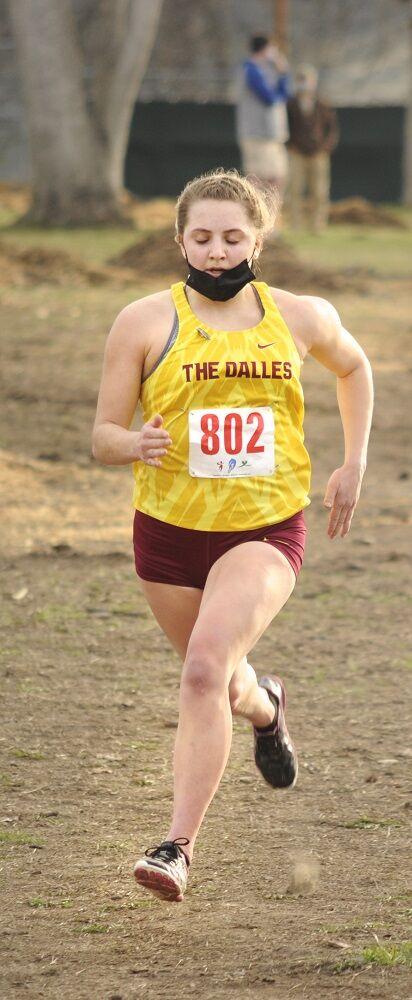 Ziegenhagen covered the 5,000-meter course at West Canyon Rim City Park in 21 minutes, 36 seconds. The Dalles scored 18 team points and host Redmond was second with 39. Hood River and Ridgeview did not field complete scoring teams (of five runners) for the spring break meet. It was Ziegenhagen's second successive win this season.
Hood River's Mieka McKnight and Charis Bronson were second and third, followed by Emily Johnson and Caitie Wring of The Dalles. McKnight's time of 22:21 was a season best, and Bronson's 22:32 was a personal best.
The Hood River boys were led by Elliot Hawley's third-place finish en route to a 31-38 win against The Dalles. Ridgeview was third with 59 points and Redmond did not field a complete team. Hawley finished in 17:05, but the key to the team win were the finishes of Thomas Ziegler, who was fourth in a personal best 18:12, and the pack of William Bunch, Joshua Humann and Geoffrey Shoaf. They were seventh through ninth within a 15-second span; Humann and Shoaf ran season-best times of 19:23 and 19:26.
Juan Diego Contreras was second overall to lead The Dalles. Contreras, Hawley and Finn Anspach of Ridgeview were a minute clear of the rest of the pack. Anspach pulled out the win in 16:56, six seconds faster than Contreras. Nick Caracciolo and Leo Lemann were fifth and sixth for the Riverhawks. Anspach won his second race in as many weeks, having outkicked Hawley March 17 over a 3,000-meter course in Hood River. Anspach, Contreras, Hawley and Alex Carne of Crook County have the fastest times in district thus far, with Carne leading the way with a 15:38 effort on his home course in Prineville on March 17.
One more week of dual meets will be held March 31; Hood River hosts Crook County and The Dalles hosts Redmond. The IMC district meet is April 7 at Sorosis Park in The Dalles starting at 3 p.m. Through last week, based on recorded times, the Hood River girls and The Dalles boys are favored to win the district team titles. Hood River's girls are 30 points better than the next best teams, based on a hypothetical meet. One point separates The Dalles and Crook County for second place. The Dalles and Hood River are the top-ranked boys teams; each has won a race against the other this season.