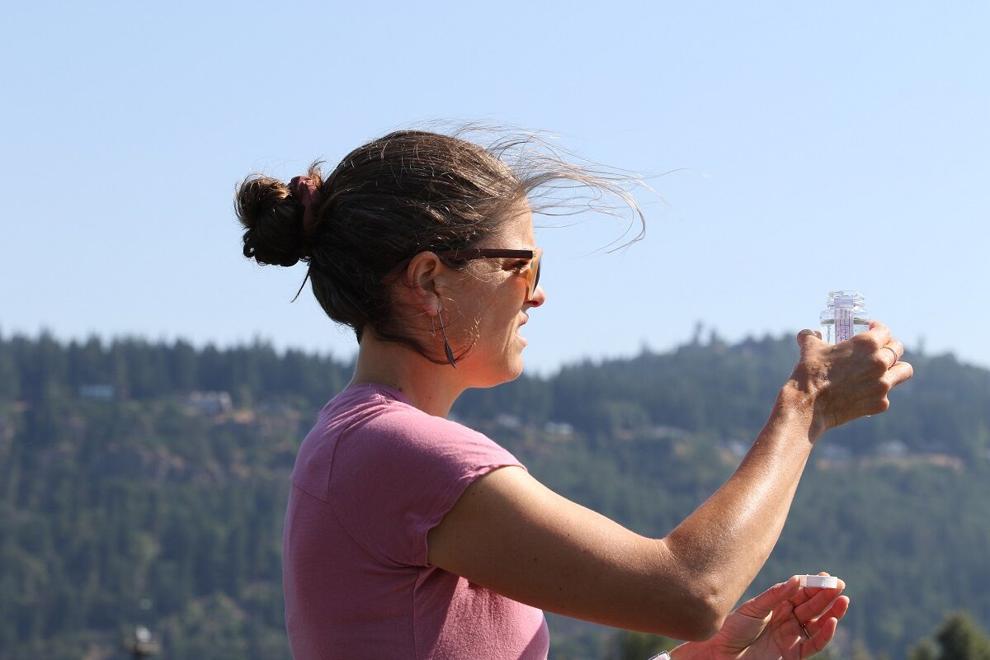 There's nothing more refreshing on a hot summer day than to splash in the cool Columbia River or the falls and streams that feed into it.
But before you dive, take a minute to research your favorite swimming hole. If you like to dive with a mouth-wide-open smile on your face, you could emerge from the water with more than a cool attitude.
Drinking water where unhealthy levels of the E. coli bacteria occur can cause diarrhea, nausea and fever. Although the E. coli bacteria lives in every healthy warm-blooded animal's gut and often ends up in local waters, some types of fecal matter, when ingested, can cause illness in humans.
So, how do you play in the summer without getting sick? Not swim? Of course not. Water is The Gorge's raison d'etre.
Lorri Epstein to the rescue, a fish biologist and water quality director for Columbia Riverkeeper, in Hood River. Among other work, Epstein is tasked with testing the waters in and around the Columbia River for E. coli bacteria. She then posts her findings to the public Swim Guide app and website, allowing locals — and visitors — to make healthy choices around where they swim.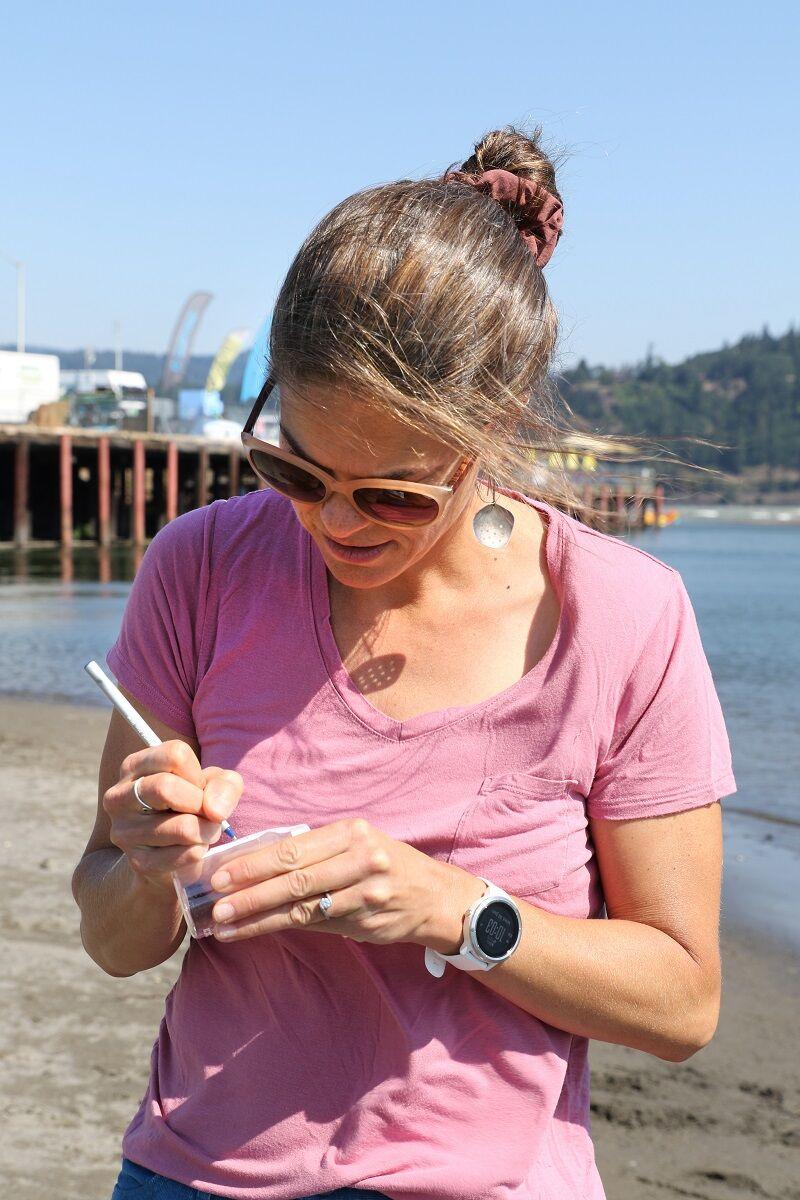 Epstein since 2009 has been testing local waters for the nonprofit Columbia Riverkeepers, posting the information on The Swim Guide for the past 10 years. The free app provides water quality information about dozens of Columbia River watershed swim sites, as well as about 7,000 other sites in Canada, the United States, Mexico, New Zealand, Australia, and the Bahamas.
What's the status at Hood River Waterfront Park? Event Site? Outer and Inner Hook? All good, according to the latest water quality tests taken at the end of June. Nichols Basin Recreation Beach? Not so good. Adult paddlers and surfers who know not to put sand or water in their mouths are safe enough to launch there, but families with young children may want to picnic and swim at another nearby safe site, Epstein suggests. Tested weekly, the Nichols Basin beach site failed to pass federal water quality tests standards for fecal matter (406 E. coli colonies/100 mL of water) three of four weeks in June. Weekly updates are posted on the app within 24 hours after they are drawn from the water. It's all on the app.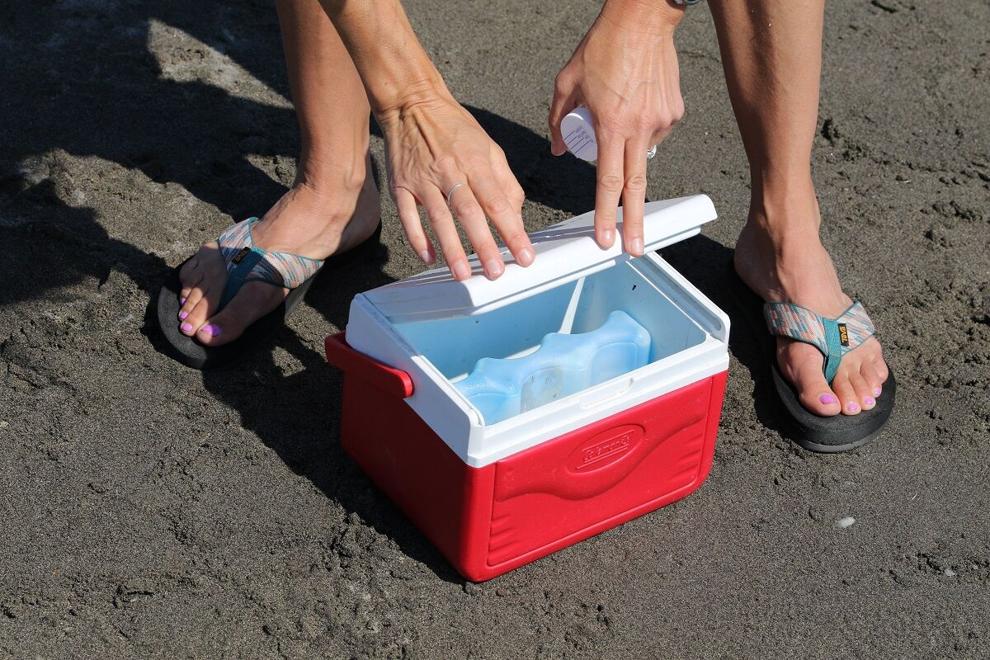 Signs to that effect are already in place at Nichols Basin, thanks to Epstein's communication with the Port of Hood River, and the port's quick reaction. When Epstein finds high levels at a public beach or swimming hole, she reports it to the local property owners, who may choose to investigate the cause of problem, or at least alert the public, if it's a public place.
Columbia Riverkeeper also reports its findings to Oregon Department of Environmental Quality, which in turn provides Riverkeeper staff with some of the equipment needed to conduct the tests. Columbia Riverkeeper has two test laboratories for quick turnaround, one in Hood River near the waterfront, and another in Portland. It tests dozens of popular swim sites between Sauvie Island and The Dalles. The pandemic has had its impact on testing, reducing the ability to tap volunteer help for the nonprofit that depends largely on grants and donations. As a result, some sites such as The Dalles Riverfront Park, failed to pass quality tests 60 percent of the time a year ago, but have not been tested recently. Still, even old information can help locals make decisions about where to swim, Epstein said. Sites including The Hatchery, Koberg Beach, Tucker Park, Beavon Rock, Doug's Beach, Punchbowl Falls and others have been tested in the past. Previous findings are listed on the app.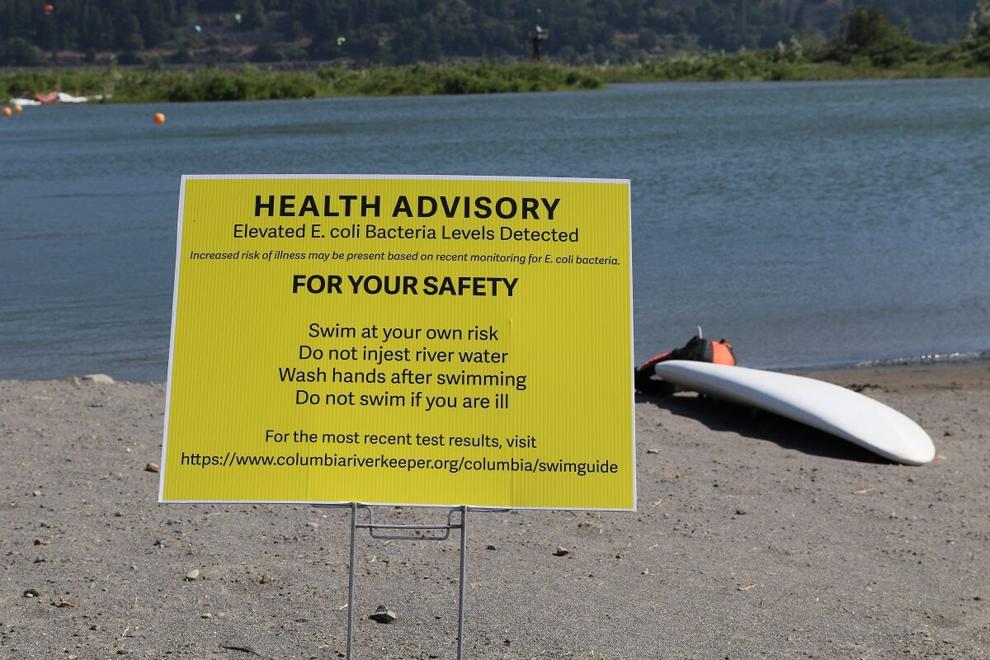 The app's goal is not to scare people away from the water, but to give them information so they can make informed choices about the waters they are using, Epstein said. Columbia Riverkeeper — with The Swim Guide app's help — aims to engage the public with the waters they use, in hopes of inspiring active responsibility. In addition to the app, the Columbia Riverkeeper's website provides an educational resource for anyone, including teachers, looking to expand knowledge about the history and science of the Columbia River watershed.
The more people connect with their waters, the more likely they are to protect them. During the pandemic, when public pools were closed, more people rediscovered the joys of swim-ming in rivers and streams, she said.
"More and more people were recreating outdoors. People were pushed into their environment. A lot of people got out there and thought, this is pretty great. Hopefully this will create stewards of these places."
For more information about the Columbia Riverkeeper, visit their website, www.columbiariverkeeper.org/, which also has a link to the Swim Guide.