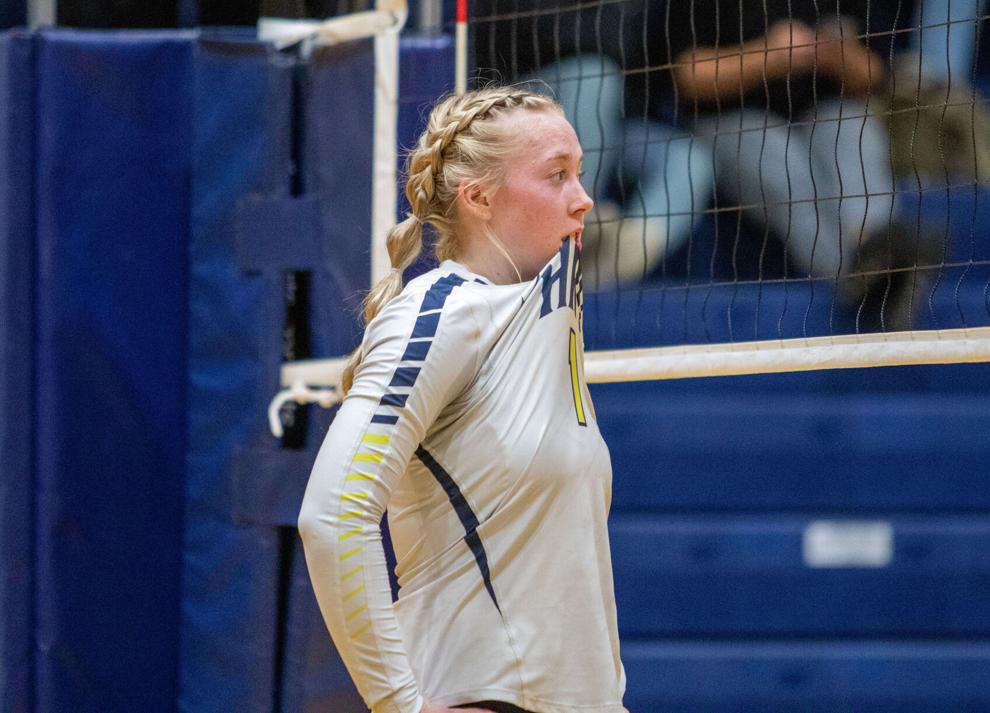 There will be no state playoff spots this season for The Dalles and Hood River volleyball teams, but the area rivals will have a final matchup to at least settle Gorge bragging rights.
The Riverhawks will host Hood River on Thursday in the final match of the season for both teams. They were mathematically eliminated from playoff contention last week. Thursday's match is scheduled for 6:30 p.m. on the Wahtonka campus.
The struggles continued for HRV last week. Sitting at the bottom of the Intermountain Conference standings, the Eagles lost in three straight sets to the Crook County Cowgirls, ranked No. 10 in the state, and 11th-ranked Redmond.
Crook County wasted no time jumping ahead on the scoreboard in the Oct. 12 match. The Eagles kept pace but had no answer for the Cowgirls' offensive attack. Once Hood River reached 10 points in the set, Crook County seemed to flip a switch. They outscored the hosts 11-1, to take set No. 1, 25-11.
Hood River managed just eight points in the second set before Coach Courtney Harvey made the necessary changes to breathe life into the Eagles early in the third. HRV held their biggest lead of the match at 3-0. The Cowgirls wouldn't go away that easy.
Crook County responded with ten unanswered points to regain control and put the Eagles away for good. A late Hood River comeback was thwarted, as Crook County won handily 25-13. They finished the competition outscoring Hood River 75-32.
Redmond handed HRV a similar defeat two days later in Central Oregon. The Panthers won 25-6, 25-11, 25-10.
Hood River was scheduled to play its final home game Oct. 19 when the Pendleton Buckaroos (2-6, 5-10) came to town (result came after the printed edition deadline). The Dalles was scheduled to host Redmond on Tuesday.
The Riverhawks stayed in playoff contention with a 3-2 home win over Pendleton on Oct. 12. The Dalles continued its improved play by flipping the result when the two schools played back on Sept. 21 in first half of the IMC season. But The Dalles was eliminated from the playoffs last Thursday when Ridgeview beat the Riverhawks in four sets.
The Dalles and Hood River played to a four-set thriller 25-17, 22-25, 25-16, 25-21 in the first matchup this season, on Sept. 30.