White Salmon teacher and author Claire Gilchrist will launch her new middle-grade book "Lost Shadow" at 4 p.m. on Sunday, Sept. 26 at Jackson Park, Hood River.
The novel is the newest addition in her "Song Dog" series. In this eco-adventure fiction aimed at ages 7-12, two young urban coyotes are separated and must face winter, wolves, and leg traps to find their way back to each other.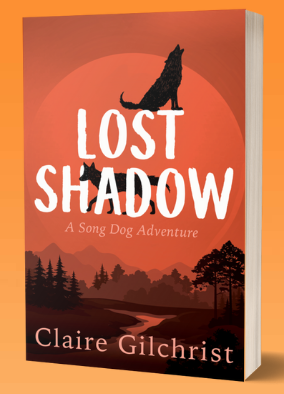 "My novel talks about the uneasy relationship between humans and animals in urban environments and is very relevant for some of the issues facing our community members with regards to coyotes, foxes, cougars, and other predators," said Gilchrist, who is a coyote researcher.
Waucoma Bookstore will be onsite to sell copies of the new novel. The launch will include a coyote-themed scavenger hunt, prizes, and a reading from the book. All are welcome to attend.